Deep Pink, Magenta, Hot Pink and Fuchsia Royal Icing
Have you ever struggled to make the perfect shade of deep pink, magenta, or fuchsia royal icing?
On that note, have you ever wondered what the difference between all of these colors even is? I can't help you with "name that color", but I can offer tips on creating deep, dark shades of pink icing.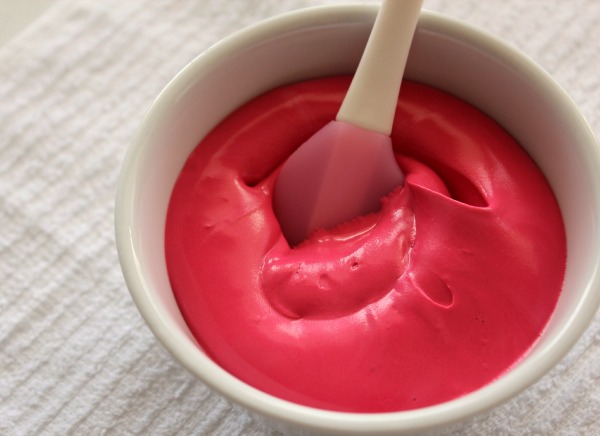 Despite making regular appearances, my relationship with deep pink icing has not always been an easy one.  The end product was always nice but there were often several mishaps and a lot of wasted icing behind the scenes.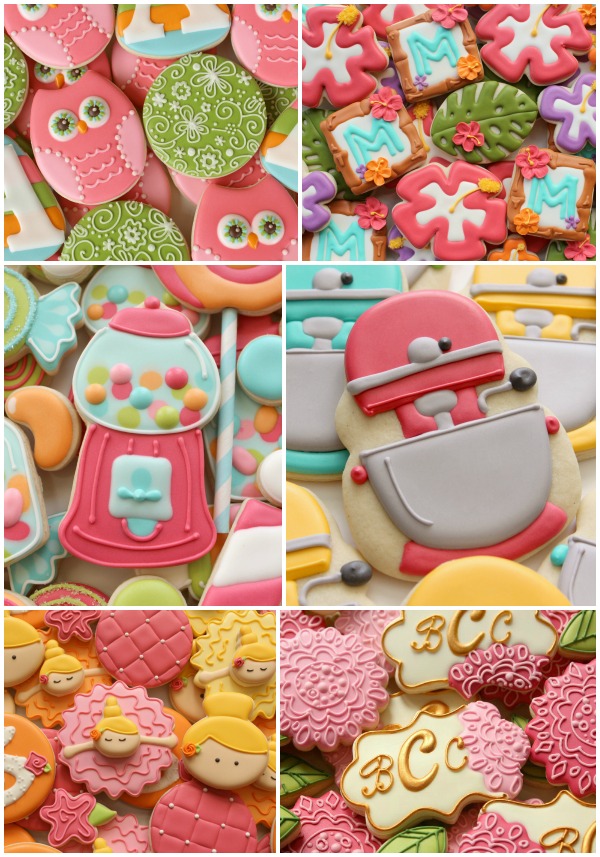 Finally, I came up with a formula.  I adjust it based on the project, but the basic idea is always the same.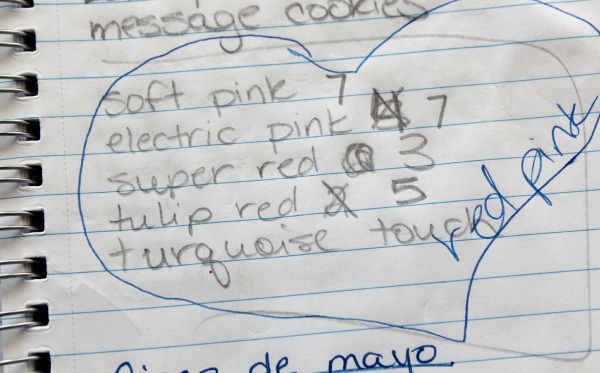 The only major change I've made over the years is switching from Americolor pinks to Wilton.  In most cases, I love Americolor gels, however, their pinks seem to be a bit "gritty".  I dissolved a little of each color in water to illustrate the difference.
Here's a closer look.  Do ya see the gunk?  I don't know what it is but I don't want it in my icing.
Icing color isn't always an exact science.  Here's a day in the life of deep pink icing around here. I start with Wilton rose.  Since Wilton colors don't come in the neat little containers like Americolor, I  eyeball about fourteen drops worth.  My guess would be about half a teaspoon to half a cup of royal icing.  Start on the lighter end and work your way up…you can always add more later.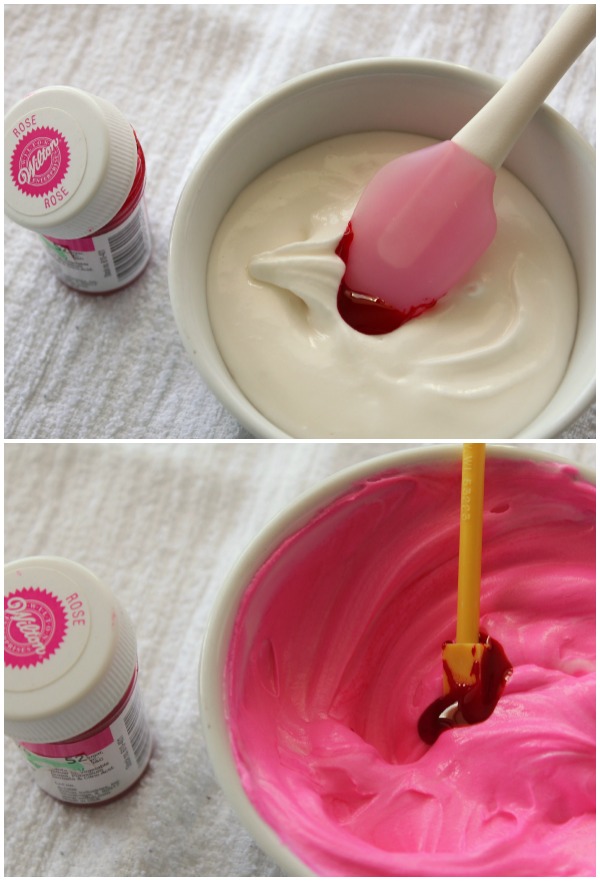 Next, I add a little red to deepen the pink.  The exact shade isn't really important.  In this case I grabbed super red, because that's what I found first.  Tulip red and Christmas red are fine too.  Again, add a little at a time so it gets progressively darker.  If you go overboard, it's very hard to undo.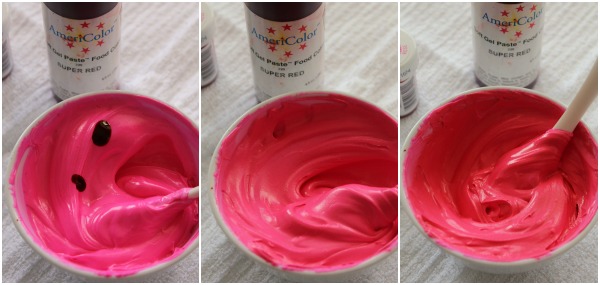 Sometimes I need a  "purpler" shade of pink.  Violet and regal purple are often too blue, which can muddy up the mix.  I've found electric purple to be the safest route.  You can add a little blue later if necessary.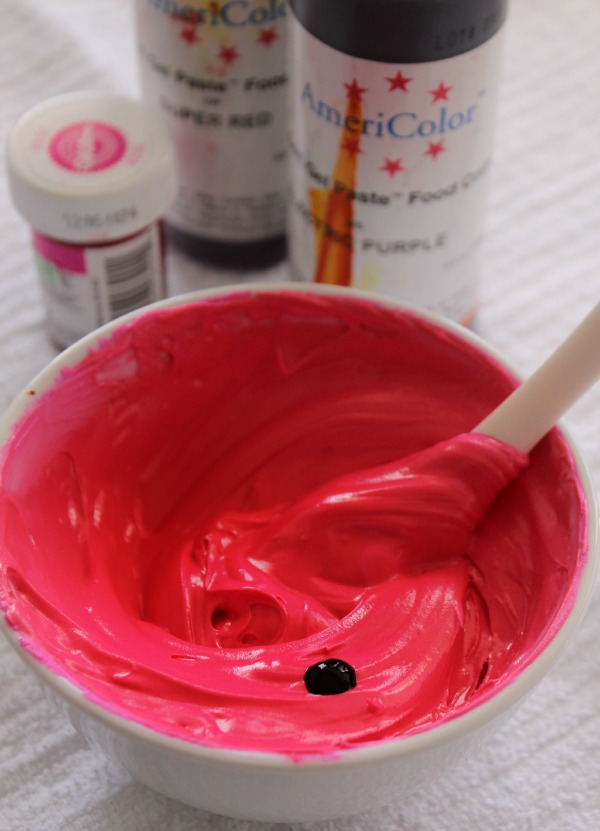 To finish up, use blue or green to tweak the final shade.  I talked about it in depth here.  If there is blue or green in the palette use that.  If not, turquoise is my go to shade.  However, don't be afraid to experiment with other colors like sky and royal blue or leaf, forest, avocado, and juniper green.  You'll be amazed at what you come up with.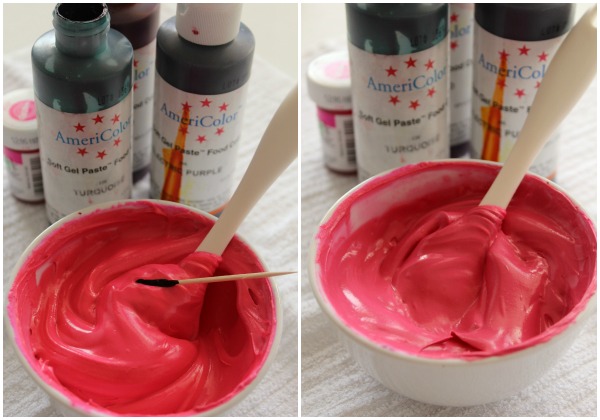 With a little practice, you'll be making perfect pink icing every time.  For more icing tips, check out these posts: