How to Make Bunny Slipper Cookies for a Sleepover
It's finally beginning to feel like fall in my little corner of the world, which means warm pajamas, fuzzy slippers, and all of my favorite movies, with popcorn, of course.
To celebrate the arrival of cooler weather, I decided to skip the traditional autumn leaves and work on another idea that's been floating around in my brain…bunny slipper cookies made from a top hat cookie cutter.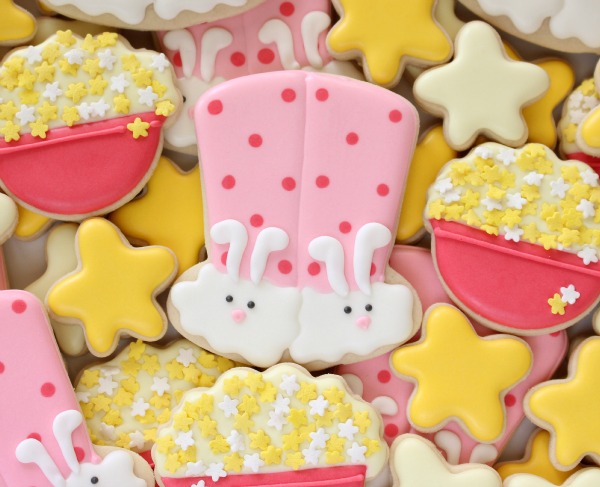 I actually have two top hat cutters in my collection, both of which worked well for this project.
The green cutter is a St. Patrick's day design that I picked up at Hobby Lobby, while the black one is a Wilton creation and can be purchased here.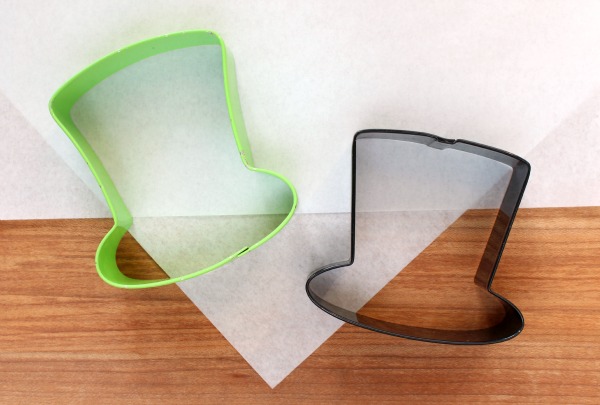 To make these cookies you will need:
Yellow food color marker
White piping and 20-second icing (make it on the thicker side)
Light pink piping and flood icing
Dark pink flood icing (I used Strawberry ProGel to create this color but you can also use this formula featuring Wilton rose)
A small amount of black piping icing
Before decorating use a food color marker to "map out the design". You can always skip this step, but it really takes the guesswork out of creating uniform cookies without a projector.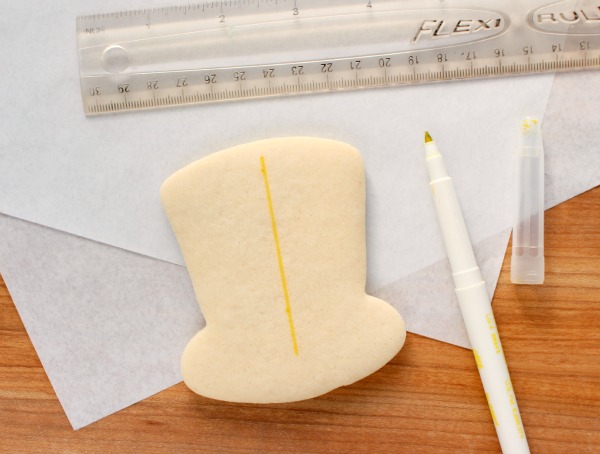 Begin by using white 20-second icing to add the first slipper.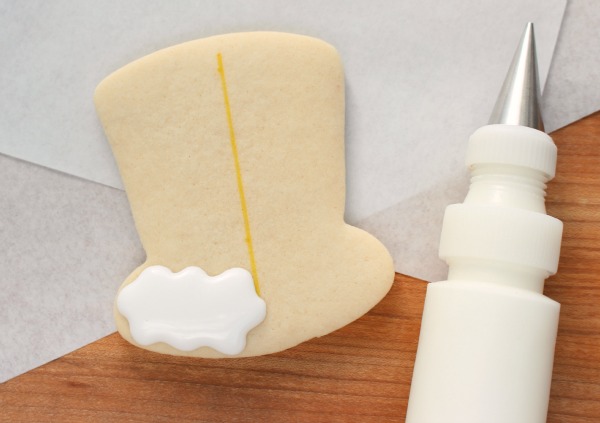 Give the first slipper ten or so minutes to set, then add a second slipper. Giving the icing time to dry between applications is a great way to add dimension to a cookie design.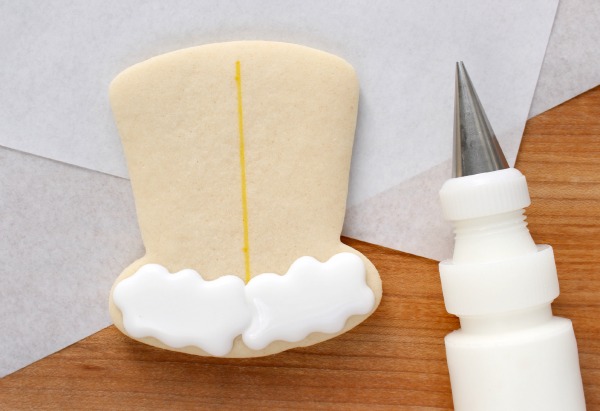 To prevent bleeding, give the slippers a bit to dry (perhaps and hour or two) then, using the yellow line as a guide, outline the pant legs with a #2 tip.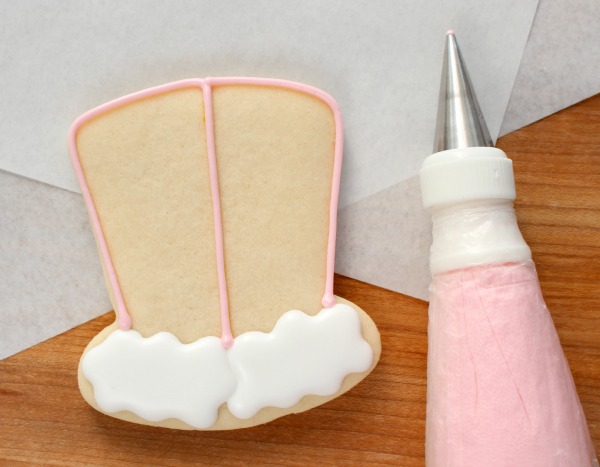 Next, flood one leg with light pink icing and quickly add darker pink dots to the wet icing. Be sure not to go overboard with the dots, this can make the design look messy.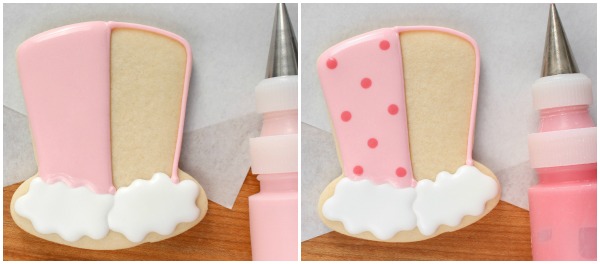 Let the first leg dry for ten or twenty minutes under a fan, then repeat the previous step on the second leg, making sure that the dots line up with the first.
At this point, wait until the cookie is completely dry (this can take anywhere from four to twenty-four hours depending on where you live) before adding the final details.
When the cookie is dry, finish up by using a #3 tip to pipe ears and a #1 tip for eyes and nose.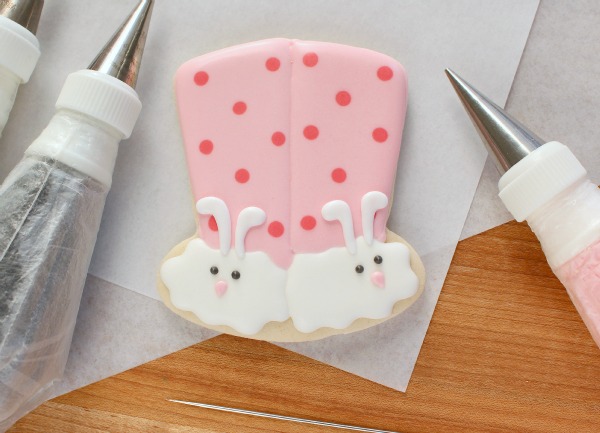 Mix with other simple designs for a fun sleepover-worthy treat!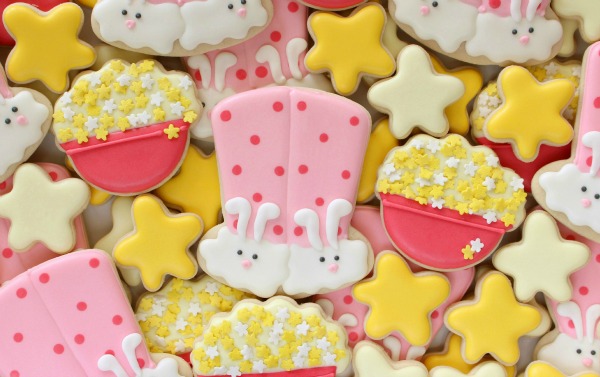 For a couple of months I've been considering adding alternative steps you can follow to either simplify or dress up the designs that I share. Let me know what you think, or feel free to add your own suggestions in the comment section.
Keep it simple:
Drop black sugar pearls or non-pariel "eyes" into the wet white icing with tweezers and skip mixing another color.
Outline the legs as one large section and pipe a dividing line after the base has dried
Make it fancy:
Use blue petal dust to highlight the edges of the bunny slippers to make them "POP"
Pipe a little cuff along the bottom of the pajamas before piping the ears
Use cookie stencils to create more intricate pajama pant designs
Use an airbrush to shade the individual popcorn kernels
For more fun sleepover cookie designs, check out the following link: