Happy Pumpkin Pie Slice Cookie Made From a Candy Corn Cookie Cutter
Time gets aways from me this time of year, but I was determined not to let this month pass without making one of my all-time favorite autumn cookies, decorated pie slices!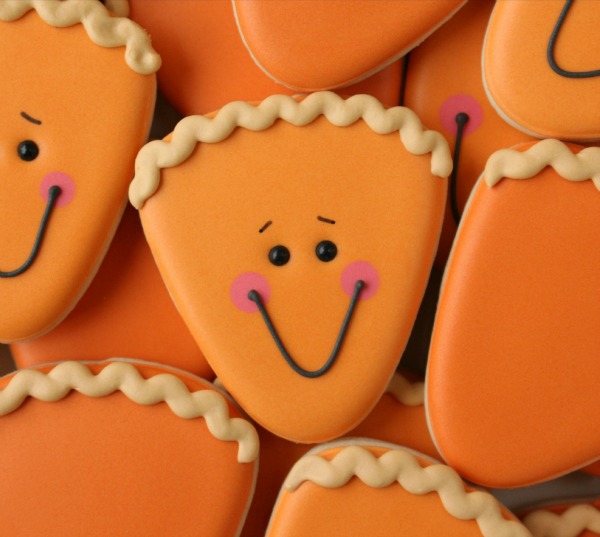 Since I've made pie slices several times before, I thought I'd change things up a bit and add a sweet, smiling face.
The best part is, I snagged a three-pack of the most perfect candy corn cutters I've ever seen.
I was able to use the smallest one to make an almost-mini version, which is the perfect size for kids. Mine just happen to have their annual Thanksgiving feast at church this week. What luck!
To decorate these cookies you will need:
Orange piping and flood icing (tulip red+egg yellow+ivory with a touch of the pink cheek icing)
Black sugar pearls
Deep pink flood icing (strawberry Progel)
Black piping icing
Begin by outlining the cookie with a #2 tip, then quickly fill with matching flood icing. If necessary, use and offset spatula to work the icing until it is smooth.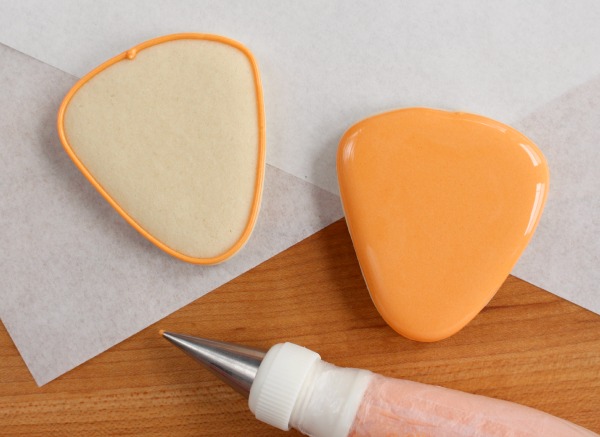 Immediately after flooding, use tweezers to drop black pearl eyes into the wet icing, then quickly add two pink "cheeks".
It is important to work quickly so that the eyes and cheeks sink into the first layer of icing before it sets.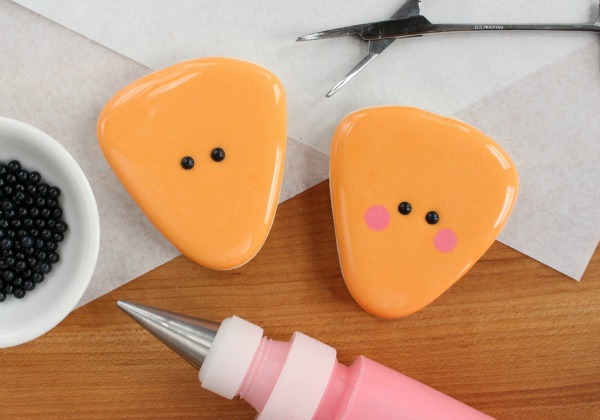 At this point, let the base layer dry. This can take anywhere from four to twenty-four hours, depending where you live.
Once the icing is dry, use a #5 tip to add a wavy "crust".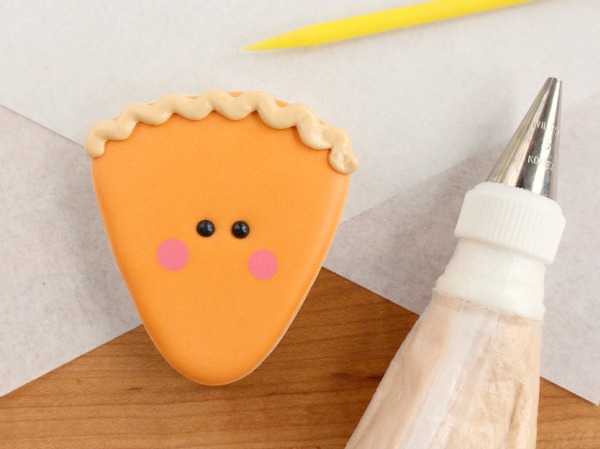 Finish up by using a small round tip (#1 or #2) to pipe a smile using the curve of the crust as a guide. Add eyebrows with a black food color marker.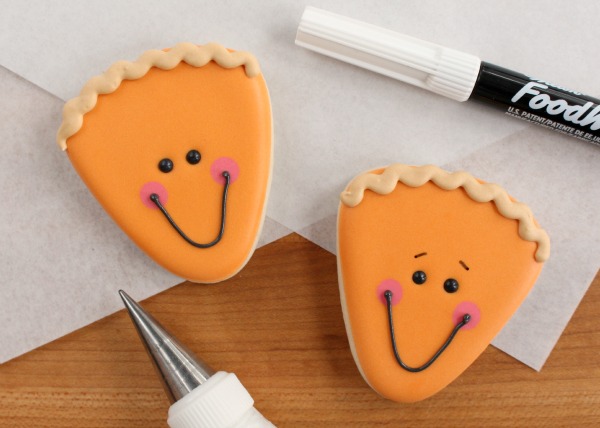 Normally, I would add white accents to the eyes, but after working as a volunteer at the the annual GoBo Bake Sale, I've really reconsidered this design element.
I noticed while packing boxes that many of these types of accents were damaged during shipping. If they're not going far, an accent is no problem, but, if you are planning to ship, I would reccomend leaving it off.
These happy cookies are great for Thanksgiving parties at school or with friends, along with the big day!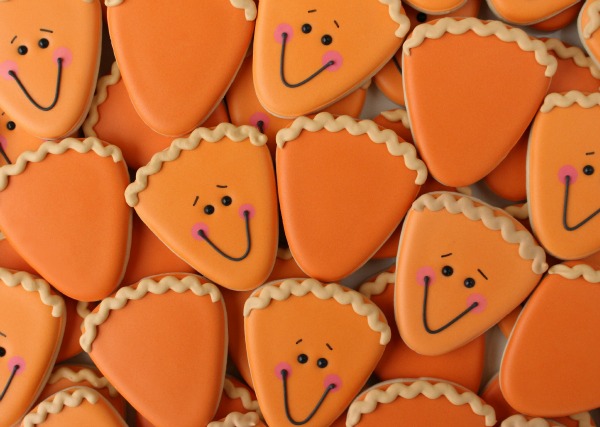 For more Thanksgiving pie cookie ideas, please check out the following posts: