Easy Decorated Rose Cookies
Would you believe me if I told you that once upon a time I was terrified of rose cookies?  True story.
I was a few years into my cookie adventure before I even attempted to decorate a rose. The reason?  They intimidated me.
As a cookie rookie (I made that up, but it IS a thing) I was very literal. If my cookies didn't look exactly like the real deal, they were a flop.
Over time, as I gained experienced and confidence, I realized that cookies are just like any other type of art. Each decorator has their own style. What looks like a rose to me, might not to someone else, but in the end, it doesn't matter, it's art.
My signature style happens to be simple and "doodle-esque" (totally made that up too). But if yours is more literal, that's okay too. The point is to find your approach to cookie design.
Anywho, long story short, it was from this realization (and Bake at 350) that the whimsical rose cookie was born.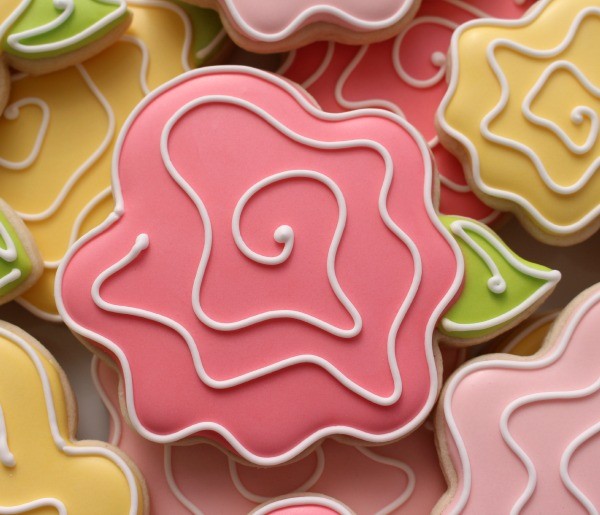 To make these cookies you will need:
Whimsical rose cut-out cookies (cutter available here)
Pink 20-second icing (or the color of your choice)
Lime green 20-second icing
White piping icing
Begin by using pink 20-second icing to outline and fill the cookie as pictured below.  Using an offset spatula to gently move the icing into place will help to prevent runoff and remove any air bubbles that might appear.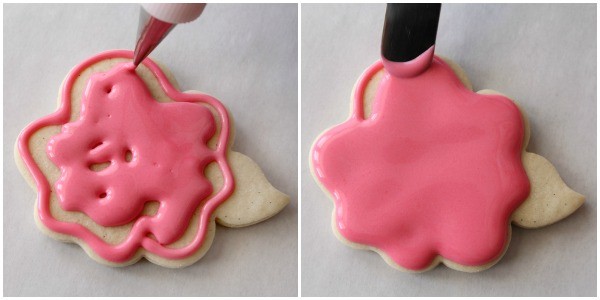 Let the pink icing set (or dry completely, if you have trouble with color bleed) then use green 20-second icing to add a leaf.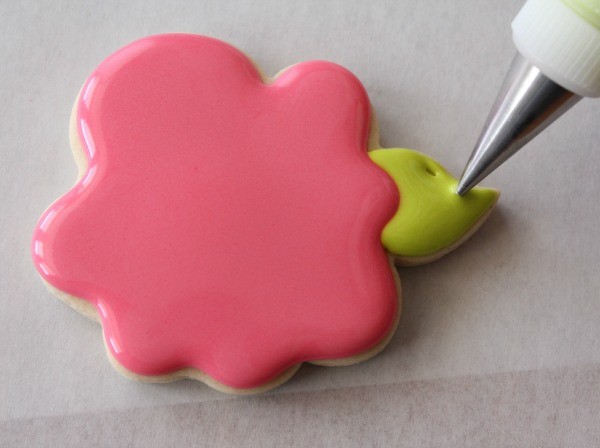 When the base is completely dry, use a #2 tip to add the final details.  Begin by piping around the outside of the flower, then starting from the outside and working in, add a swirl to the middle.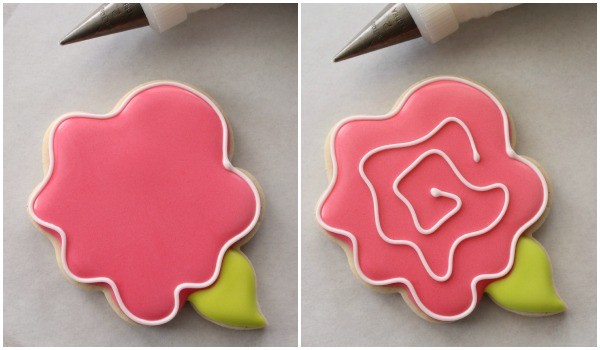 Finish up by adding a sweet little squiggle to the leaf.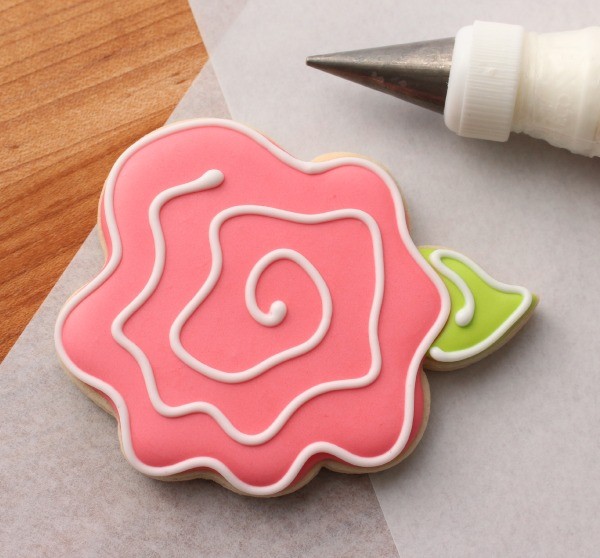 These are probably the easiest rose cookies you will ever make.
For those of you who prefer videos, here ya go:

These simple rose cookies look great in almost any palette. Pinks and yellows are great for Mother's Day, while red and pink would be a great combo for Valentine's Day.  They'd also work nicely as wedding favors or for cookie bouquets.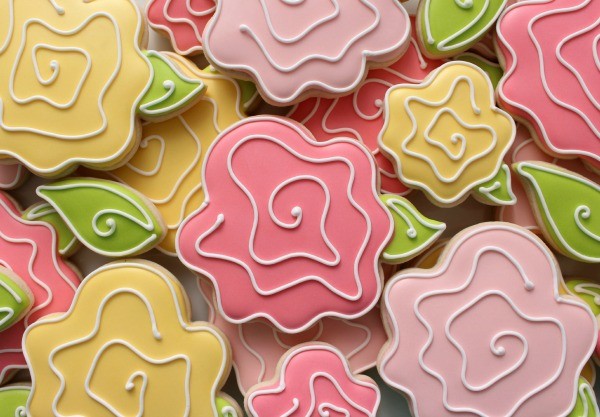 For more inspiring ideas, be sure to check out the following posts:
SaveSave