How to Make Speckled Icing with Vanilla Bean Paste
A few weeks ago, a friend of mine sent me a little snippet from "Live with Kelly and Ryan." In the clip, Ryan demonstrates how to create a rolling cursor by holding down the space bar on an iPhone.
Turns out, most people under age 21 already know this (my kids weren't impressed) but I, for one, was MIND-BLOWN. So much so, I shared it on every social media channel I own. While my kids rolled their eyes, my friends (at least the ones older than 25) were excited right along with me.
Now, you're probably wondering what this has to do with cookies. The answer is this: nothing. It just reminded me of a really cool tip I picked up from another friend a couple of years ago. I'm not sure if it's anything new or novel, but it's too cool not to share!
These might seem like ordinary heart cookies, but take a closer look and you will see that the icing is beautifully speckled. As someone who's tried a million messy ways to achieve a similar effect, this tip is golden.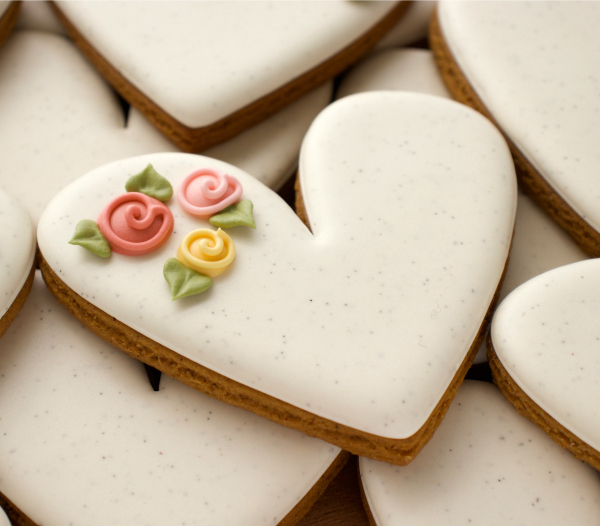 All you need to make speckled icing is icing (you can find my recipe here) and a bottle of Neilsen-Massey Pure Vanilla Bean Paste.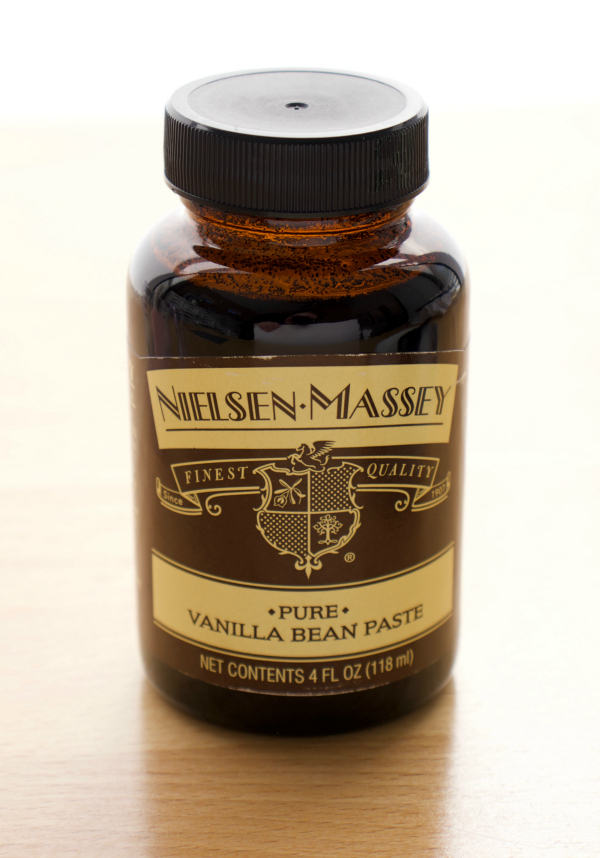 Before decorating, add the amount of icing you'll need to a separate container and simply stir in vanilla bean paste. I used a scant tablespoon per cup, which was the perfect amount of speckle and color for me, but you can use more (or less) if you like.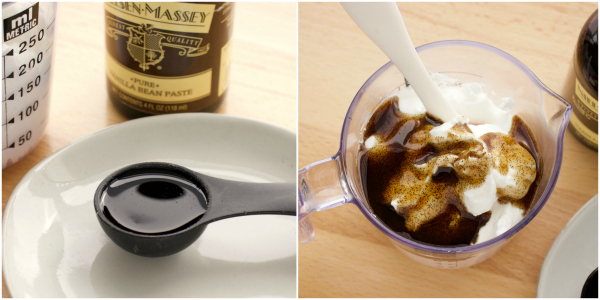 Adding the paste to white icing will produce a beautiful cream color. If you'd like a darker shade (or perhaps another color), you can tweak it with gel color. Just keep the following things in mind: First, add color sparingly to prevent over-coloring. You don't want it so dark that it overpowers the flecks of vanilla. Second, account for the color of the vanilla when mixing other shades. For example, adding pink to the base icing will produce something a little more coral-ly. Finally, since you'll be adding more paste than the usual amount of gel color, it's a good idea to start with a little thicker icing than usual. This will prevent the final product from being overly loose and runny.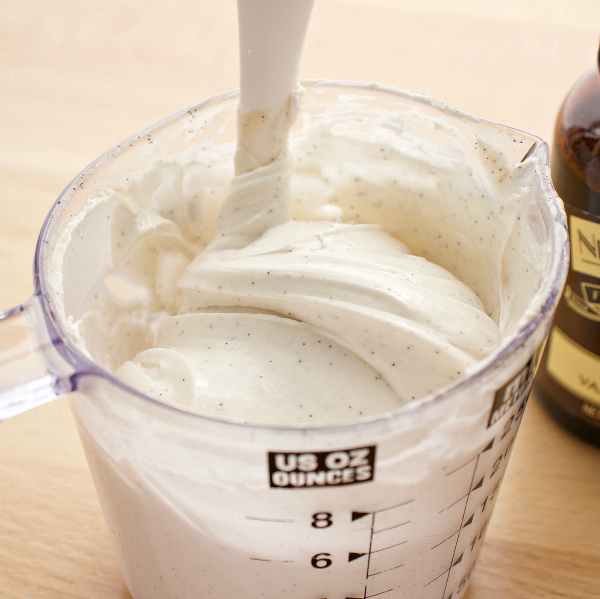 Once the paste is well incorporated, thin to the desired consistencies and decorate as usual.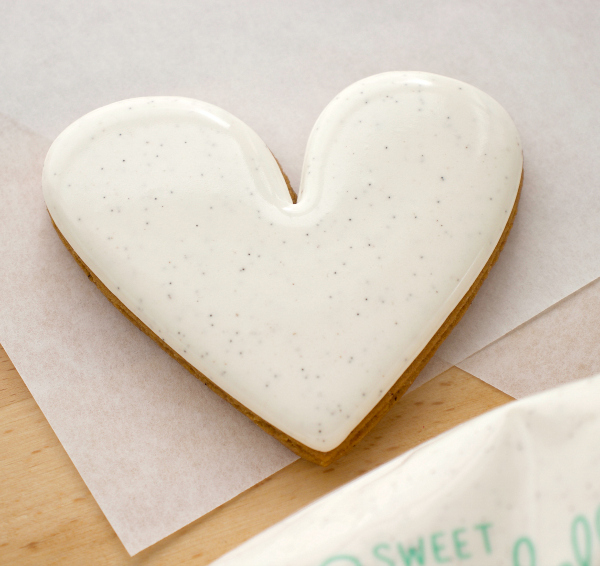 With vanilla prices what they currently are, this may not be an idea for every day, but it's a great way to add a touch of elegance to even the simplest of cookie designs. Depending on the recipe, you could also use other spices such as cinnamon or nutmeg, especially when the base cookie is gingerbread, like the ones here. I'm already looking forward to speckled Easter egg cookies, beautiful autumn pumpkins, and sweet little slices of pie but for now, it's hearts and roses.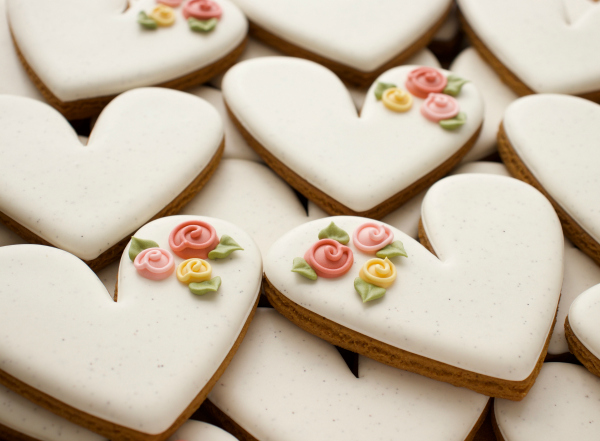 If you'd like step-by-step instructions how to make these cookies, click here! For more ideas and inspiration, be sure to check out the following posts: