How to Make Rustic Speckled Heart Cookies
If cookies were a comfortable sweater, these would be my favorite sweater of all. Heart shaped cookies with simple icing roses are probably my signature design. If I ever don't know what to make, this is where I always end up. They're simple, striking, and are finished in five easy steps.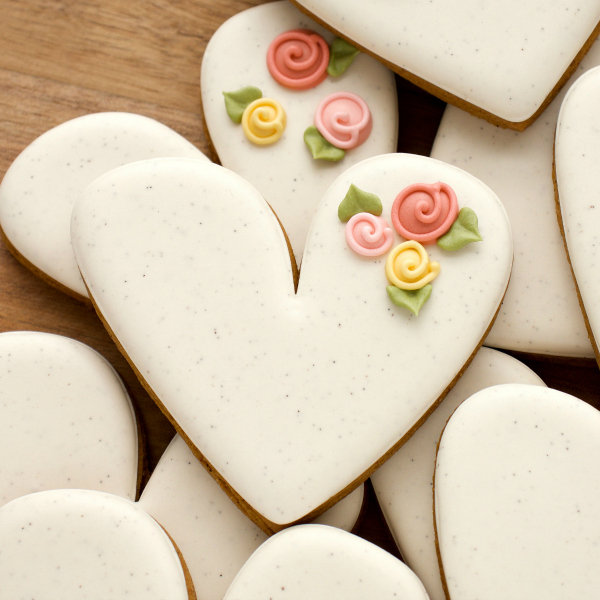 The world probably doesn't need another post explaining how I made these cookies, but since I was taking pictures anyway, here they are. To make these cookies you will need:
Supplies
Heart cookie cutter (I used one from this shop but any heart cutter will do)
Disposable decorating bags
Couplers
Icing bag ties
Icing tips PME #1.5, #2, and #65
Icing bottles
Icing
Speckled cream-colored piping and flood icing (for instructions on creating speckled icing, click here)
A small amount of deep rose piping and flood icing
A small amount of soft rose piping and flood icing
A small amount of butter yellow piping and flood icing
A small amount of natural green piping icing
Tip: Make the rose colors match with this simple tip for making perfectly coordinated color palettes.
Step 1: Outline the heart with a #2 tip and flood.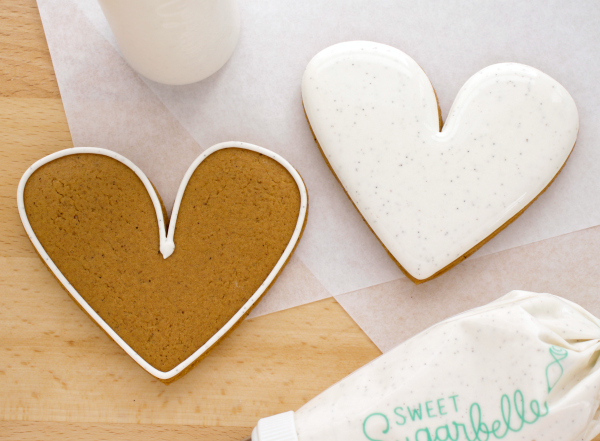 Step 2: I like to add details just as the base layer is beginning to crust because it seems to reduce cratering, but if you struggle with bleeding, wait until the the flood icing is complely dry before adding three dots of icing as pictured below. Be sure to give them enough space to spread without running together, but also try not to leave too much space in between.

Step 3: Once the dots have set, carefully add leaves with a #65 tip.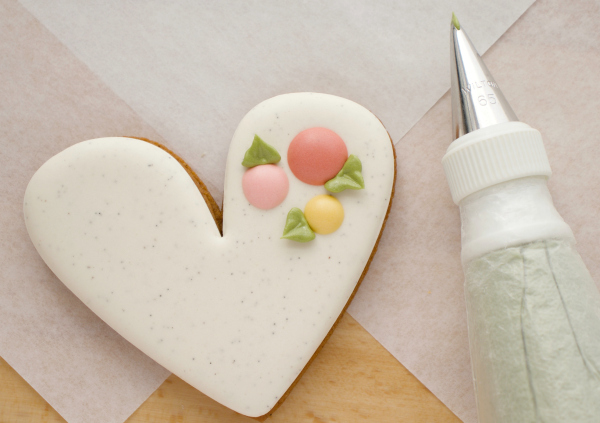 Step 4: Finish up by using a #1.5 tip to add swirls to each rose.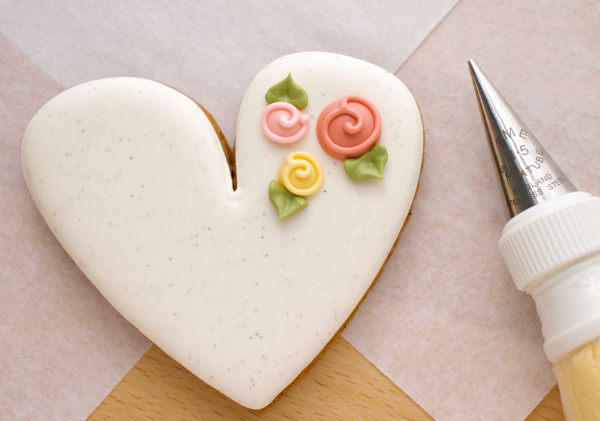 With Valentine's Day right around the corner, you have a reason to make these very soon. They'd also be great for weddings!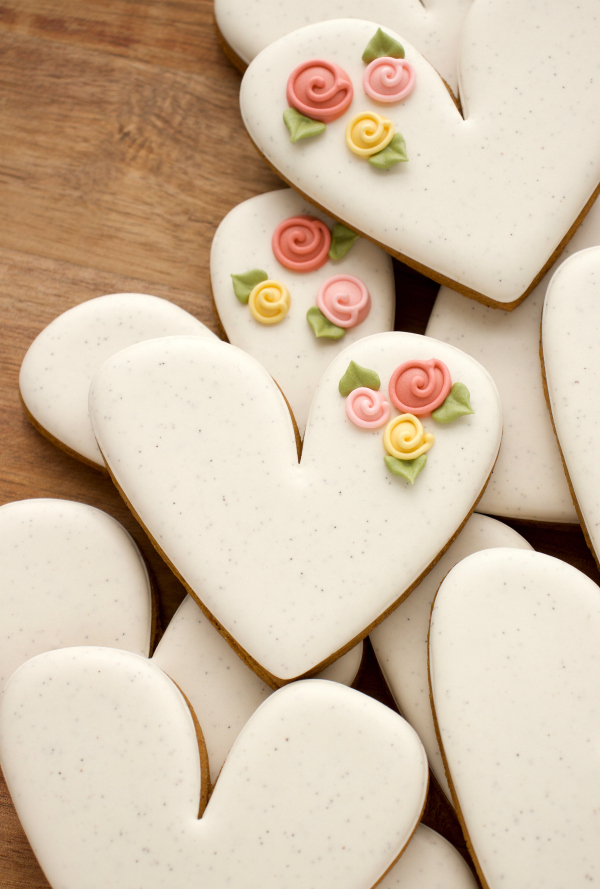 For more ideas and inspiration, be sure to check out the following posts: