101s Tip
Do you own a 101s tip?  If not, you need one…or five.  A #101s tip is an itsy bitsy, teeny tiny petal tip.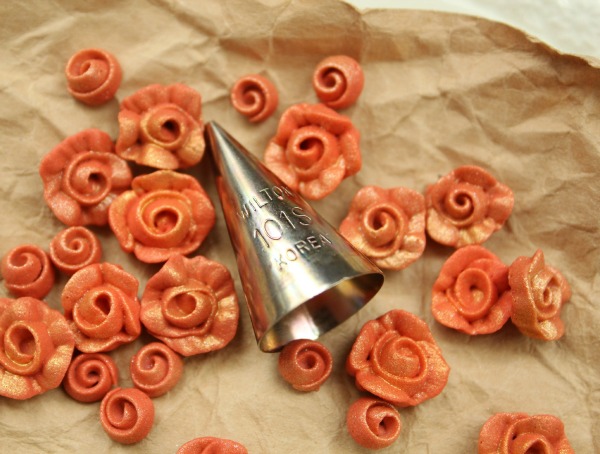 I use it to make tiny modified ribbon roses.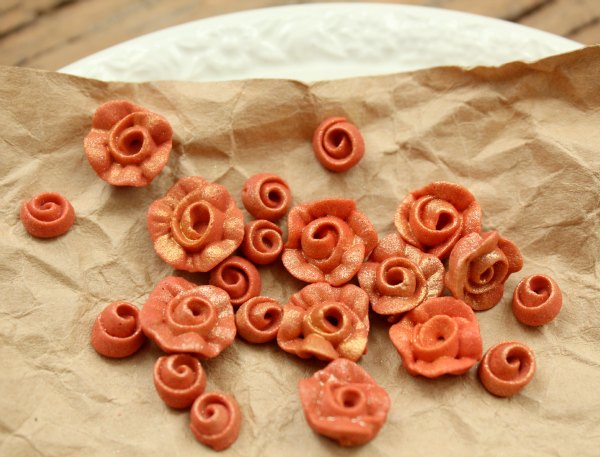 Now, when I make larger roses I always make smaller ones to match.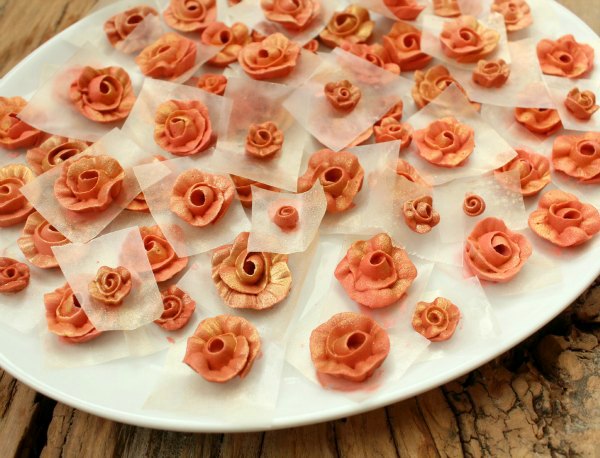 It's quite addictive, almost relaxing.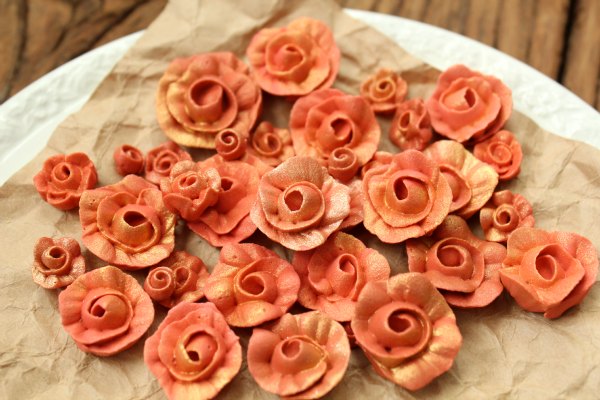 I love having these around because they make perfect accents for cookies like these and are also a great way to use up royal icing.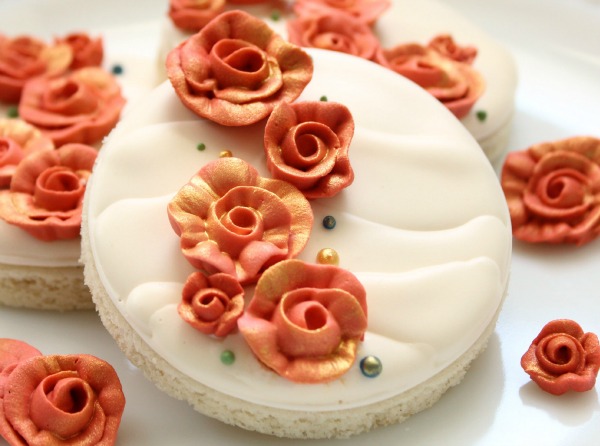 If you need a bit of help making ribbon roses, I have a helpful post HERE.  There are other techniques for making royal icing roses which you can check out by clicking on the links below:
To buy a #101s tip, click HERE.  If you like this itsy bitsy tip, you may also be interested in a #65s tip which can be used to make tiny leaves.