How to Make Decorated Nurse Cookies
I've been decorating nurse cookies since the very beginning of this crazy adventure. In fact, this is probably the third or fourth time I've featured them on the blog, yet here I am again with another nurse cookie design! After a lot of trial and error, I've finally come up with a winner.
To make things as easy for you, I've created free printable templates so you can recreate these designs with ease. To print yours, click here. If you're not sure how decorating templates work, check out this post.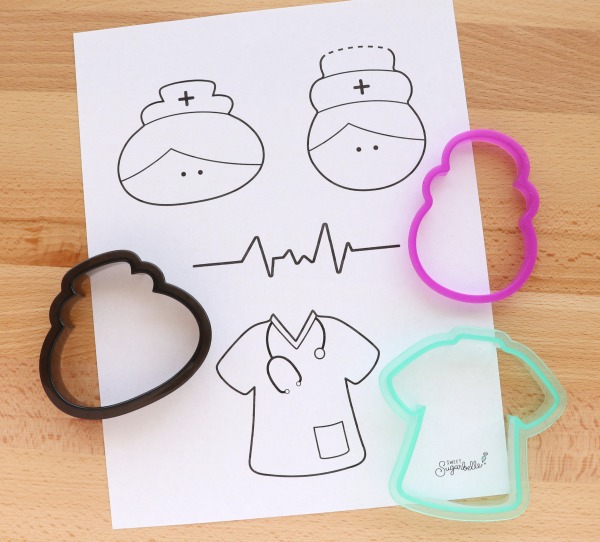 To make these cookies you will need:
Supplies
Skull cookie cutter (I used a skull from my 2017 Halloween set, and a generic skull that's widely available during the Halloween season)
Disposable decorating bags
Couplers
Icing bag ties
Icing tips #2
Icing bottles
Decorating tweezers
Icing
White piping and flood icing
Black piping and flood icing
Flesh-colored piping and flood icing
Wilton XO sprinkles, or a small amount of red piping icing
Tip: Personalize your cookies by changing hair and skin color
Depending on which cutters you choose, the cookies may require a pre-baking trim. My Halloween skull worked well as-is, but I used the curved edger to trim the second skull.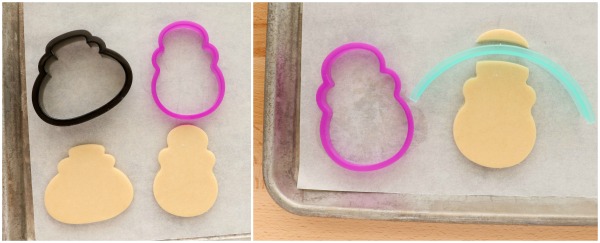 Once the cookies are baked, you are ready to decorate!
Step 1: Cut the decorating template into sections, and use a food color marker to trace the design onto the cookie.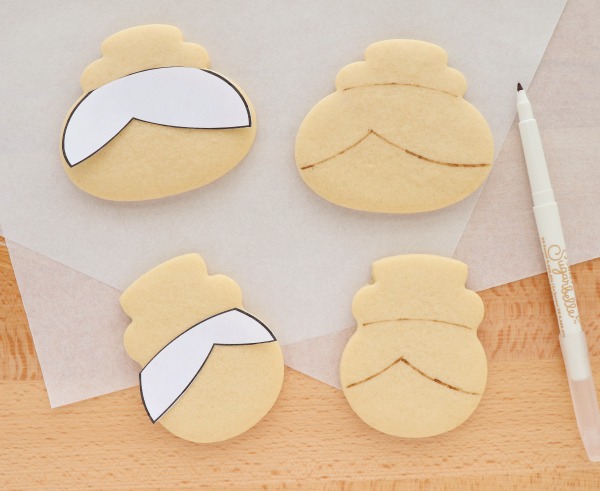 Step 2: Use white piping icing and a #2 tip to outline the hat, then flood the outline once it has set.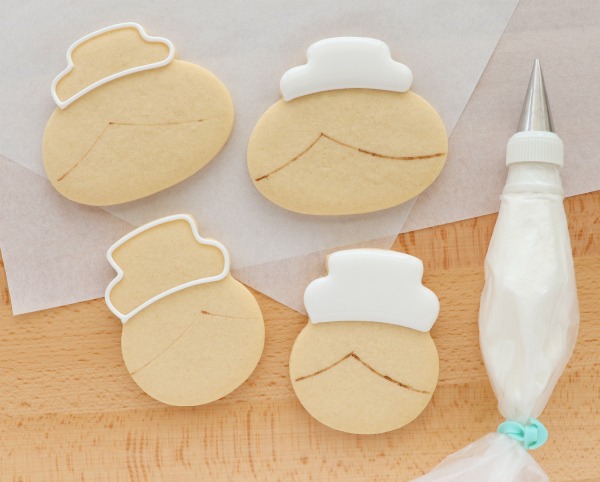 Step 3: Wait a minute or so, then drop a red "X" sprinkle into the wet icing. Use tweezers for accuracy. If you can't find the sprinkles below, use piping icing to add a red cross in step 6.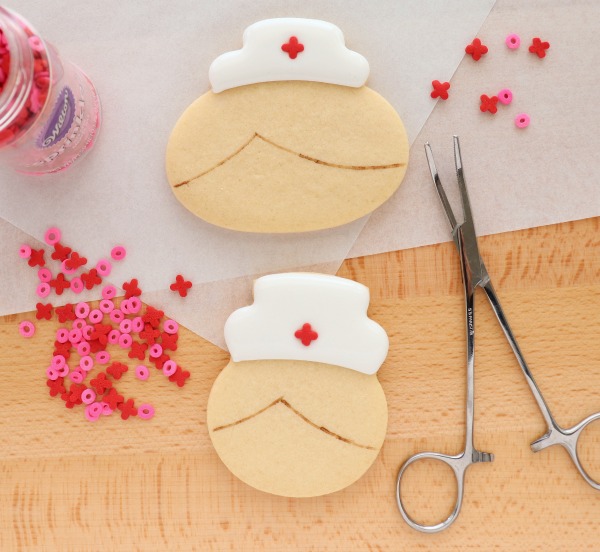 Step 4: When the white icing is dry, outline and flood the next section to create hair.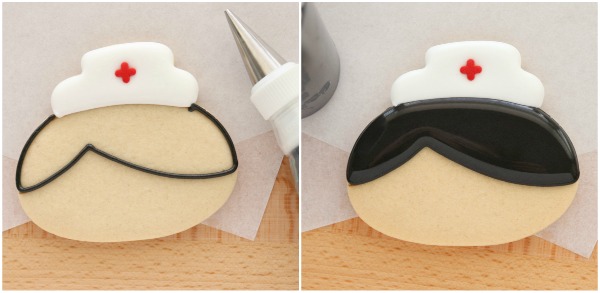 Step 5: When the second section is dry, finish up by using a #2 tip to outline and flood the face.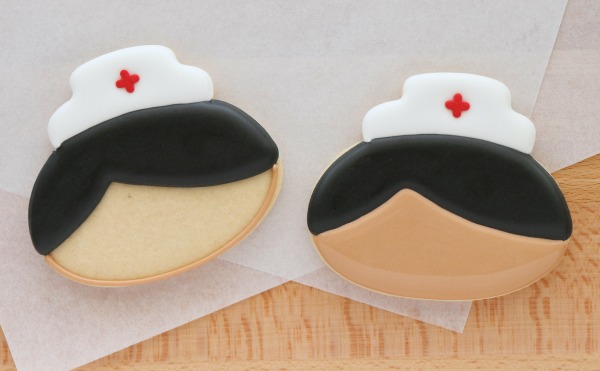 Step 6: When the base layer is dry, it's time to add a few final details. I used an #1 Ateco tip to add a little line to the hat, and a few swirls to create hair.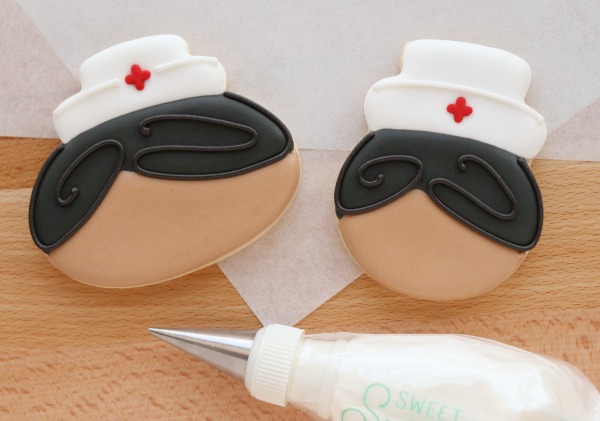 Step 7: Last but not least, add facial details. I stuck with eyes, but these would look great with tiny heart sprinkle lips (add in step 5) or sweet rosy cheeks.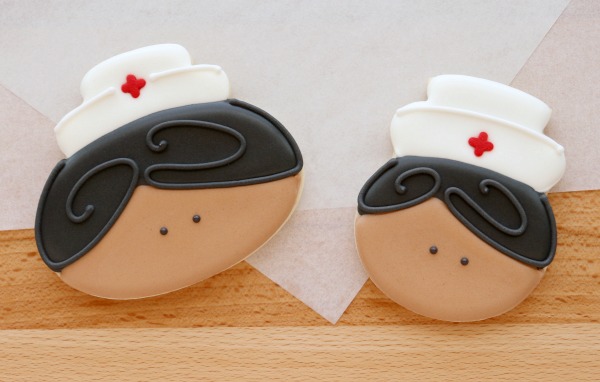 I mixed my sweet little nurses with simple scrubs and hearts, which are also included on the printable template sheet.
And for the record, I didn't forget the boys, I just didn't have an idea in mind when I made this set…which means one of these days, you may just see another nurse cookie set! The more the merrier, right?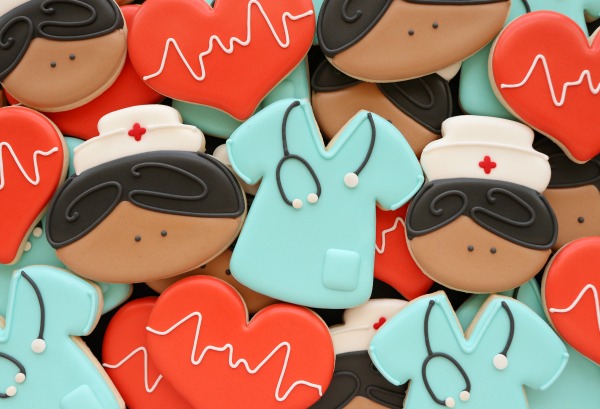 If you have any questions, please leave a comment below, and don't forget to check out some of my favorite nurse cookie designs:
SaveSave
SaveSave
SaveSave