Sweet Sugarbelle Halloween Cutter Collection Shifts and Printable Templates
I know I promised this yesterday, but true to form, I completely underestimated the amount of time THIRTY-FIVE cutter shifts would actually take to prepare. So, here I am a day late, but you know what they say…better than never, right?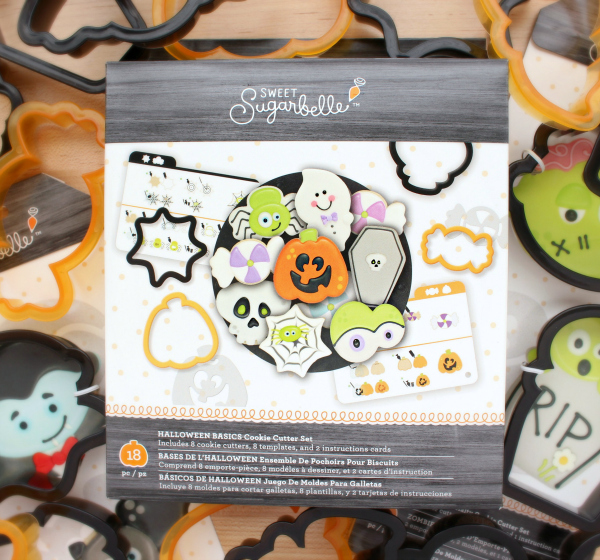 My 2017 Halloween Collection is one of my favorite collections I've ever designed, mostly because they're useful well beyond Halloween.
So, today, in addition to pictures, I've also provided free printables so you can easily make all thirty-five additional designs yourself.
Use the printed pages to make paper templates, or pop in a Kopykake projector, and make icing transfers for perfectly uniform designs. You can also use a pico projector to project the images directly onto the cookie, without using a drop of printer ink.
The method is up to you, all you have to do to get the images is click here!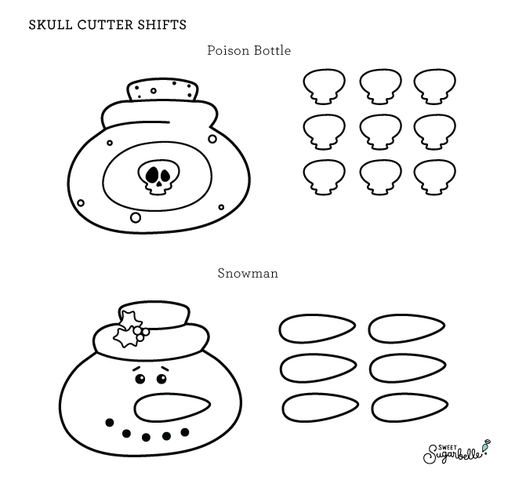 I don't want to talk too much because I've got lots of pictures to share. Here are just some of the awesome cookies you can make with your Halloween cutters throughout the year!
Dracula makes a perfect pirate, or, with just a little trim, an adorable king or queen!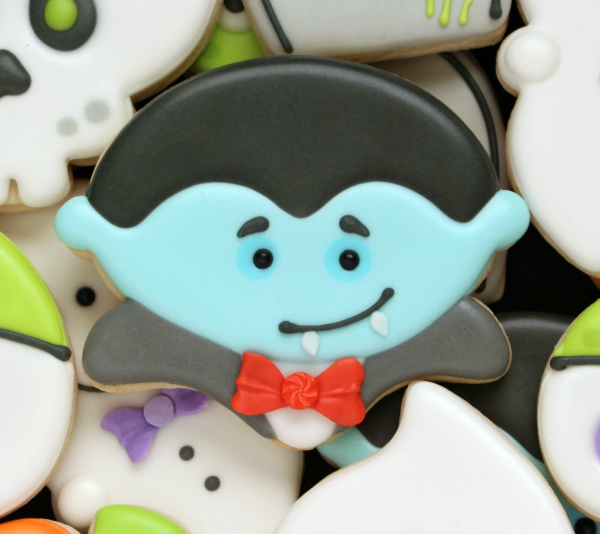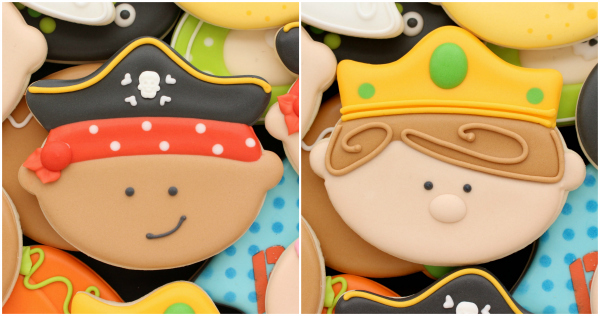 This sweet little ghost can float into Christmas, or turn into a sweet, simple little wizard or gnome (I trimmed the arms a bit.)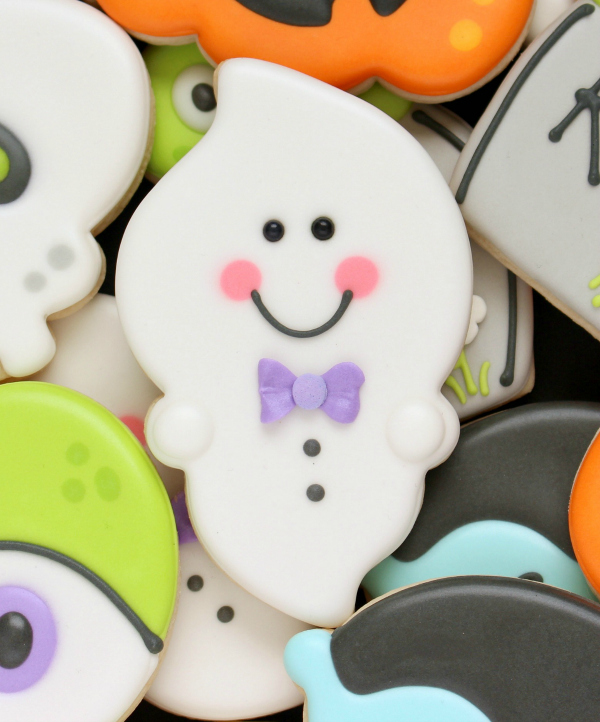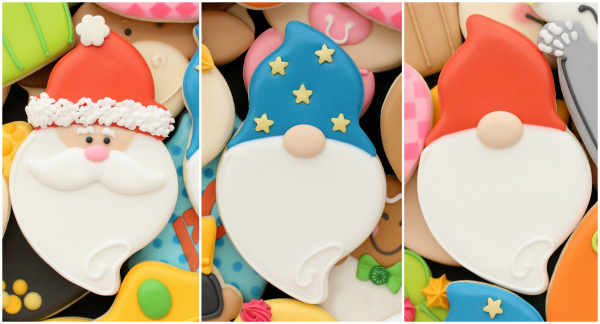 This not so scary zombie peeking over a tombstone also transforms into at least five different things. For the record, the cactus idea was not my own. It was actually inspired by a story I saw on Instagram. If you happen to be reading this, remind me who you are so I can add a link!
Another super shifter is this silly skull. After six shifts, I had to stop myself, but I see even more. Fishbowl or astronaut anyone?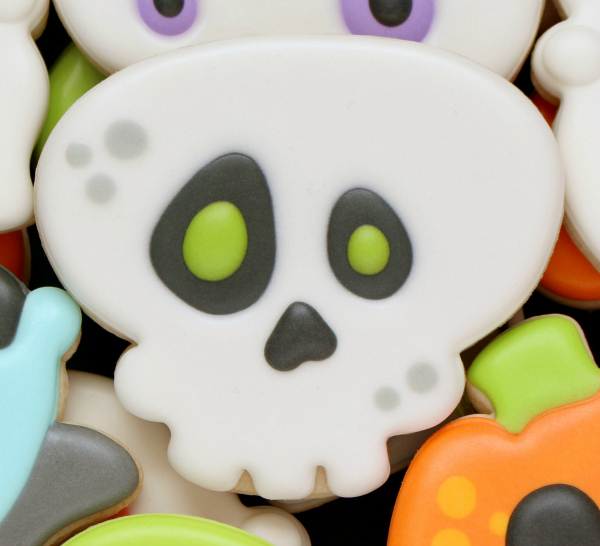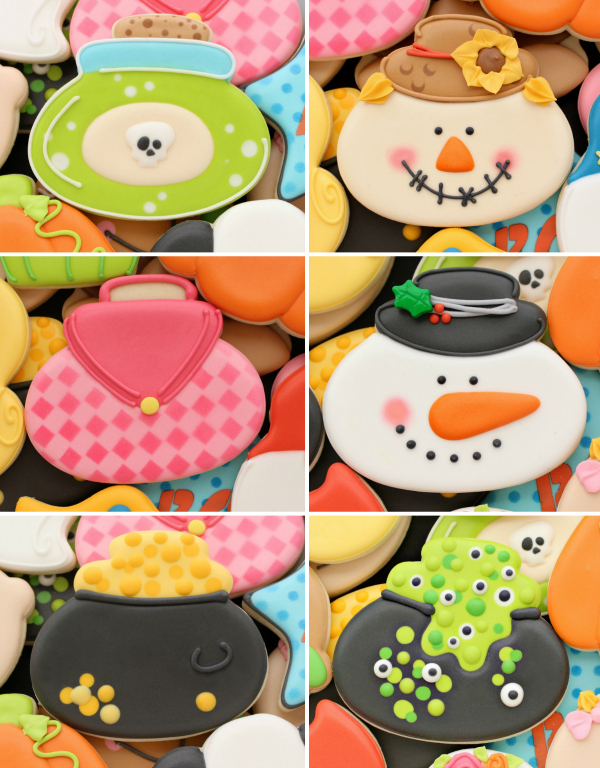 Pumpkin cutters are always a fall favorite, but I was pretty pleased that I was able to turn this autumn staple into an adorable puppy!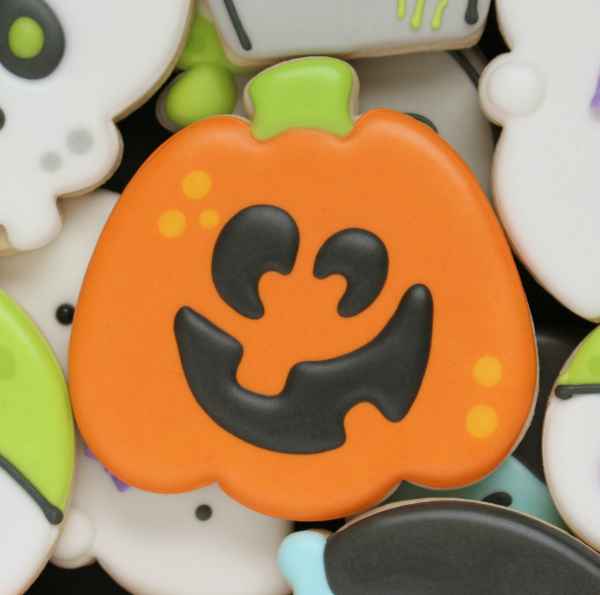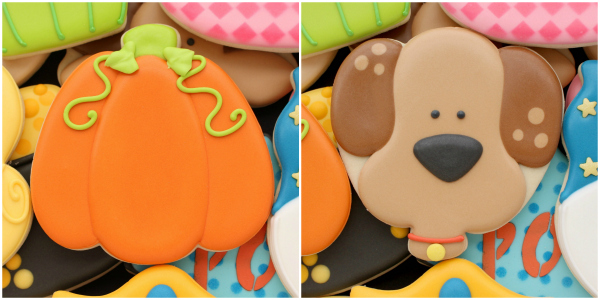 Zombie eyes become a swaddled baby, snowman, and even a sweet Easter chick, making it useful almost all year long.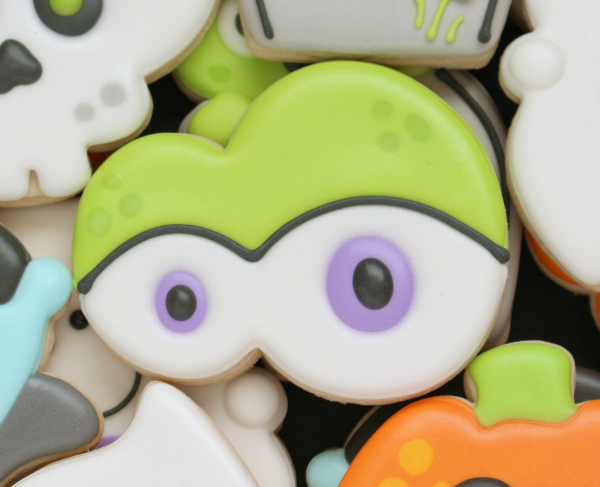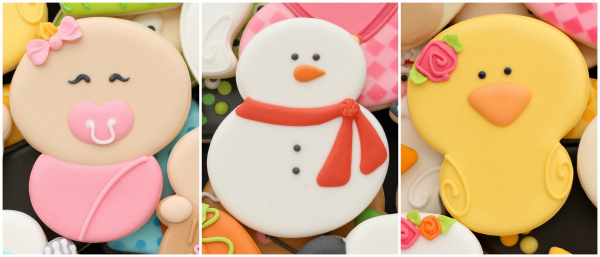 And somehow I managed to miss taking photos of the last three Halloween cookie designs, but here are more shift ideas. These were all made with my zombie face cutter. I used the edger from my Shape Shifter Set to trim the ears off of the gingerbread peeps.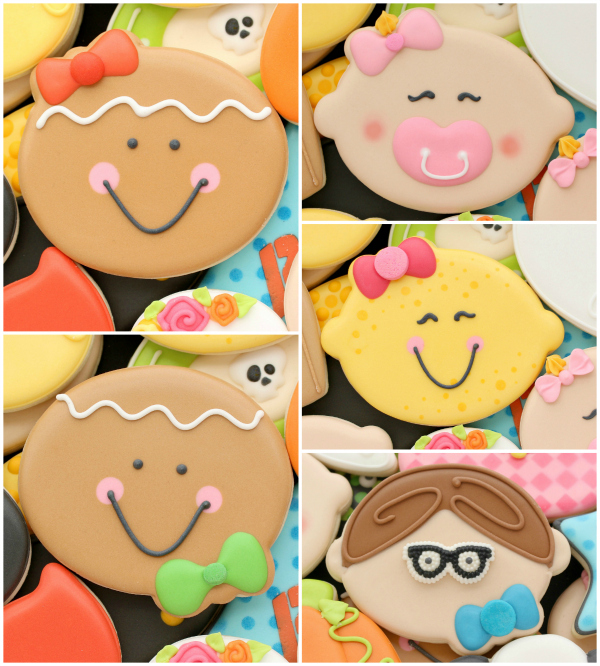 My silly spider becomes a moose or a big-haired girl.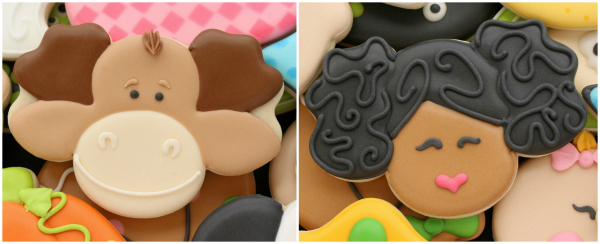 And finally, my web becomes a smiling sunshine, while the candy cutter transforms into another girl. And this isn't even all of them!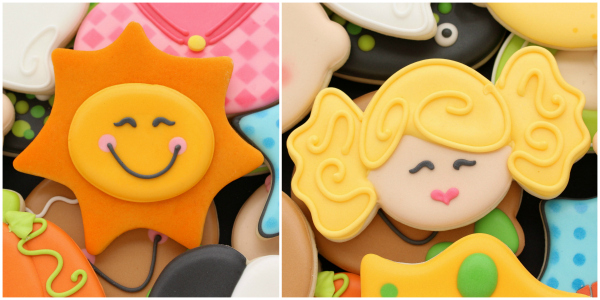 Be sure to download the PDF above to for all thirty-five designs along with templates to make royal icing transfers for each of the designs. And, if you haven't been into Michaels to grab a set for yourself, go, now, before it's too late! They're on sale too!
I hope you love these ideas as much as I do. Which one is your fave? Do you see any I missed? I can't wait to hear what you think!
SaveSave
SaveSave
SaveSave
SaveSave
SaveSave
SaveSave
SaveSave
SaveSave
SaveSave