You're Grate: Cheesy Decorated Cheese Cookies
All my life I've heard, "It ain't easy being cheesy," but, really, it is! I'm about as cheesy as they come. Cheesy jokes, cheesy food, and now, cheesy cookies.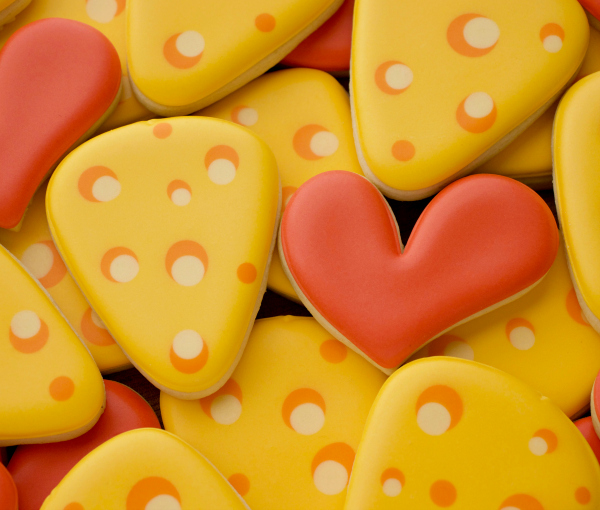 I used to make cheese cookies the hard way, until the amazing Jill FCS did what she always does and rocked my world with the best cheese cookie I'd ever seen. Now, all it requires is three colors, and four easy steps.
To make these decorated cheese cookies, you will need:
Supplies
Icing
Yellow outline and flood icing
Orange flood icing
Light gold or ivory flood icing
Tip:  If you're nervous about overfilling, you may want to use a #3 tip for outlining instead.
The most difficult part of making these cookies are to work quickly without overfilling. Once you master that, it's smooth sailing! To decorate, follow the steps below: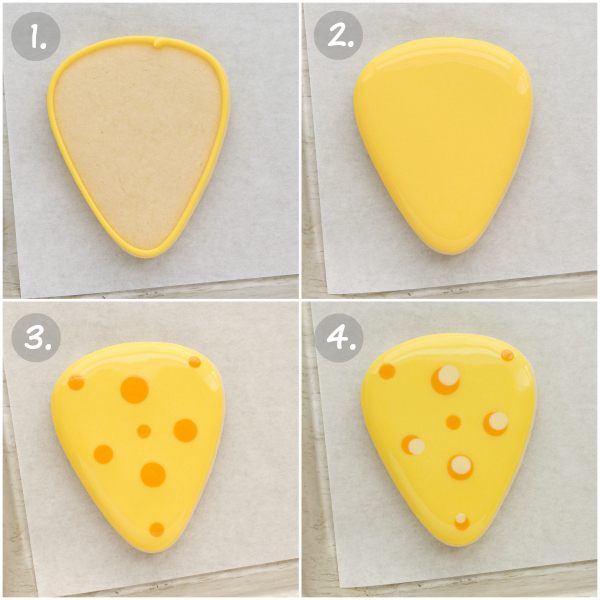 Step 1: Outline the cookie with a yellow icing and a #2 tip (or a #3 if you're nervous about overflow)
Step 2: When the piped outline is dry, use yellow icing to flood. Remember not to overfill. You'll need to leave a little room for displacement when adding orange and ivory dots. At this point you'll need to work quickly.
Step 3: Let this flood icing set for 30-60 seconds to prevent over spreading, then randomly drop in 7-8 orange dots in various sizes.
Step 4: Immediately come back and drop ivory dots into the orange, slightly overlapping, to create a crescent shape.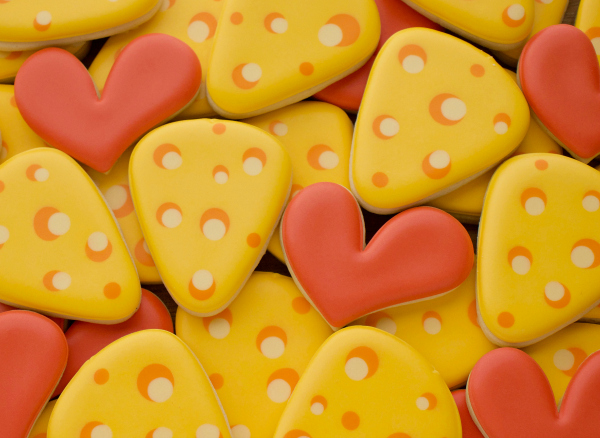 When the cookies are dry, you'll have perfect little wedges of cheese. These cookies would make an awesome addition to my cookie deli platter, Green Bay Packers cookies (shh…don't tell my husband,) OR cheesy Valentine's cookies! In fact, stay tuned for the perfect cookie accompaniment to these! In the meantime, be sure to check out the following posts: