Snack Attack Cookies
I don't know about you, but I am a sucker for faux food.  As a kid, I used to draw entire meals on paper and cut them out to play with.  Now that I am all grown up I'm still playing with my food.
If you're looking to make Superbowl cookies that are a little more unique than the same old football theme, these funny foods are right up your alley.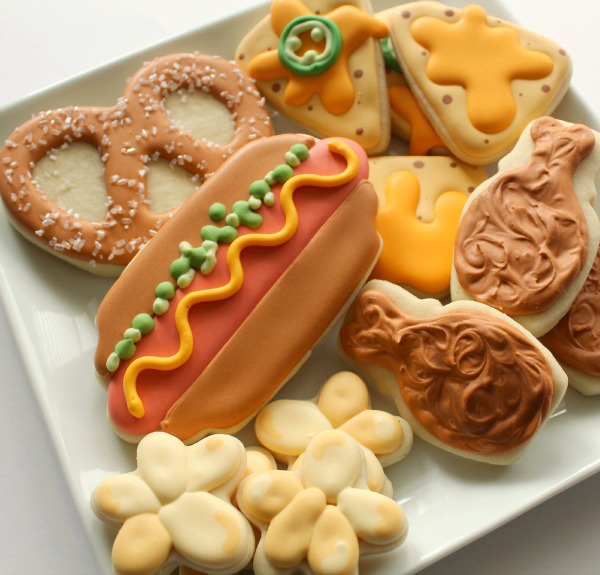 Here they are…all of my favorite game day snacks in cookie form using common cutters, of course.  Is anyone besides me hungry?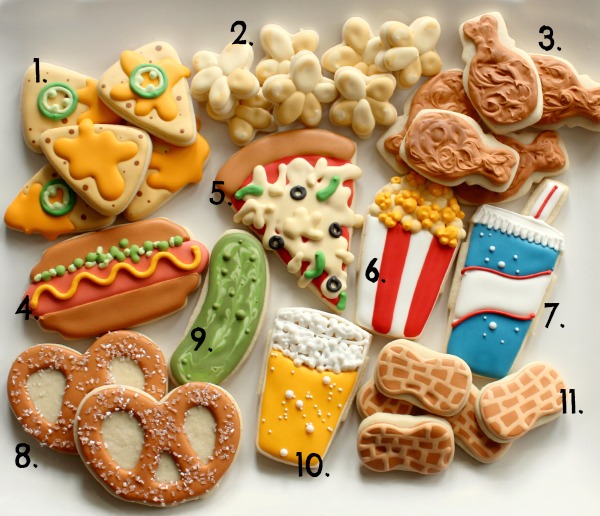 The nacho cookies were originally designed by one of my favorite cookie decorators, Angela, of Oh, Sugar Events.  Check them out by clicking HERE.
a.
h.
b.
d.
i.
c.
g.
e.
c.
f.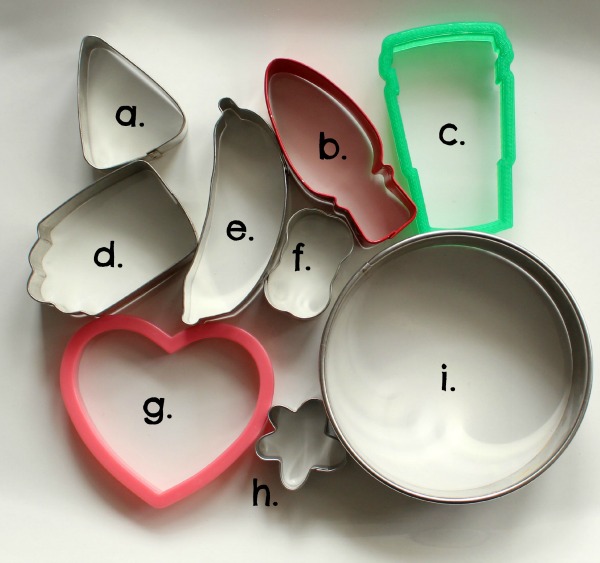 Remember, the cutters shown above are only suggestions.  If you have something else that works don't be afraid to try it out.  For example, a bowling pin would have also made a great Buffalo wing if you don't have a Christmas light.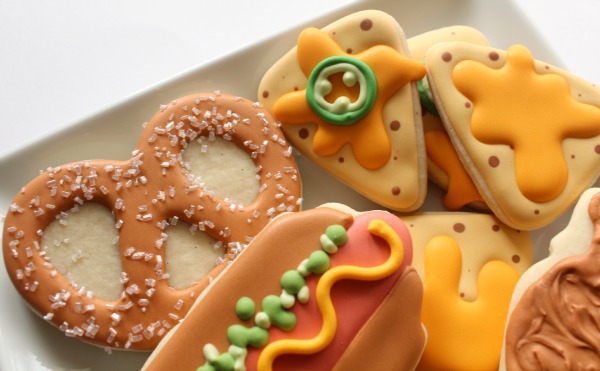 If you're planning on making these cookies, here's a couple of posts that you might find helpful:
This week I linked up with the always amazing, Kitchen Fun with my Three Sons!