The Twelve Days of Christmas Cookie Project, Six Geese a Laying
Today's guest, Marlyn, of Montreal Confections is one of the first cookie friends I ever met online.  As a beginner I was floored by her work.  All these years later, I still have Marlyn moments…a bit of quiet time when I sit down and do nothing more than observe and enjoy the beauty of her designs.
Now it's your turn to have a Marlyn moment.  Enjoy!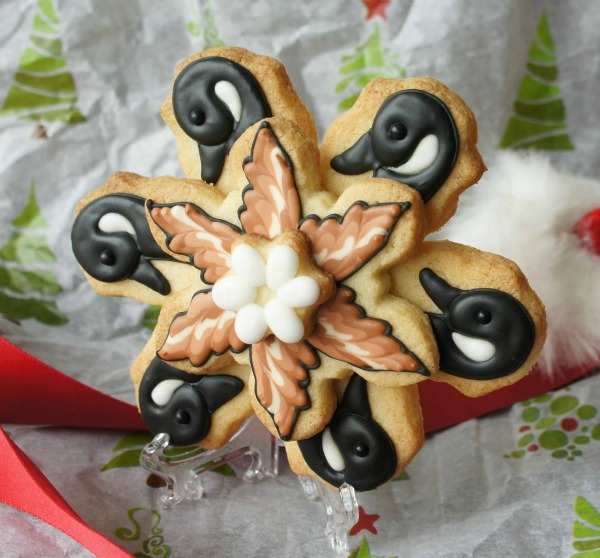 Today on the sixth day of Christmas I give to you six "Canadian" geese a laying.  Thanks so much Callye for organizing all this and inviting me to join the festivities.
For my design I really wanted to fit all six geese onto one cookie, the perfect cutter was obviously the snowflake with its six points. I was excited about this design since I am pretty certain that most of you already own a snowflake cutter or two.
Below you will find the templates for the design and the video tutorial.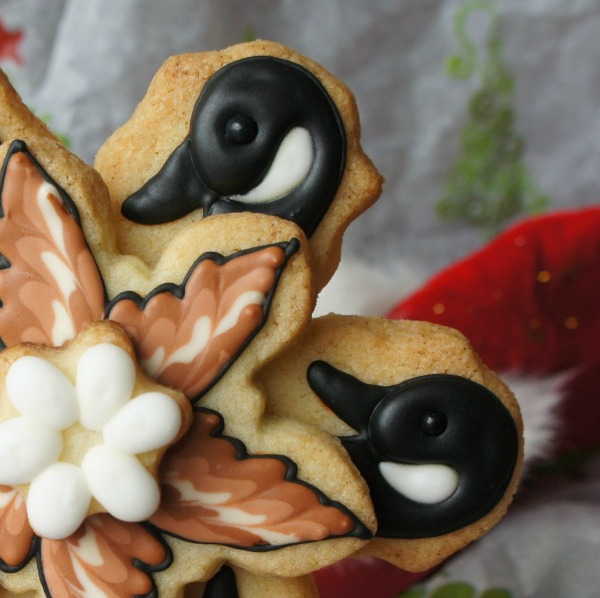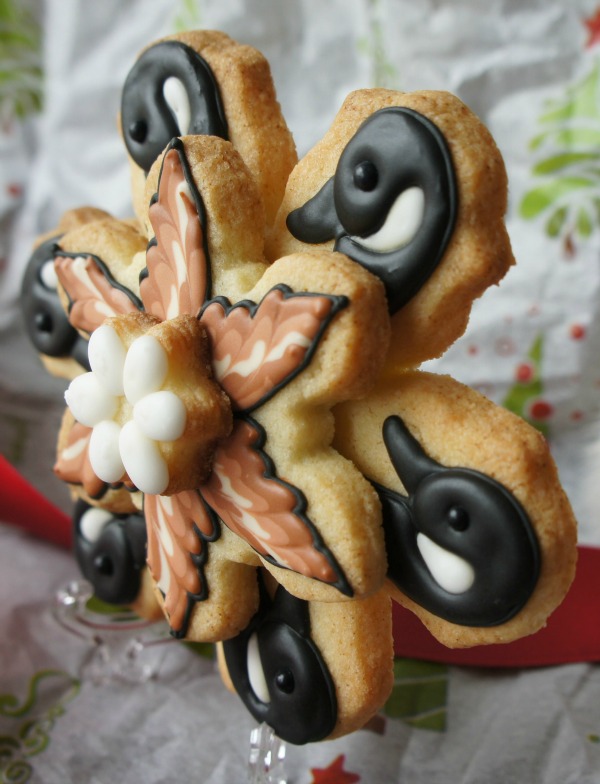 Thank you Marlyn or sharing your talent!  Be sure to check out the other eleven days of Christmas!