The Twelve Days of Christmas Cookie Project, A Partridge in a Pear Tree
I'm having a hard time coming up with words to describe how excited I am about today.  I've dreamed of cookie-ing the Twelve Days of Christmas ever since I scored these cutters from a second hand store.  Unfortunately I always seemed to run out of time when Christmas came around.
This year I decided that if I was going to cookify this Christmas classic I would need a little help.  So, I asked eleven cookie friends to help me out.  And since this was my bright idea, I went first.
Y'all know the song, sing with me now.
On the first day of Christmas my true love gave to me…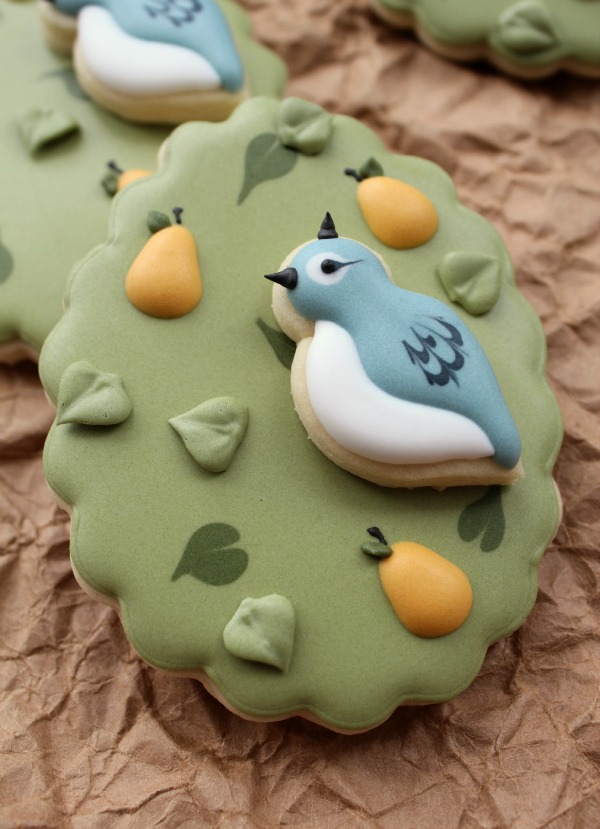 I think I should start off by saying that this is actually an advanced cookie design, which I usually try to stay away from when blogging.  My logic is that an advanced decorator is usually more interested in their own designs and complex designs can be discouraging for a beginner. So rather than an step-by-step tutorial I tried to touch on the most important aspects of the design.
I used  a scalloped oval and mini-partridge cookie for this project.  If you don't have a scalloped oval cutter, try this trick.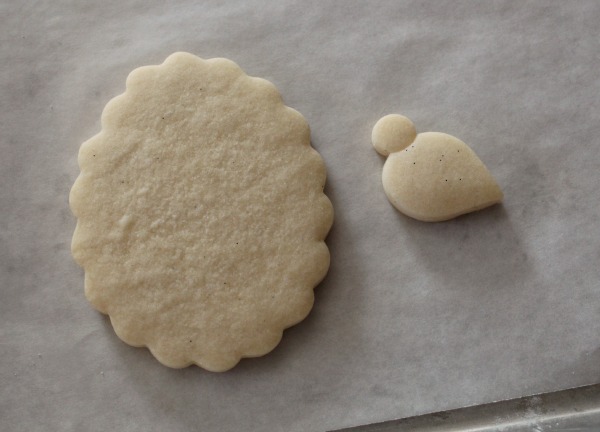 The mini-partridge was a little trickier.  I ended up combining a small teardrop with a circle I made using a 1A piping tip.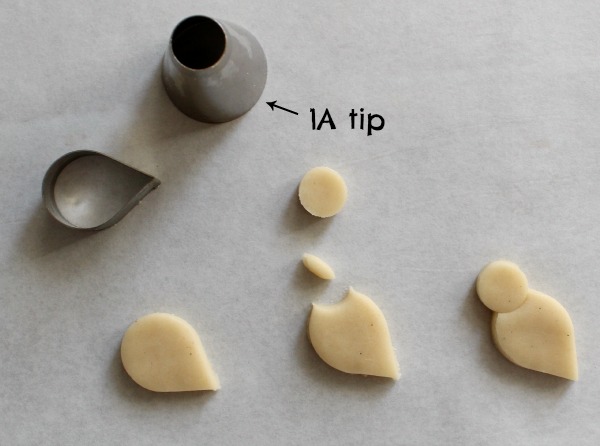 To begin, outline and flood the "tree" cookie.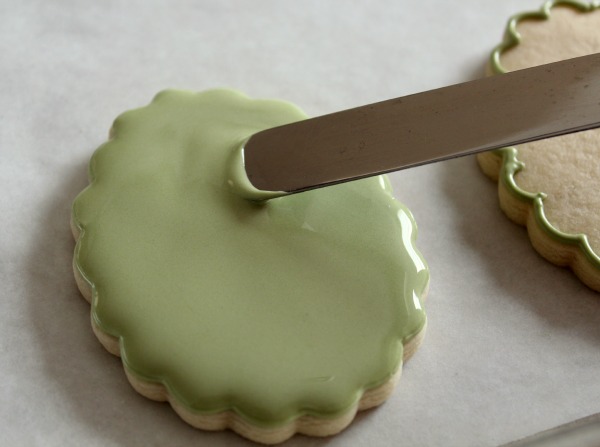 While the icing is still wet, drop in a darker shade of green and use a toothpick to create leaves.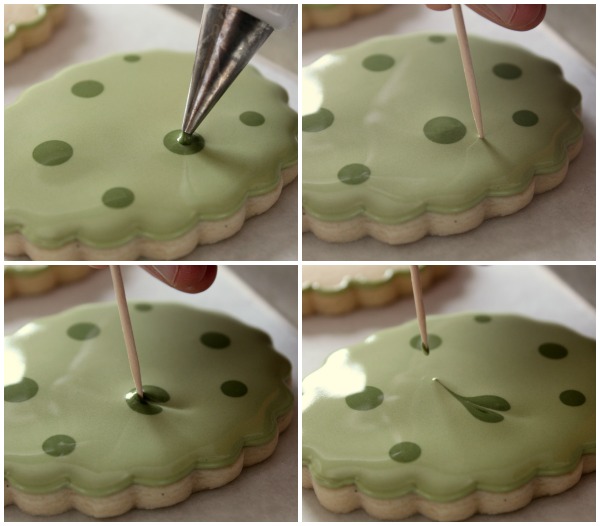 While the base cookie dries decorate the partridge with 20-second icing.  I used a needle tool rather than a toothpick to create the wing detail because of the small size of the partridge cookie.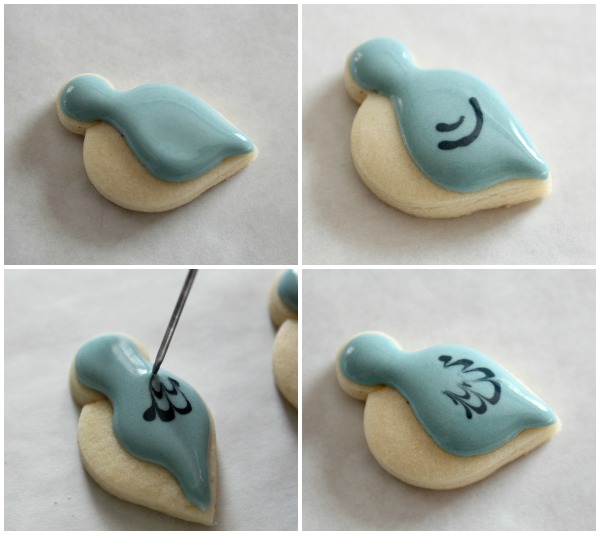 To create eyes, layer white and blue icing and used the needle tool once again, as with the wings.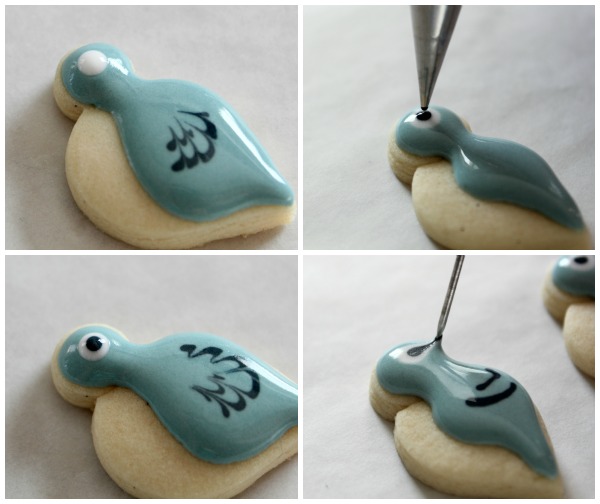 When the icing was partially dry, gently add an eye and beak using stiff icing and a very small tip.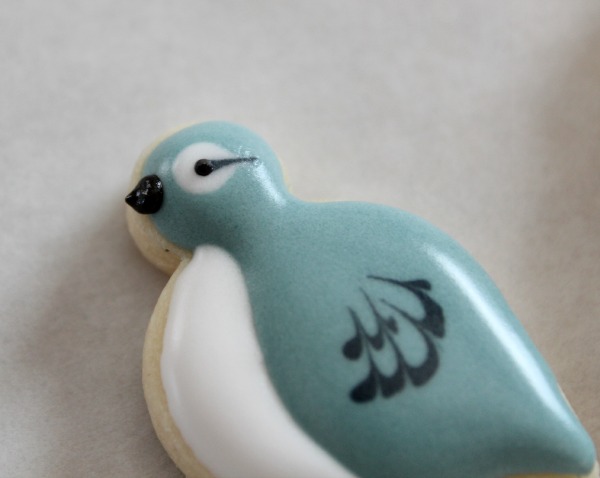 Let both cookies dry overnight, then use royal icing to attach the two.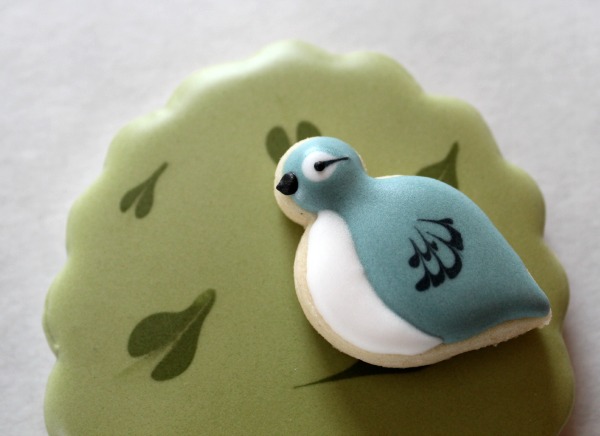 Use 20-second icing to add pears.  For teeny tiny pear leaves, a #65s or a #349/#352s works wonderfully.  I debated adding a few red berries, but in the end I decided that simple was best.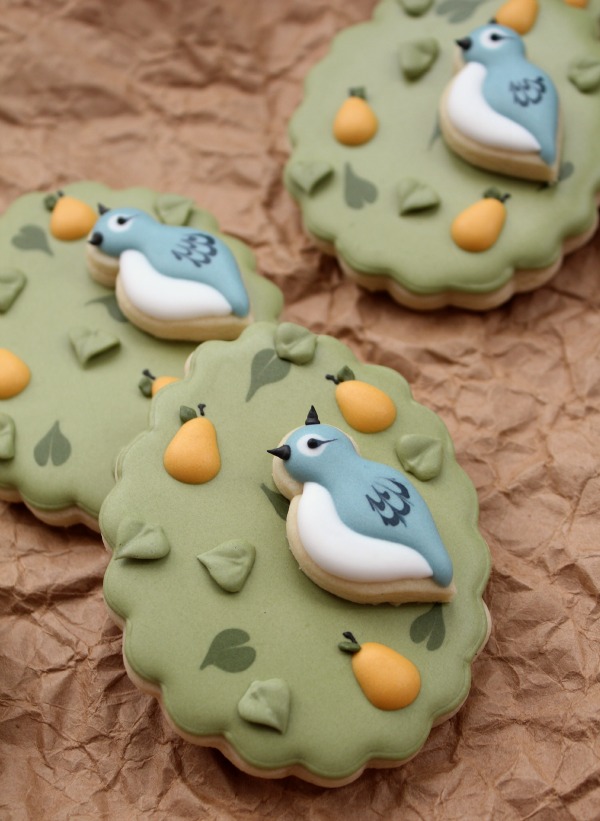 Be sure to check out the other eleven days of Christmas by following these links:
Happy holiday decorating, cookie friends!