My Favorite Shade of Blue and Tips for Coloring Royal Icing
Hi, my name is Callye, and I am a serial color mixer.
If you've ever looked closely at one of my cookie platters you will notice that most of my colors aren't "from the bottle".  I often mix colors to get a specific shade or to use up leftover icing.
I have my very own favorite shades of pink, green, and purple which can be seen on my printable color chart but I never got around to adding my favorite blue to the list.  I figured with the fourth of July on the way, it's about time.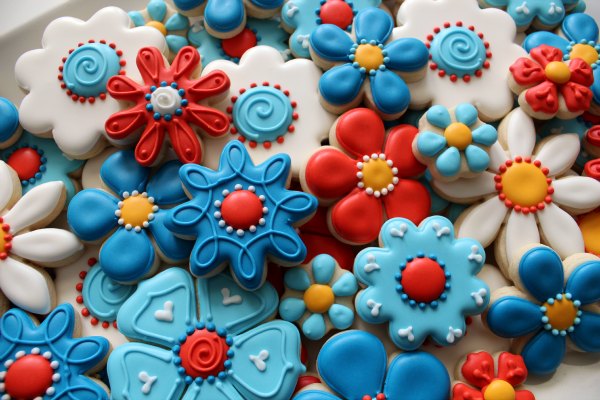 I started with about four drops of royal blue Americolor gel and two drops of sky blue, which is a 2 to 1 ratio.  The amount of icing really doesn't matter.  That only affects intensity.  If you're going for a darker shade add more, lighter, less.  After the first addition I had a nice shade of light blue, but still wasn't  quite as dark as I'd hoped.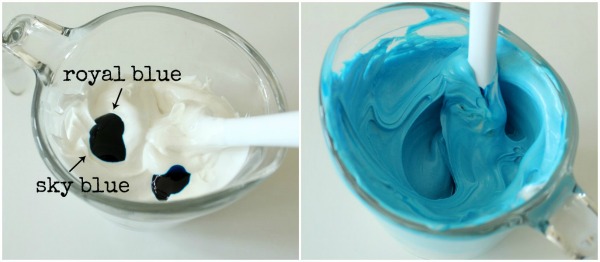 So I added more.  Again, a 2:1 ratio, four drops royal blue and 2 drops sky blue.  Close but no cigar.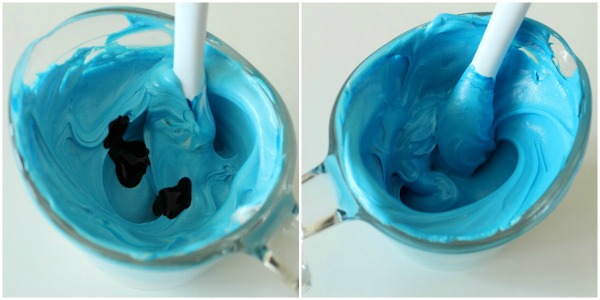 Since I was getting near the shade I had in mind, I only added 2 drops of royal blue and one drop of sky blue the last time around.  Still a 2:1 ratio, but less color.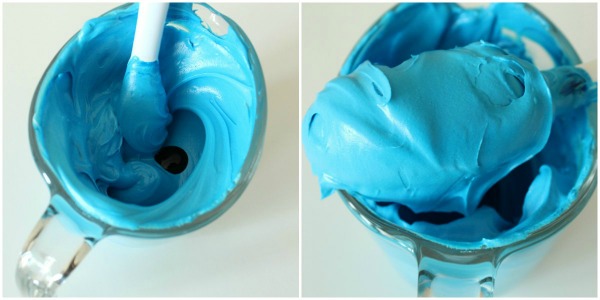 Initially, the color looks light, but after a day or two it becomes significantly darker.  When this happens we say the icing has "developed", because it has become darker.  See the difference?  This is the same combination one day later.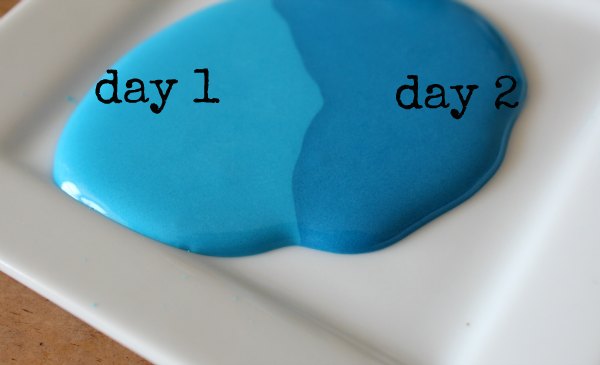 All colors develop a little, but you'll notice the most significant change in black, blues, browns, purples, pinks, reds, and oranges.
To make the lighter shade of blue I just added a bit more white icing to my dirty blue icing bowl.
Color mixing gets easier with practice.  Remember to keep it simple.  Here are a few helpful resources to guide you:
Remember, when it comes to color keep it as simple as you can.  Over-thinking it will ruin the decorating experience.  Most mistakes can be fixed by adding a little black, white, or a contrasting color.  And remember…worst case scenario you can always use mess-ups as a base for black.
Don't forget to write this on your color chart!  I hope everyone is well into their fourth of July cookie plans.
Have a happy Friday!