Patriotic Cookies With Sprinkles
This isn't at all a new idea.  I've been meaning to add sprinkles to my cookie dough since Naomi made funfetti sandwich cookies with vanilla frosting, but I never got around to it.  Then, not to long ago Maria and Josh made their version in red, white, and blue.  I knew then that the time had come.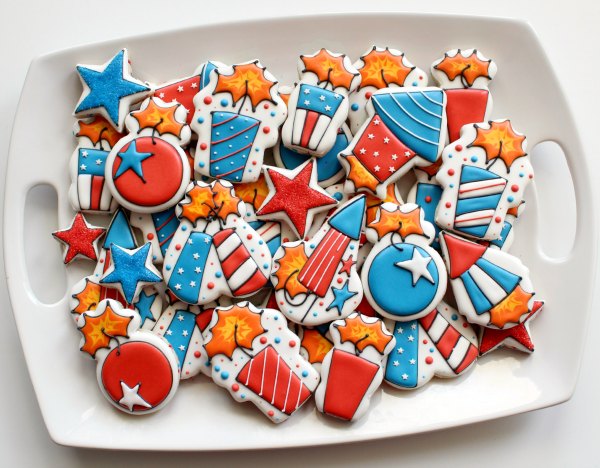 Its funny how much excitement sprinkles add.  I started with my basic cookie dough then added half of a cup of red, white, and blue jimmies.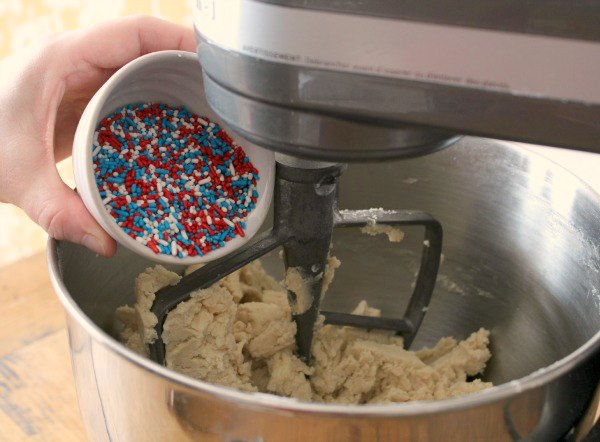 After a short mix, I had a bowlful of pretty, patriotic dough.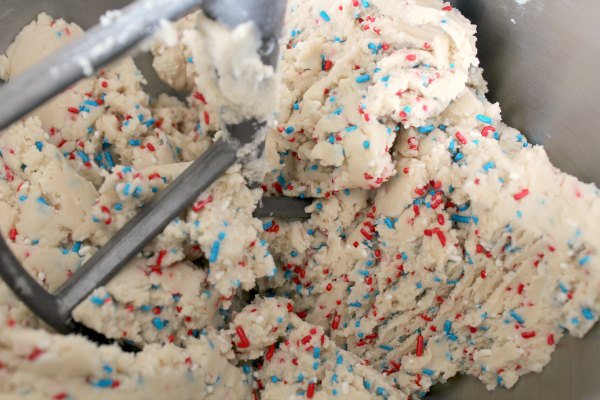 In fact, it was so pretty, I could not stop taking pictures of it!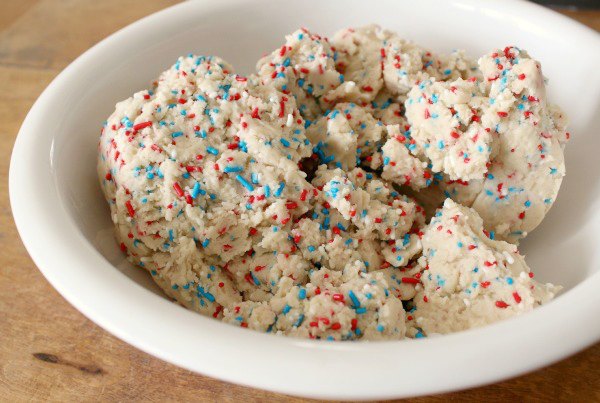 I rolled and cut as usual…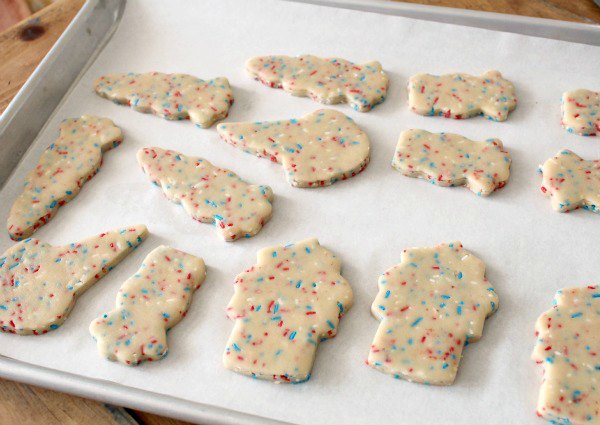 And they baked up perfectly.  I did give them about a minute more in the oven, though.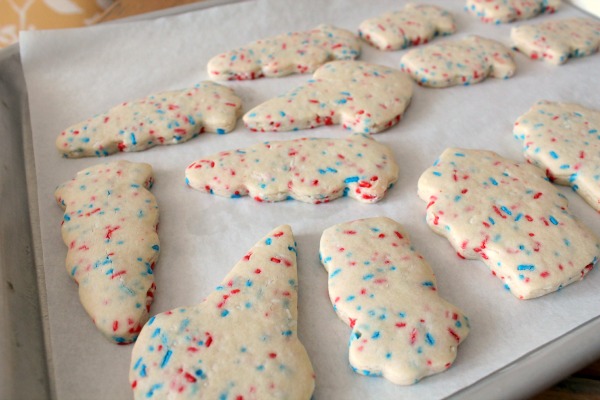 My kiddos see cookies every day and don't even blink, but they were begging for these.  See what I mean about sprinkles?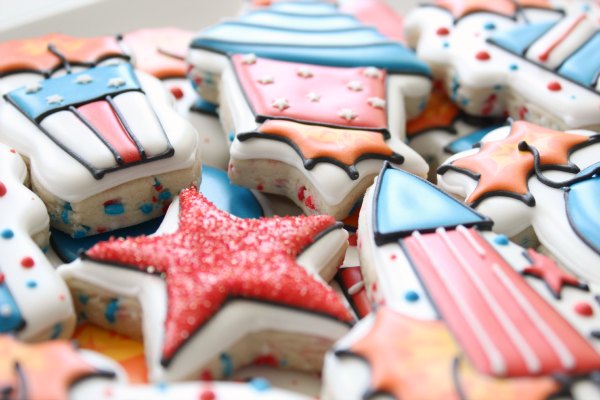 So simple, but so much fun!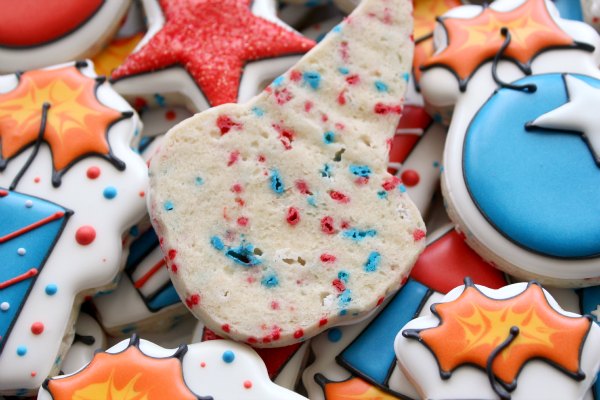 I cannot wait to try this again.  I'm seeing Easter cookies with a pretty spring colored jimmies.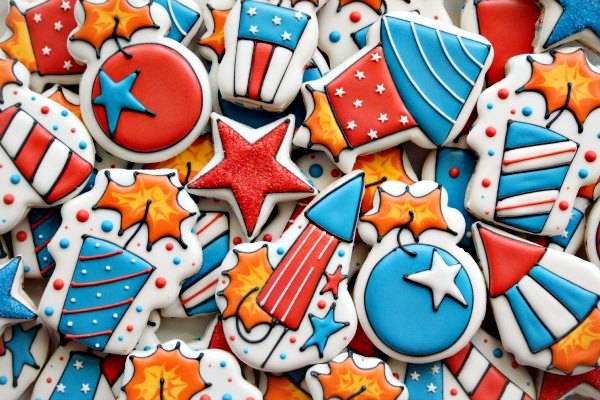 Try it today.  You'll thank me.  I hope everyone is having a great weekend…my thoughts and prayers go out to those of you in Maryland and Virginia affected by last night's storm. Next on my to do list, Funfetti Cake Batter Cookies by Cookin' Cowgirl.
Happy baking!