Shark Mouth Cookies
Call me a nerd, but these cookies give me a chuckle.  Believe it or not, they were inspired by kid's clothing.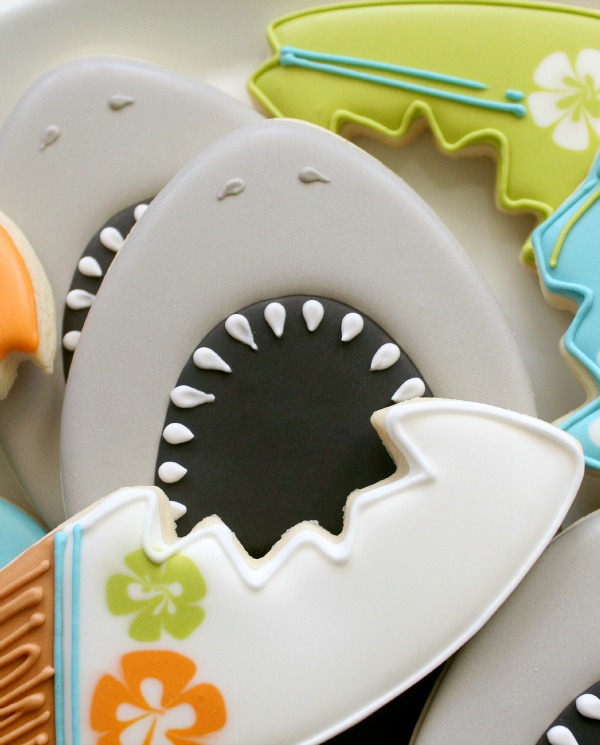 Not only is he cute…this camera-shy little boy is great cookie inspiration.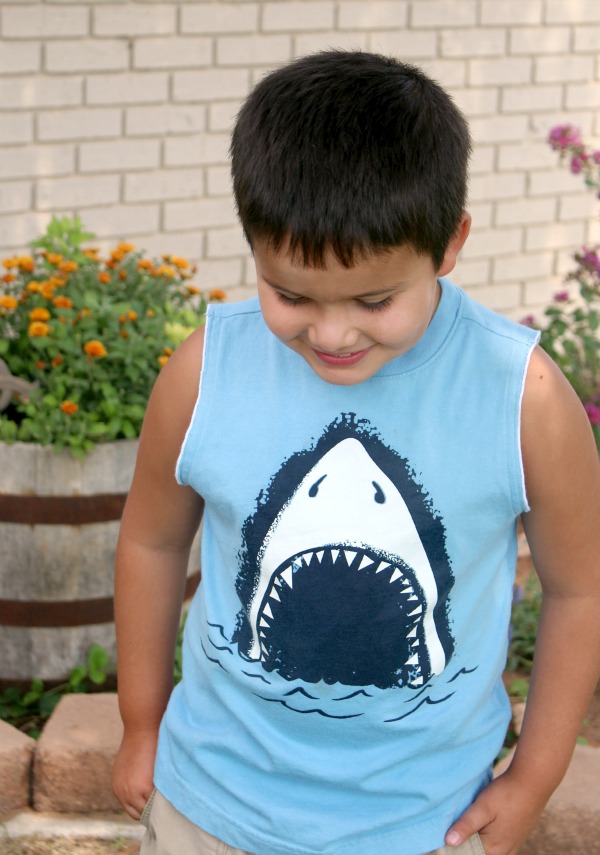 To make shark mouth cookies gently squish a simple egg cutter to create a slightly pointier tip.  A larger cutter is best because it's still a good size with an inch or so trimmed off the base.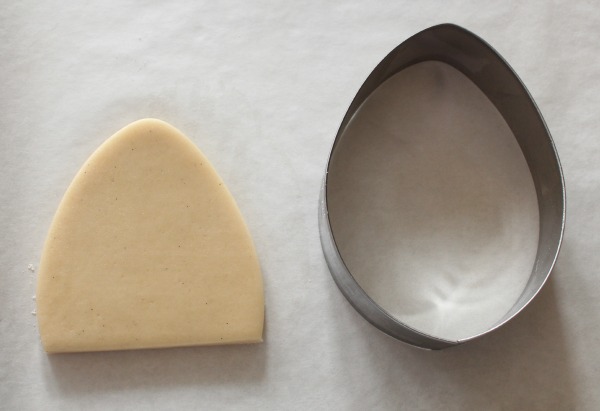 To decorate these cookies you will need:
Before decorating I traced around a small paper template with a fine-tipped marker to make uniform mouths.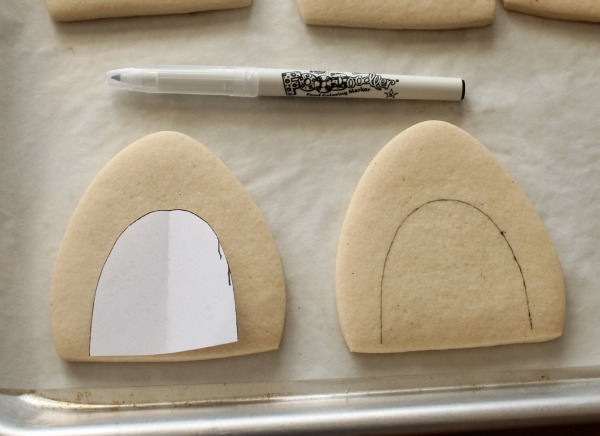 To begin outline and fill the top section of the cookie with gray icing.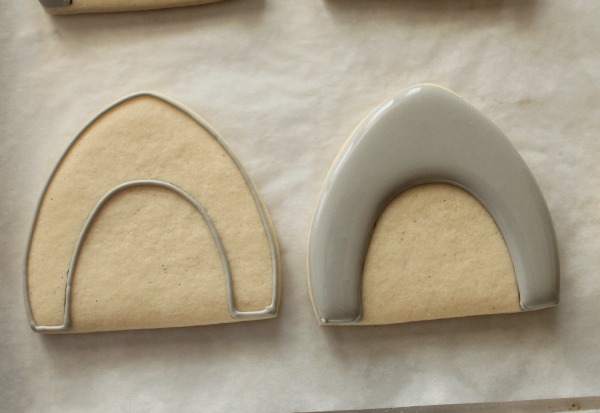 Let the gray set for a bit, then fill the mouth with gray 20-second icing.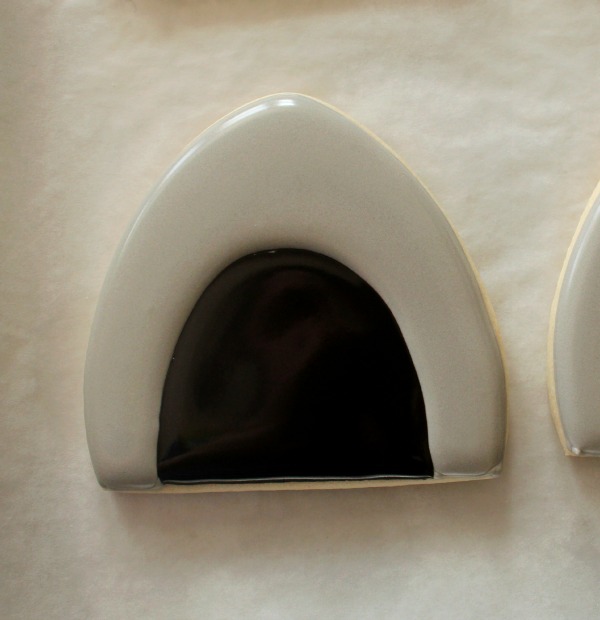 When the base is dry add teeth and nostrils. To make sharp pointy teeth make a small dot on the line where the two colors meet and drag the tip down through the icing while releasing pressure.  I used a #2 tip for teeth and #1.5 for nostrils.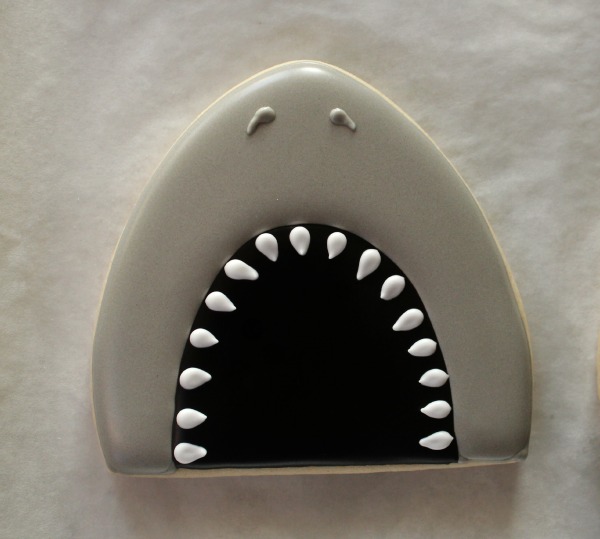 To make bitten shorts and surfboards use a scalloped-type cutter to take a "bite" out of the cookie before baking.  For a more in-depth tutorial, check out how to make bitten surfboard cookies from Not Your Momma's Cookie.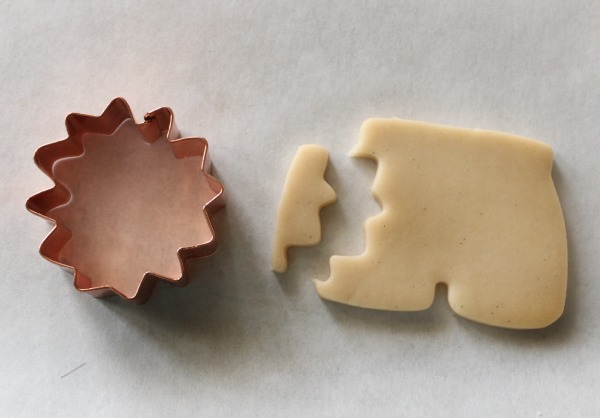 These silly cookies are giggle-worthy and easy to make.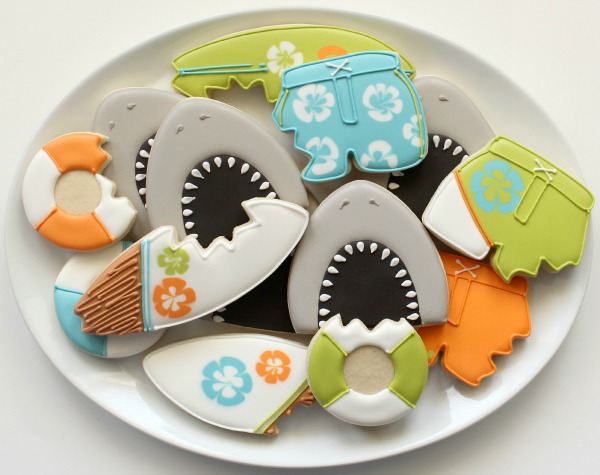 For more helpful tips be sure to check out these links: