Shark Fin Cookies
Note to self: If you make a bunch of dinosaur cookies to get ahead for your son's birthday, he will inevitably decide (one day before the party) to change his theme.
That's where easy shark fin cookies come into play.  These cookies are so simple, you can probably start one day before the party and finish with time to spare.
I complicated things by adding a few more designs, but that's another issue.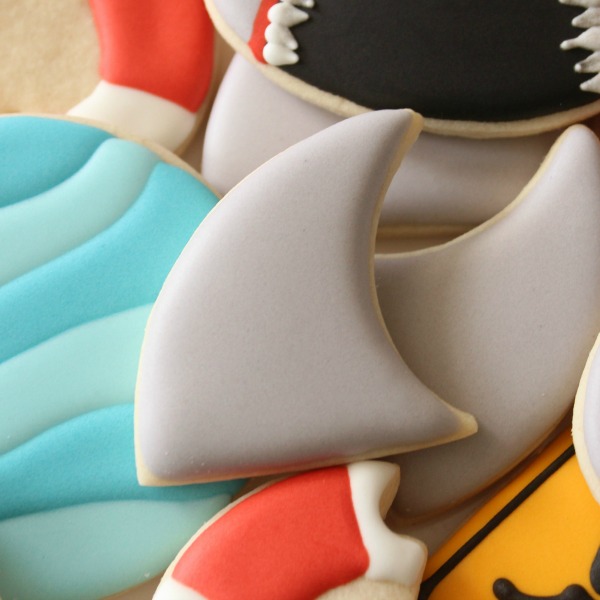 Shark fin cookies are as easy as cutting a moon cookie in half.  If you don't have a moon you could also use a circle cut into quarters.
Easy breezy, right?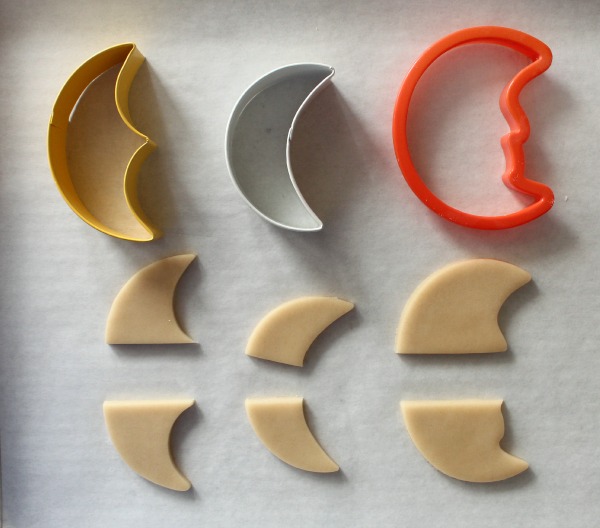 Once the cookies are baked it's time to decorate.  All you need is:
Outline the cookie, and partially fill with gray icing.  Then use an offset spatula to spread the icing evenly over the surface.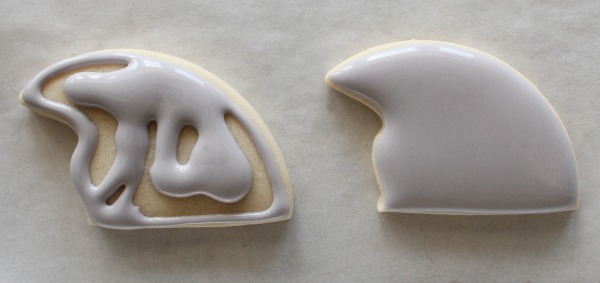 Like I said, this is about as easy as cookie decorating gets.  Meanwhile, send the ill-fated dinosaur cookies to school and everyone wins!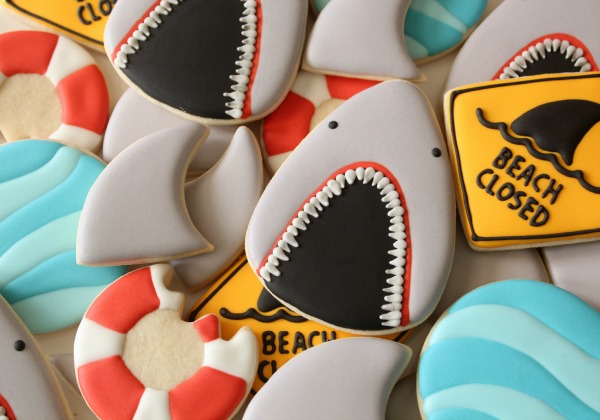 Shark fin cookies are great for decorating cakes and cupcakes, or if you're into complicating things and want to make a set (like me), check out these links for more great ideas: