Twenty Shark Cookie Ideas for Shark Week
In my house, after Christmas, Halloween, and birthdays, Shark Week is probably the most anticipated non-holiday event of the year.
If you're looking at a busy week of shark watching like me, what better way to celebrate than with a few fun and frightening (only a little) decorated cookies?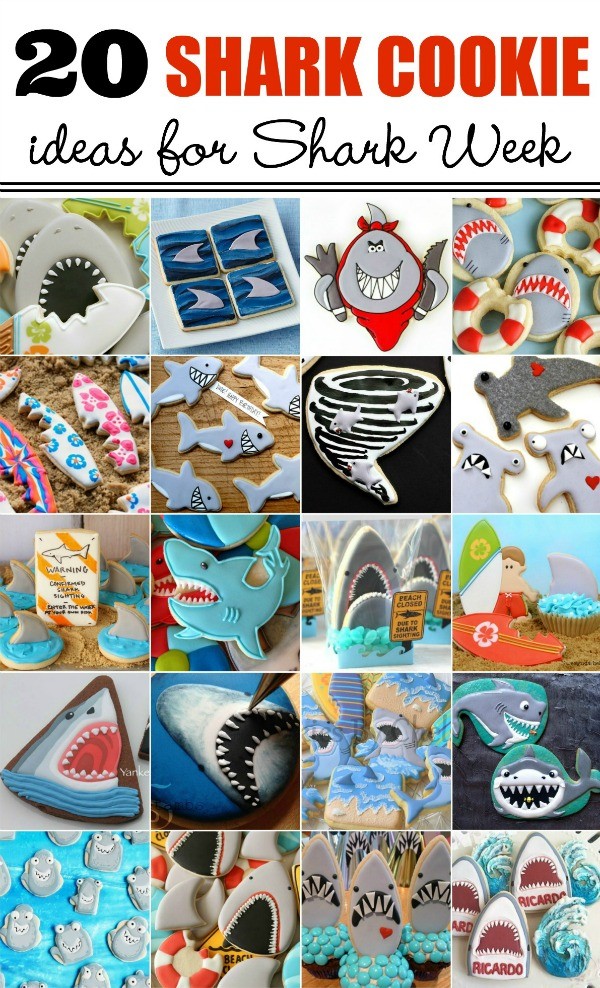 Here are twenty of my very favorite shark cookies, you know, because it's impossible to pick just one.  Enjoy!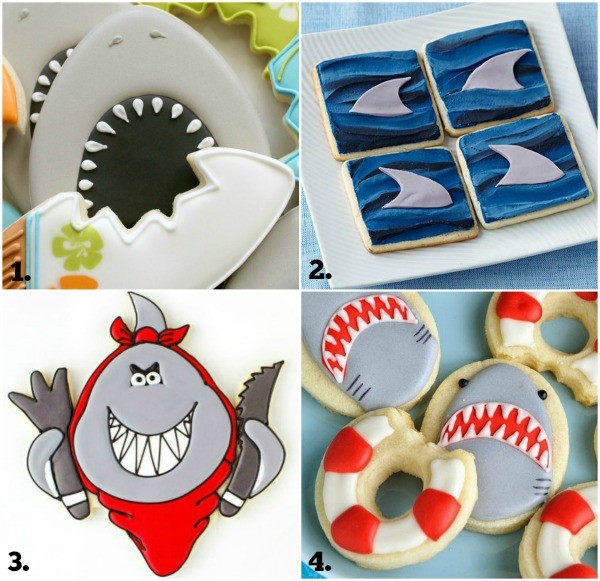 1. Simple Shark Mouth Cookies
2. Shark Fin Cookies via Wilton
3. Silly Shark and Seal Cookies via The Bearfoot Baker
4. Shark Week Cookies via Haniela's
5. Bitten Surfboard Cookies via Not Your Momma's Cookie
6. Smiling Shark Cookies via Sweet Dani B
7. Shark Week Sharknado Cookies with Not Your Momma's Cookie
8. Hammerhead Shark Cookies via Sweet DaniB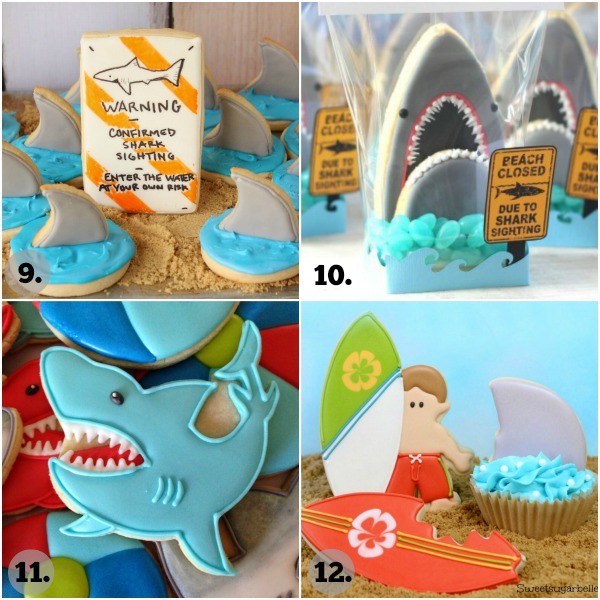 9. 3-D Shark Fin Cookie via Munchkin Munchies
10. 3-D Shark Cookies via Montreal Confections
11. Colorful Shark Attack Cookies via Oh, Sugar Events
12. Shark Fin Cupcake Toppers via I Heart Naptime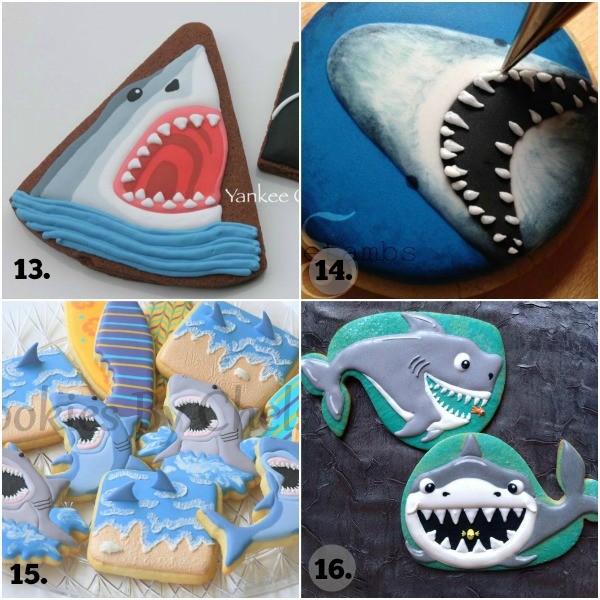 13. Shark Cookie with a Candy Corn Cutter via Yankee Girl Yummies
14. "Jaws" Cookies via Sweet Ambs
15. Shark Attack Cookies via Cookies by Chelsea
16. Silly Shark Cookies via The Cookie Monger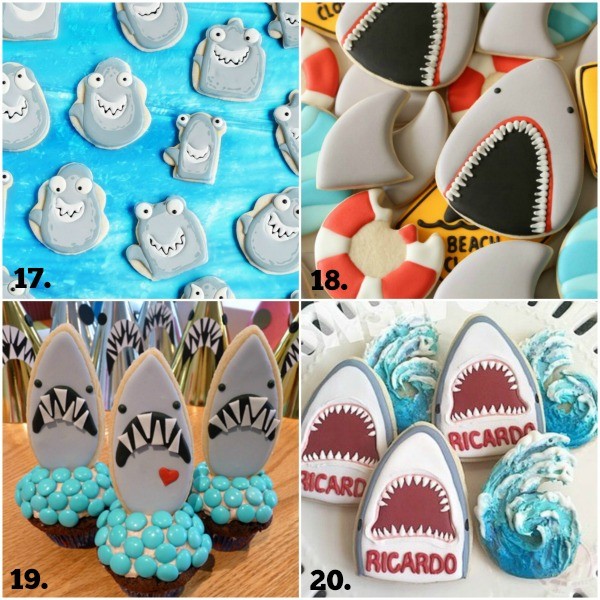 17. So Sharky-Shark Week Cookies via The Bearfoot Baker
19. "Jaws" Cookie Cupcake Topper via Sweet Dani B
20. Sharks and Waves Cookies via Greeks -N- Sweets
I've just gotta say, at this point I think I'm more excited about shark cookies than Shark Week!  So many fun ideas!
For even more shark-themed cookies be sure to check out my Shark Cookie board on Pinterest.