How to Make Mermaid Tail Cookies in Four Easy Steps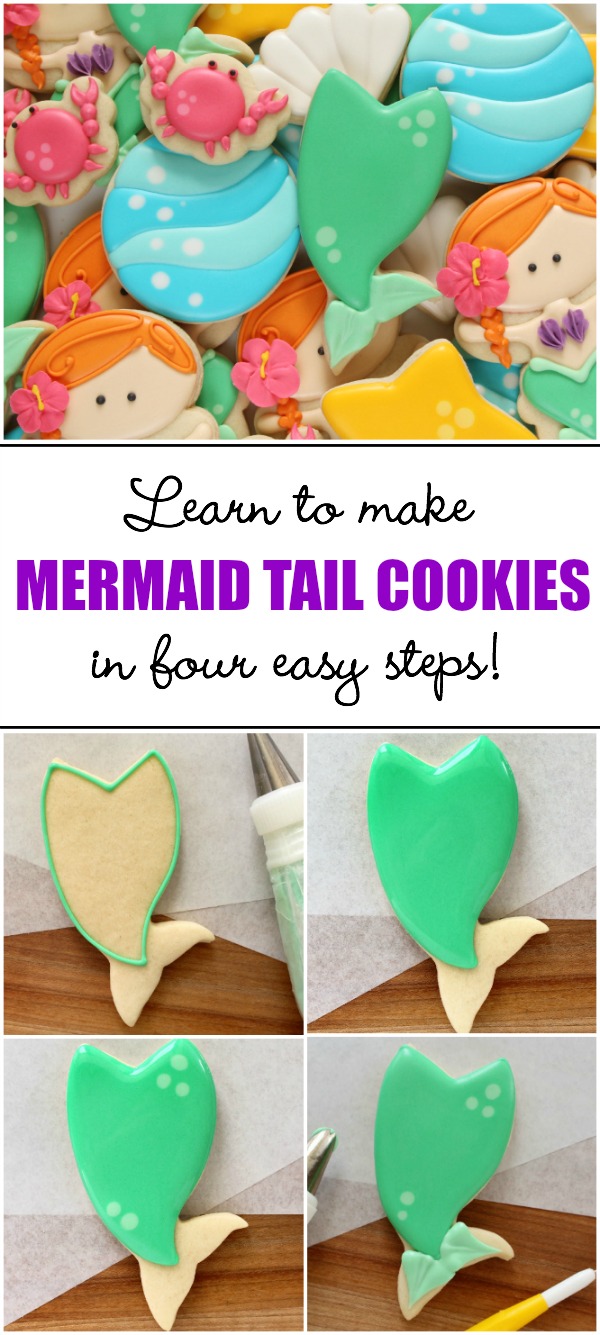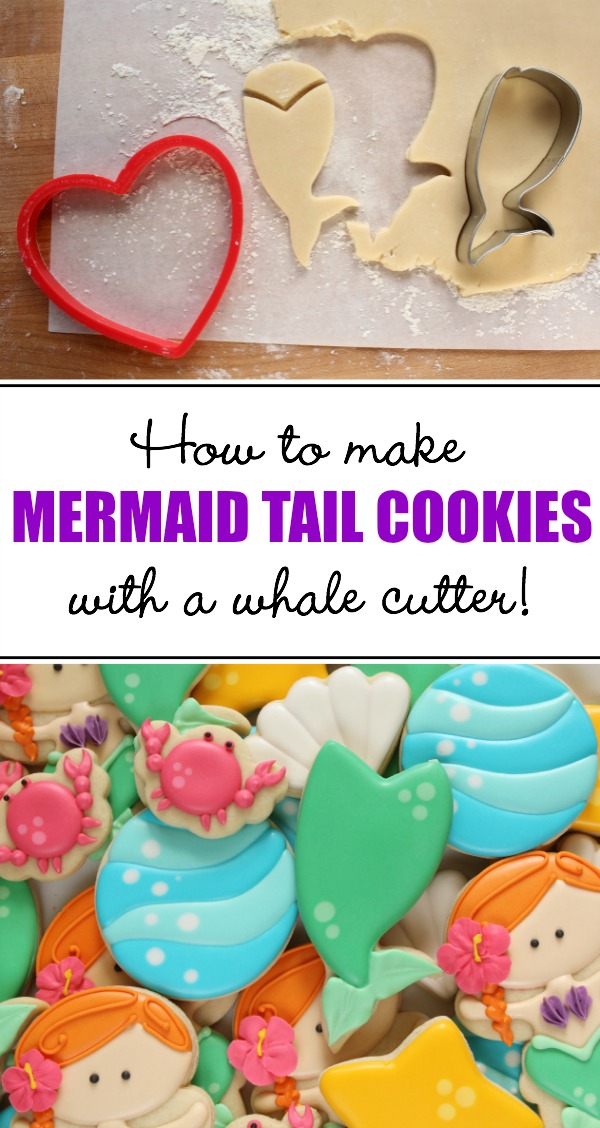 There are very few mythical creatures as beloved as the mermaid. From lonely, sea weary sailors, to carefree little girls, mermaids have captured the imagination of people worldwide.
In my experience, decorated mermaid cookies can range from difficult to downright stressful, so if you're on the lookout for an easy mermaid cookie idea that even a beginner can manage, this project is for you.
Mermaid tail cookies are perfect for new and experienced decorators alike!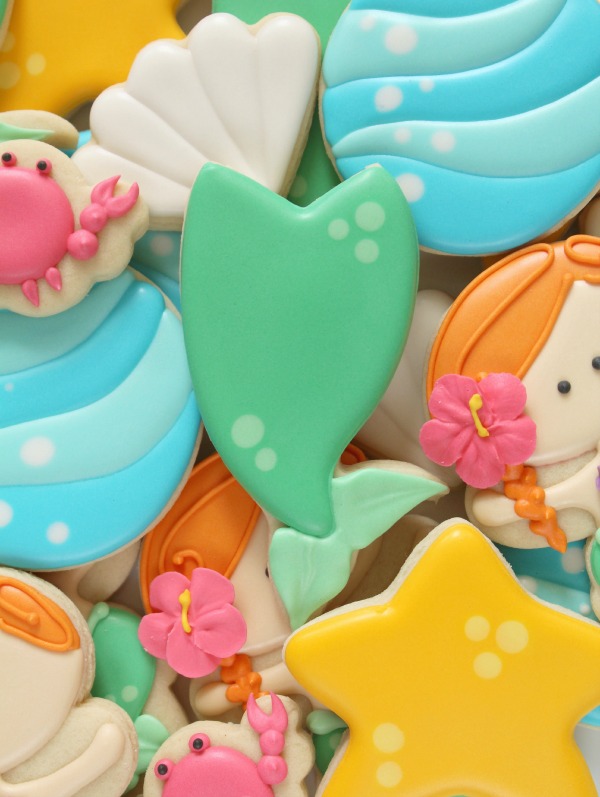 I don't own an actual mermaid tail cookie cutter, so I had to get creative. A whale cutter trimmed with a heart was perfect for the job.
If you don't have this cutter, use a similar cutter (almost any whale or fish cutter will do), or pick one up here.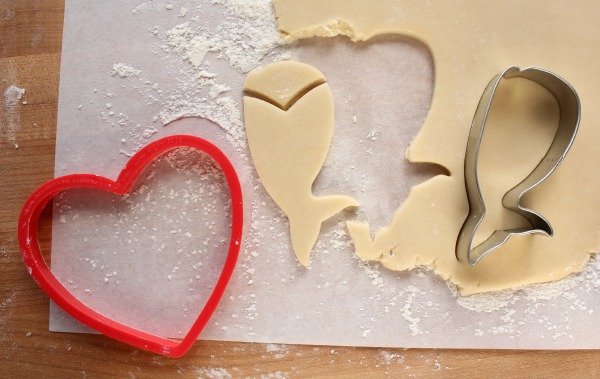 To make these cookies you will need:
Mermaid green piping and flood icing (teal+electric green+sky blue)
Light mermaid green piping and flood icing
Begin by outlining and flooding cookie with a #2 tip as pictured below.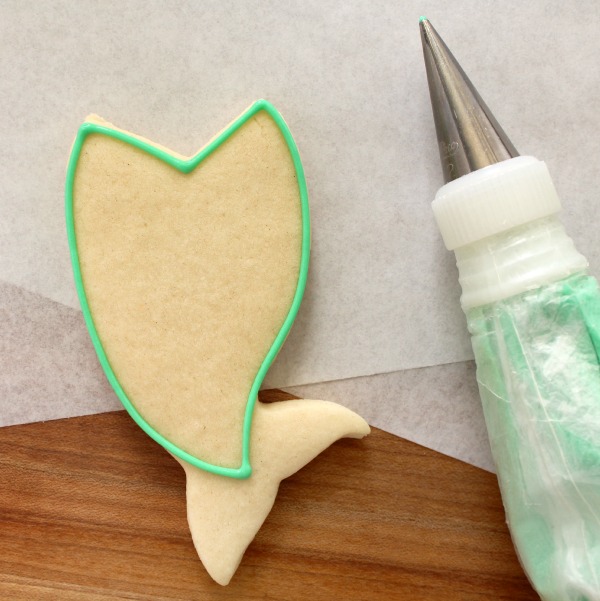 Fill the outline and use an offset spatula to gently smooth the icing over the lines.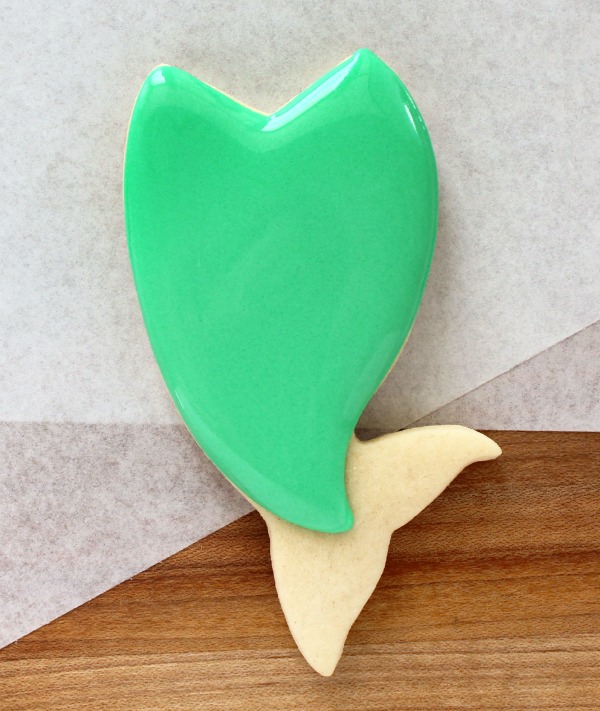 Immediately drop a few dots of lighter icing into the darker green to represent scales.
You can also use the wet on wet technique to create "scales".  To learn more, check out this post.
Finish up by using a #67 tip to add fins.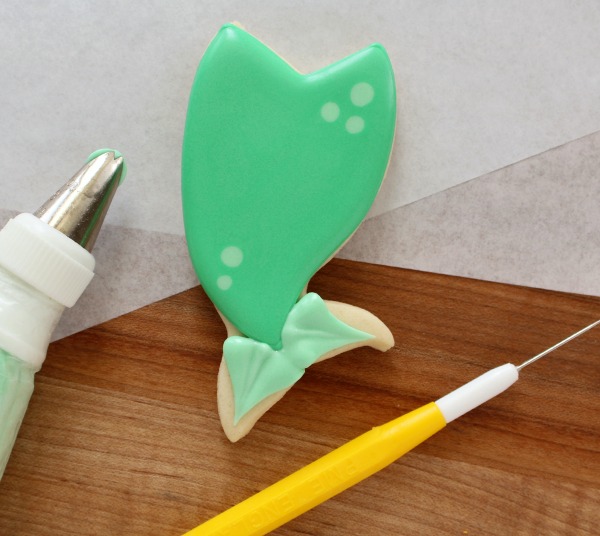 If you're not comfortable with leaf tips (or prefer a different look), don't be afraid to take another approach. For this example, I used 20-second icing to cover the base of the fin, then piped a simple swirl detail with a #2 tip.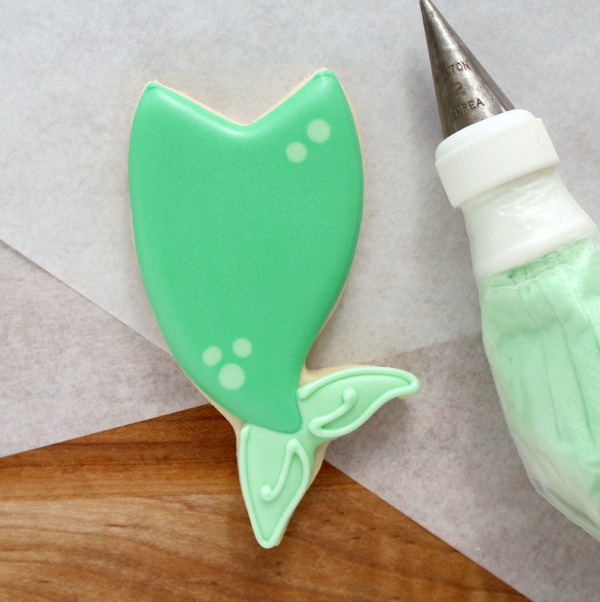 One of my favorite things about cookie decorating is that you can take almost any idea and change it up to make it completely yours.
I mixed my mermaid tails with other fun, colorful cookie designs, but you could also use them as adorable mermaid tail cookie cupcake toppers.  The possibilities are endless!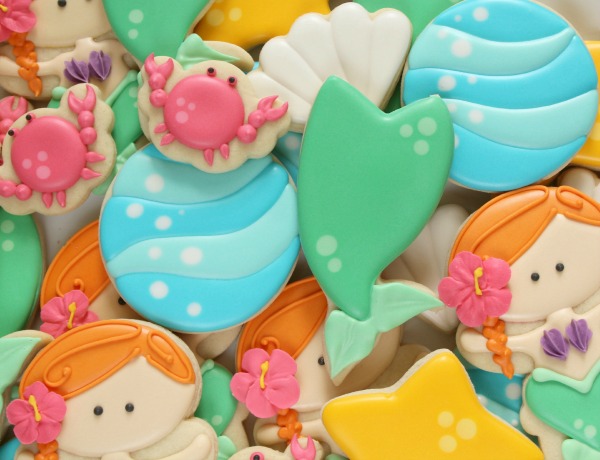 For more mermaid cookie inspiration, check out the following links: