Rainbow Funfetti Cutout Cookie Recipe
If you haven't noticed by now by now, I LOVE color. Even when I try to keep things under control, my simple four color palettes often become eight…or more. Apparently this also applies to cookie dough.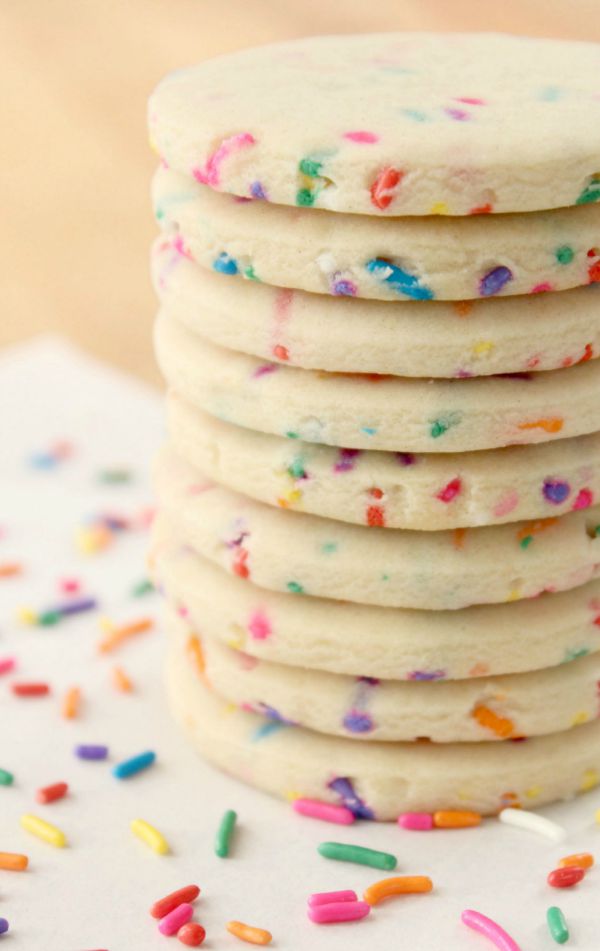 When I came across these rainbow sprinkles in Target's dollar bin, I knew what I had to do.
Rainbow funfetti cutout cookies.  It's a beautiful thing.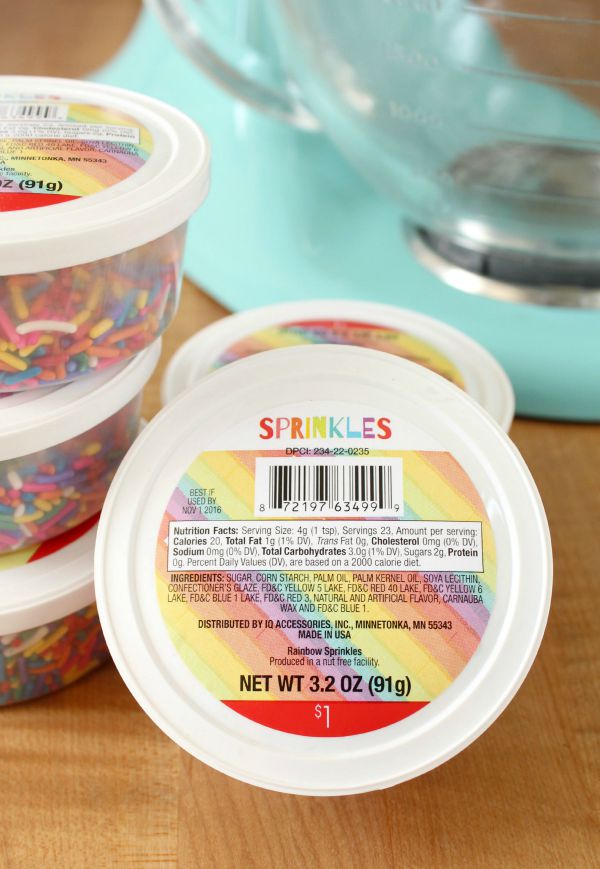 This isn't really a new recipe, just my basic sugar cookie recipe with sprinkles added. And since it's been awhile since I've talked cookie dough, I broke down the steps to make things a little easier. You can find the printable recipe at the end of this post.
Begin by creaming together the butter and confectioner's sugar until the mixture is smooth.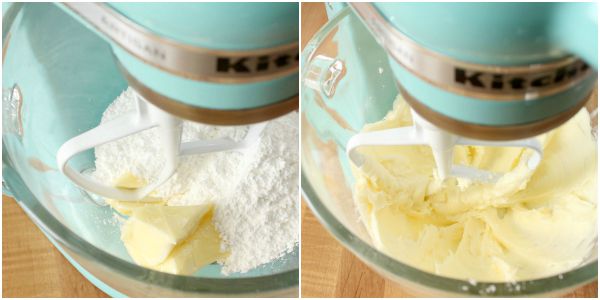 Next, add the egg and flavoring (I like to use vanilla with a touch of almond) and mix until well incorporated. Just a little FYI, it's important to use an egg that has been allowed to come to room temperature so everything combines a little more easily.
Sift together the dry ingredients and add them to the wet mixture. If you're smart and want to avoid a mess, add them a cup at a time. Otherwise you'll be wearing a fine dusting of flour like I usually am.  Either way right?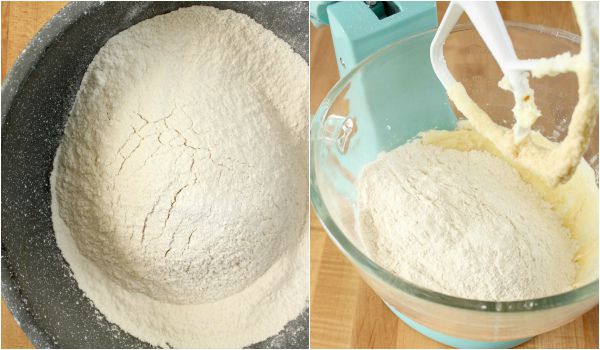 Sometimes, depending on your climate  (and a few other variables) you may have to add more or less flour.  My advice is to start with the amount recommended, and work up from there. When the dough comes together it should be soft but not sticky.
This is where things get fun.  Add the sprinkles and mix until they're spread throughout the dough. Do not over mix.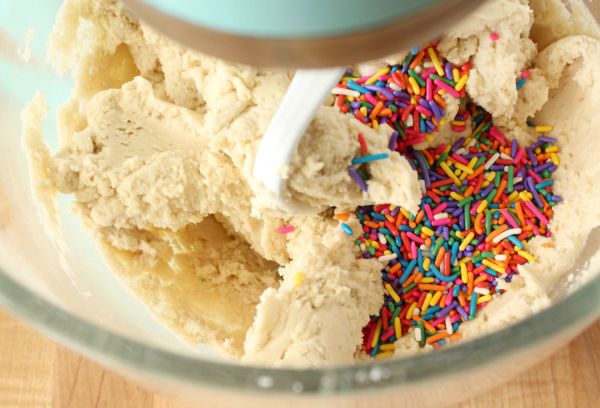 Isn't it pretty?  It's funny how sprinkles make almost anything better.
Give the dough a few minutes to rest (it will firm up a bit after mixing) then roll to about 1/4-inch thick on parchment paper that's been lightly dusted with flour. Cut into the shapes of your choice.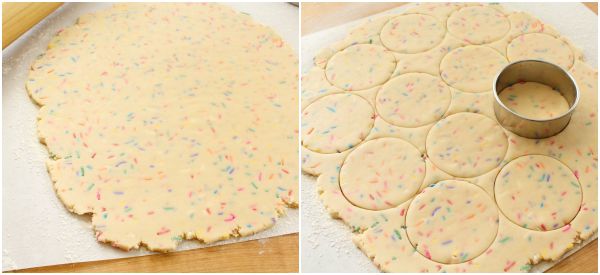 Place the cookies approximately an inch apart on a cookie sheet that's been lined with parchment paper and bake for about eight minutes at 400 degrees.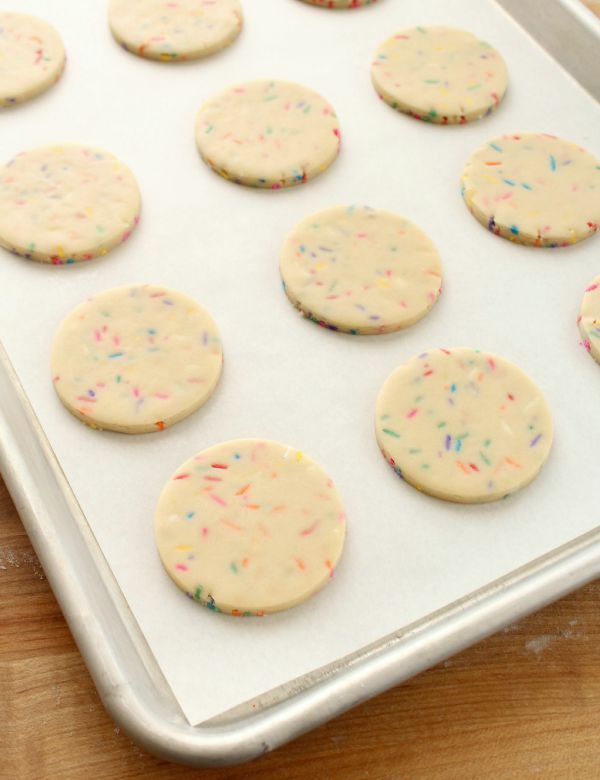 Remove them from the oven and wait until they are cool before moving them.  See?  Even the bottoms are pretty!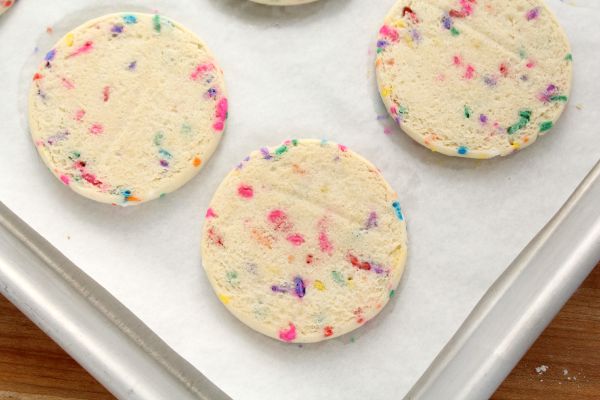 Rainbow funfetti cookies are beautiful straight out of the oven, but they are also great for decorating!  The only thing prettier than a decorated sugar cookie is a decorated rainbow cookie…or is it a rainbow decorated cookie?  Whatever, right?
Oh, and if you're not near a Target (or if they're out) you can find a great selection of sprinkles here.
Rainbow Funfetti Cut-out Cookies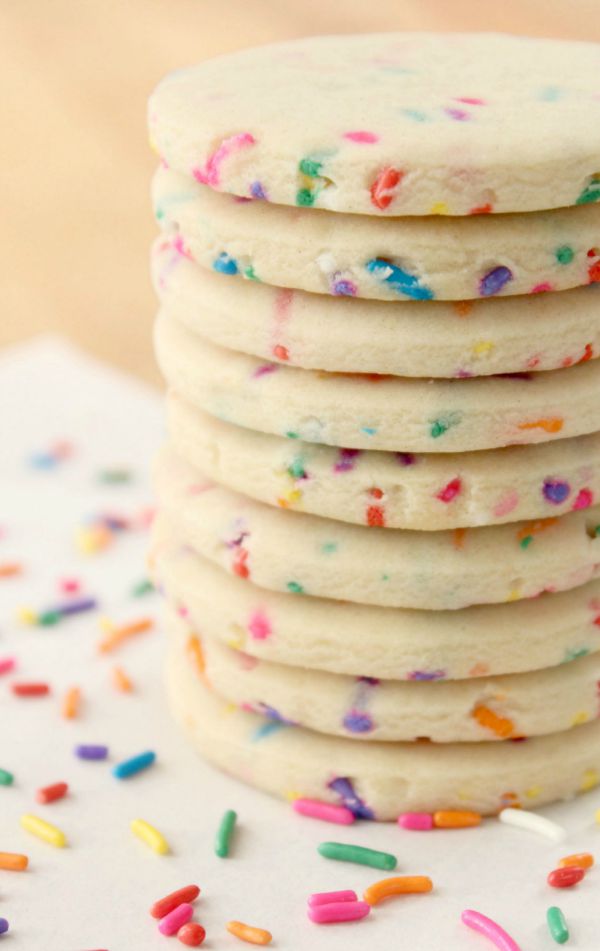 Ingredients
1 c (two sticks) unsalted butter, softened
1 1/2 c confectioner's (powdered) sugar
1 egg
1 1/2 tsp vanilla extract
1/2 tsp of almond extract
2 3/4 c all-purpose flour
2 tsp baking power
1 tsp salt
1/2 c rainbow jimmies (or non-pariels)
Instructions
Preheat oven to 400 degrees.
Cream together the butter and sugar and whip until light and fluffy.
Add the egg and extracts and mix until well combined.
Sift together the flour, salt, and baking powder then add to the wet mixture one cup at a time until the dry ingredients are completely incorporated.
Add sprinkles and mix until just combined.
Divide the dough into evenly sized pieces and roll out on lightly floured parchment paper to a thickness of 1/4 inch.
Place on parchment lined baking sheets and bake for 7-9 minutes until done.
Notes
*Butter and margarine are not the same thing. For best results, use unsalted butter. If you do not have unsalted butter, you can use salted butter and omit the salt, but unsalted butter is recommended.
*This recipe does not require chilling. In my experience, chilling results in a dough that is tough and more difficult to work with.
*You can easily change the flavor of these cookies by using different extracts. As long as the total amount of liquid is equal to 2 to 3 teaspoons, you can add any combination of flavors that you like.
*This dough should be soft but not sticky. Many variables, including location and climate can affect the final product. I recommend starting with the least amount of flour recommended and add more as nessecary.
*Ovens can vary greatly. I bake my cookies for about seven or eight minutes, but the baking time can be more or less, depending your oven. For more consistent results, I recommend investing in an oven thermometer so that you can accurately measure baking temperatures.
https://www.sweetsugarbelle.com/2015/07/rainbow-funfetti-cutout-cookie-recipe/
Copyright © 2012 SweetSugarBelle.com
Make these soon, you'll be glad you did!
For more cut out cookie recipes, follow my Cutout Cookie Recipe Board on Pinterest, or check out the links below: