Simple Shark Cookies
Working with what you have…it's a simple notion, but not always easy for a person like me.  Often, when I have a idea I'm not satisfied until I've recreated exactly what I see in my head.
In a perfect world I wouldn't live eighty miles from everything I need.  But since I do, I've had to learn to be creative with my available materials and supplies.  Which brings me to these sharks.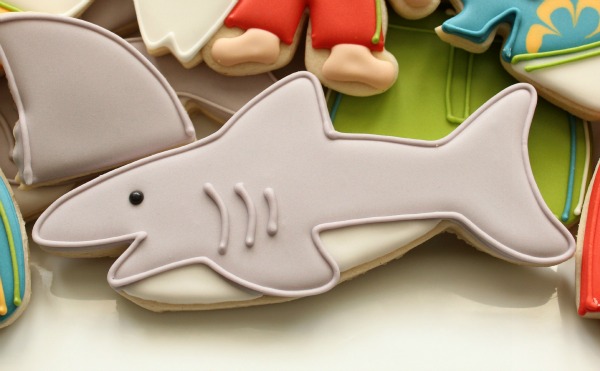 Can you believe that the girl who owns thousands of cutters has only one shark cookie cutter?  True story.  This is the one from the Wilton Animal Pals set.
It works but I don't love the fact that it doesn't have a bottom fin.  Instead of hand cutting, piecing, or paying shipping on a single cutter, I decided to make it work.
I sometimes have to remind myself  that special cutters aren't a requirement for exceptional cookies.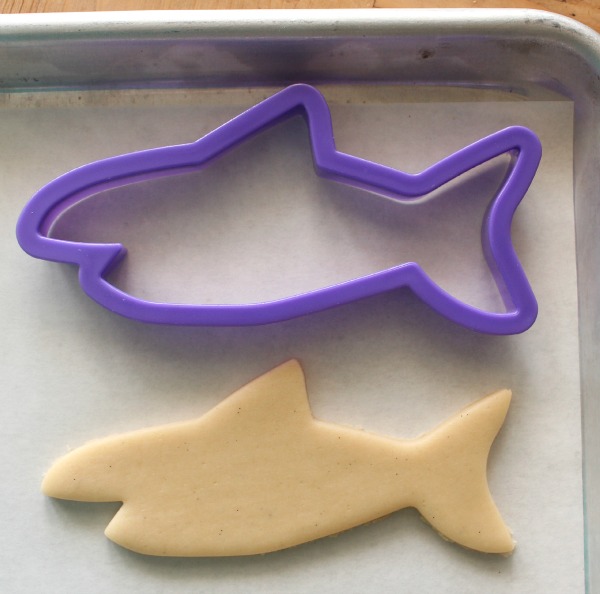 Before baking I used the cutter to mark a fin on the unbaked cookie.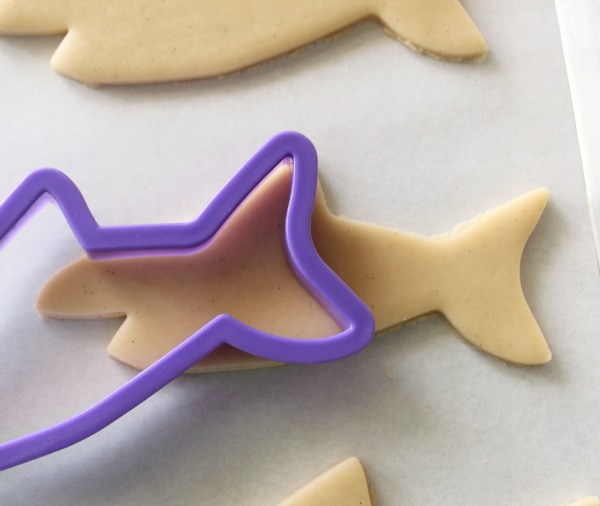 You can still see the design after baking.  This technique is great for people without a projector because it takes the guesswork out of piping.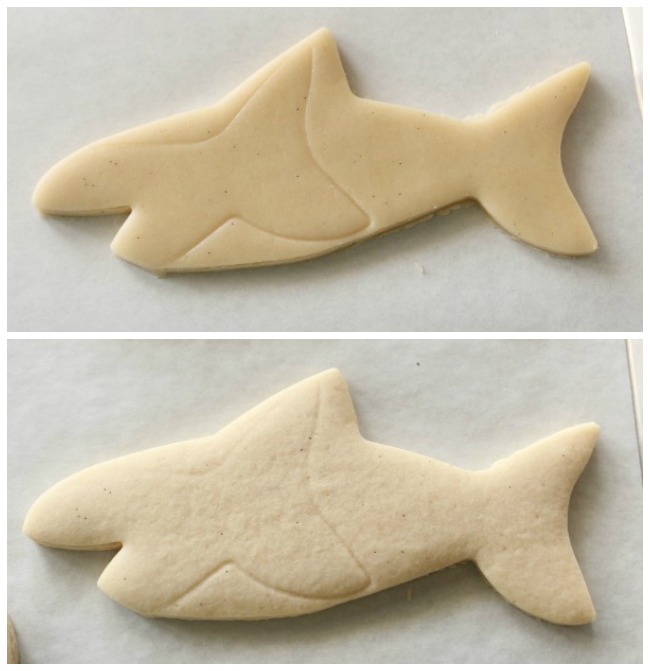 Now you're ready to decorate.  To make this cookie you will need:
Use gray piping icing with a #2 tip to outline the cookie as shown below.
Use white 20-second icing to fill the belly area.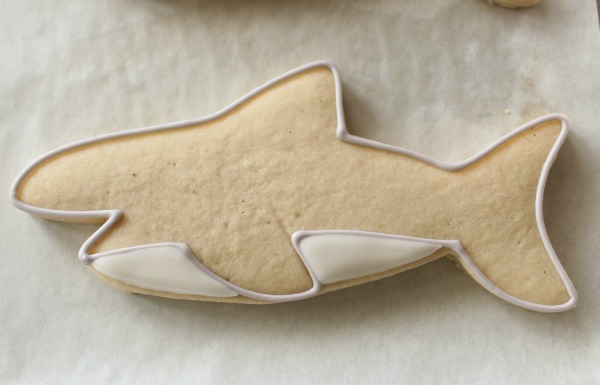 Flood the top portion of the shark and use tweezers to carefully add an eye.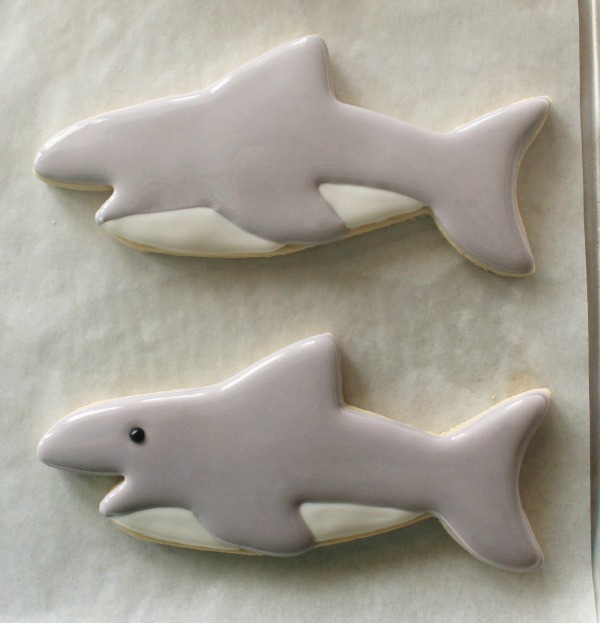 Add gills and pipe around the gray area to finish up.  Let dry for 8-10 hours or overnight.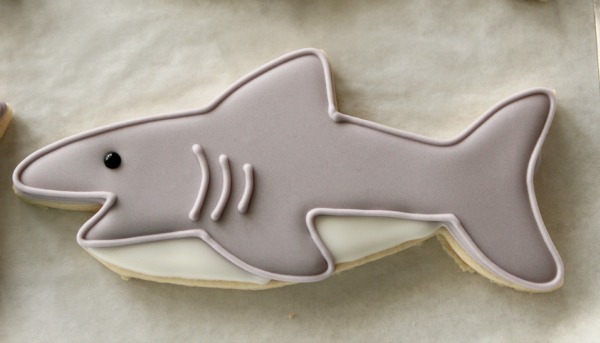 With a little creativity, you can transform even the simplest cutter into something a little more personalized and unique.  Color and other  cookie designs add even more visual appeal.  I used tutorials from some of my favorite cookie decorators to round out this set.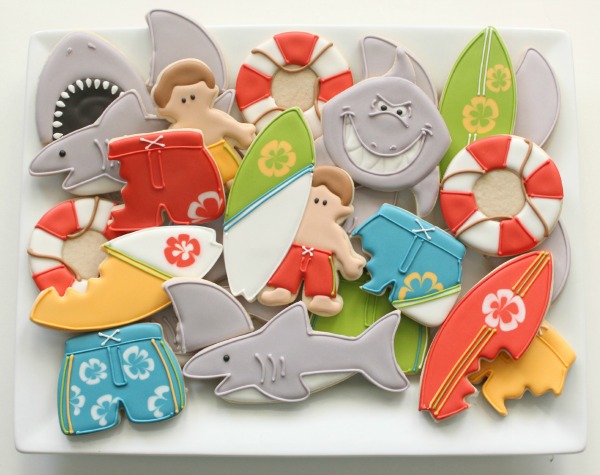 Here are some of my favorites!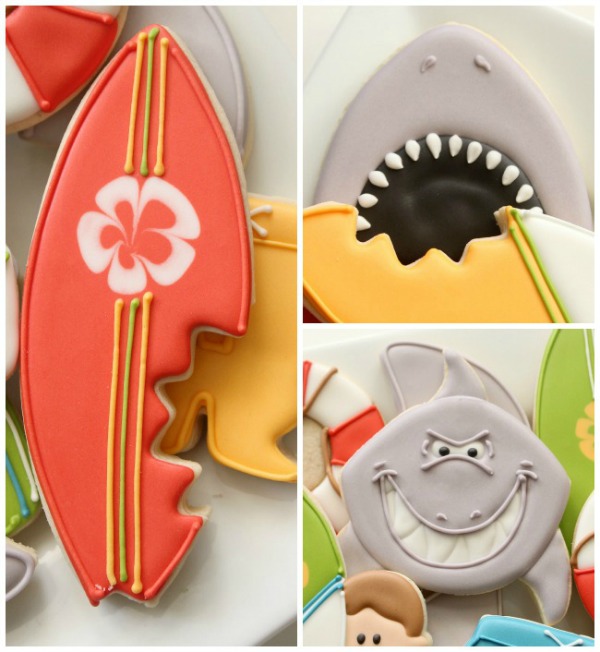 Be sure to hop on over to I Heart Naptime and learn how to make simple shark fin cupcake toppers to round out the theme.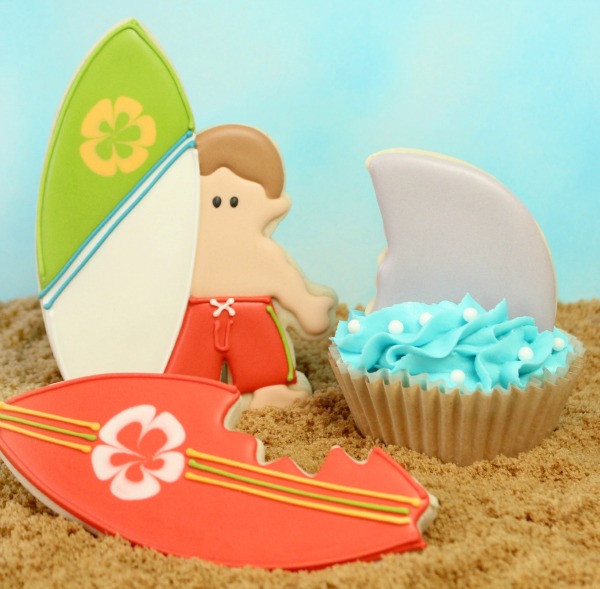 For more tips on making cookies like these, check out the following links: