Chocolate Covered Strawberry Cookies
Not only are chocolate-covered strawberries one of my favorite treats, I also love making the cookie version.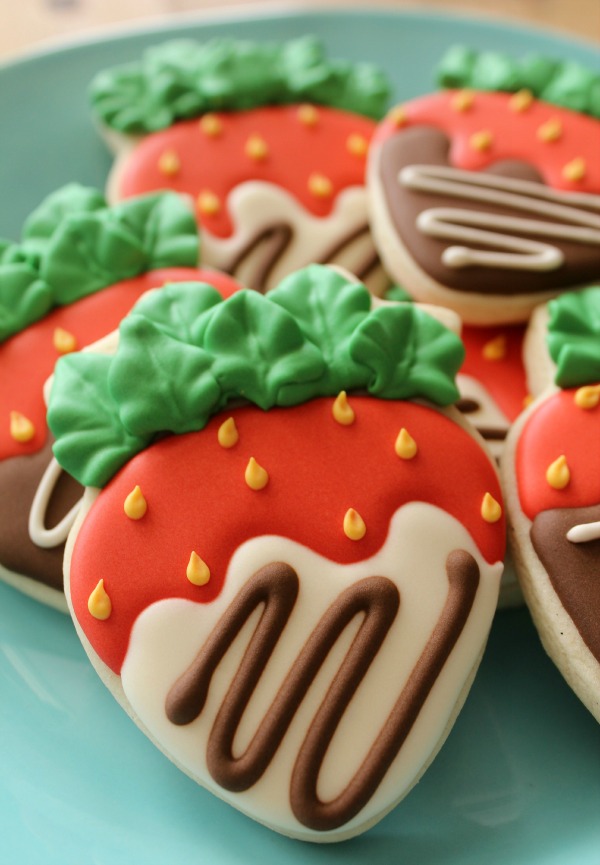 My strawberry cutter is actually an old Wilton model, but any strawberry cutter will do.
To make these cookies you will need:
Begin by flooding the red portion of the strawberry as pictured below.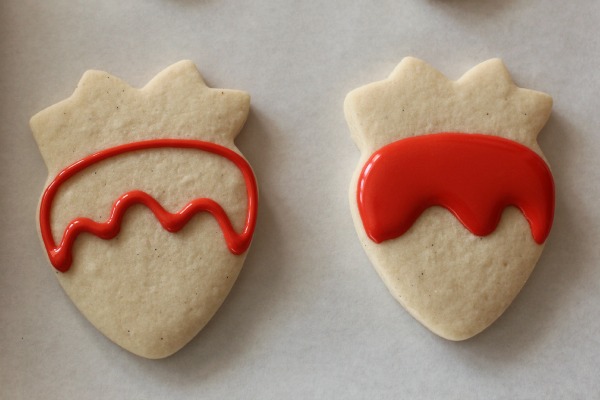 Once the red is set use chocolate brown icing to fill the tip.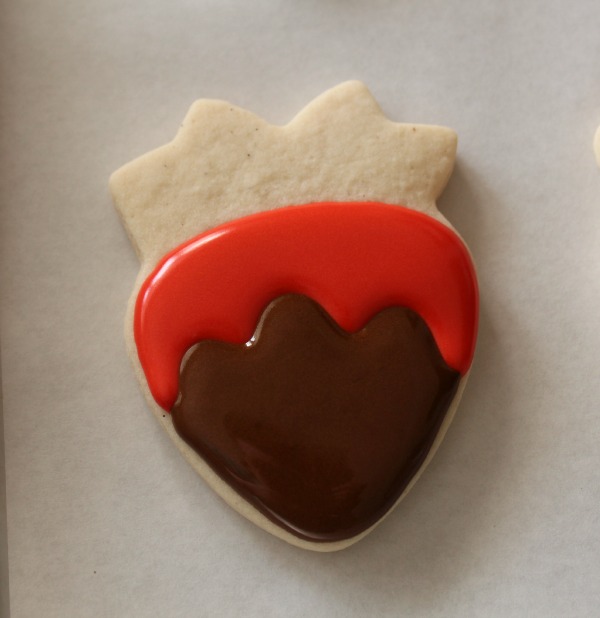 After a bit of drying time use a #67 tip to add a stem.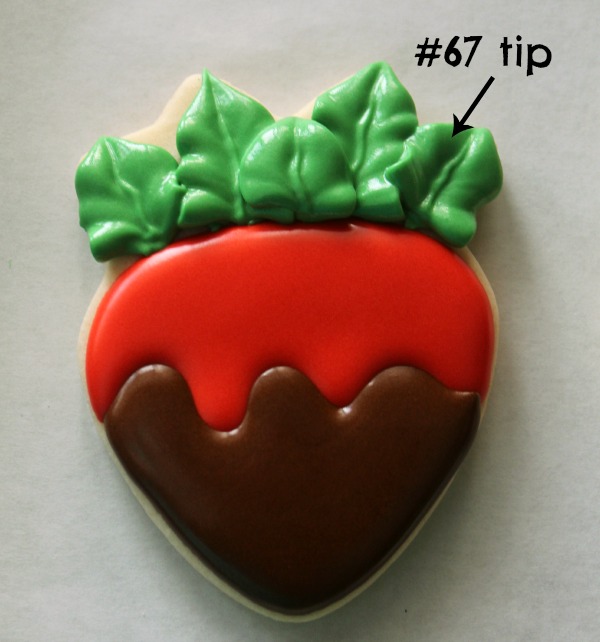 Use a smaller round tip to carefully add seeds.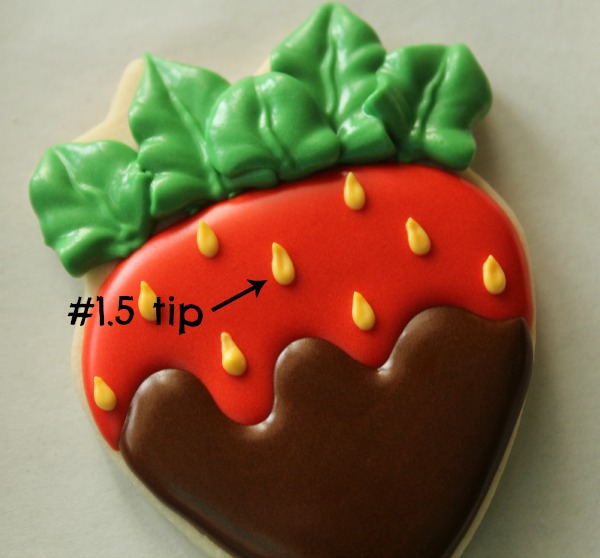 Finish up with an extra little "drizzle" of chocolate.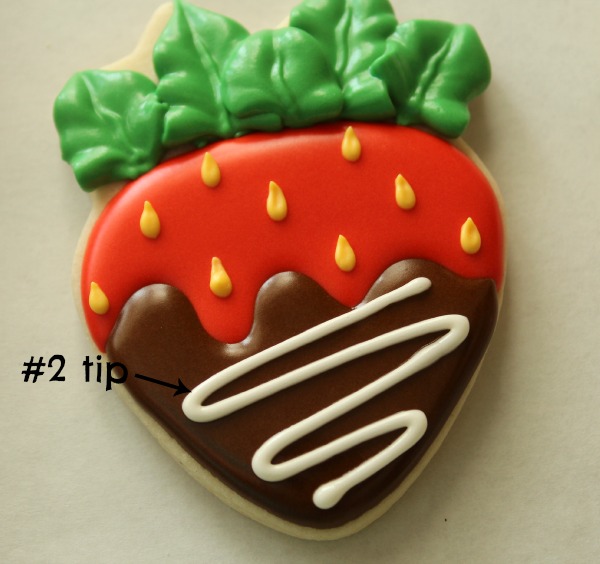 These pretty cookies come together quickly and are always a hit.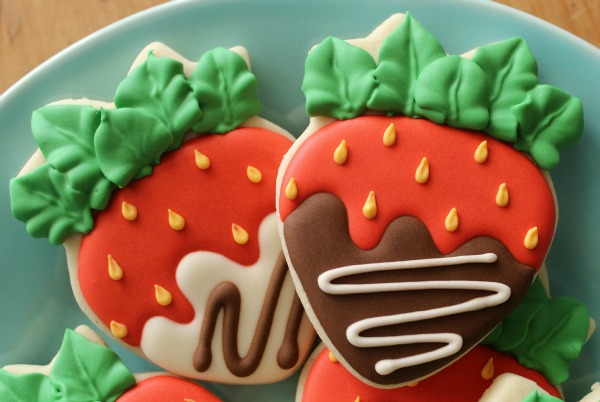 If you love strawberries as much as I do be sure to check out this amazing collection of strawberry-themed treats: