You're Grate! Punny Cheese Grater Cookies for Valentine's Day
Every year, at about this time, I find myself wishing that I had one more week to make Valentine's Day cookies. Not because I'm a big fan of the day of love, but because I love making punny cookies to celebrate! I'm sharing one last little pun before putting my list away until next year. I think this set is pretty "grate," if I do say so myself! Get it? Grate? Anyway…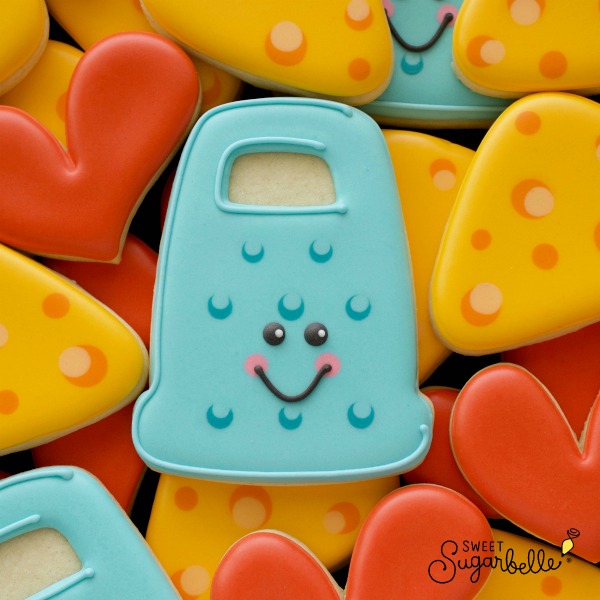 To make these cookies you will need:
Supplies
Latte cutter
Sharp knife or Penblade
#2 piping tip
PME #1.5 piping tip
Icing*
Light peacock blue piping and flood icing
Dark peacock blue flood icing
Sweet Sugarbelle pink flood icing
Small amount of black piping and flood icing
Small amount of white flood icing (optional)
*Find the exact colors I used for this post here.
**Optional: Black sugar pearls (eyes) pink quin sprinkles (cheeks). Hearts would be especially cute for Valentine's Day.
Before baking, print and cut out my free printable cheese grater template as pictured below. I've included two versions is slightly different sizes, for three reasons: So you'll have an extra if you use one for trimming, to account for spreading (use the template closest to the size of the final cookie, and for those of you who use a Kopykake (you will have a duplicate to pop in your projector.)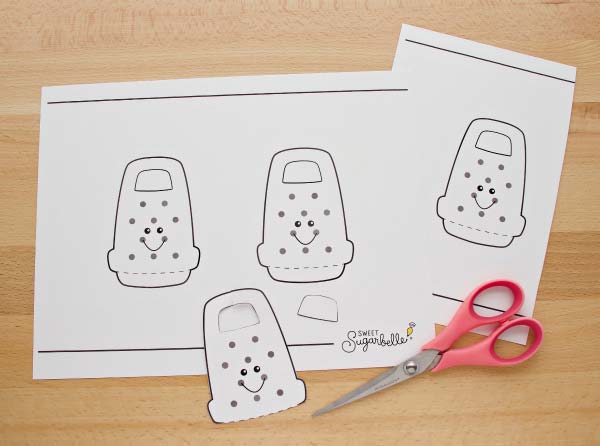 I used a the latte cutter from my coffee and donut set to make cheese grater cookies. Before baking, trim the bottom portion of the cookie with a Penblade or knife, using my free printable template as a guide.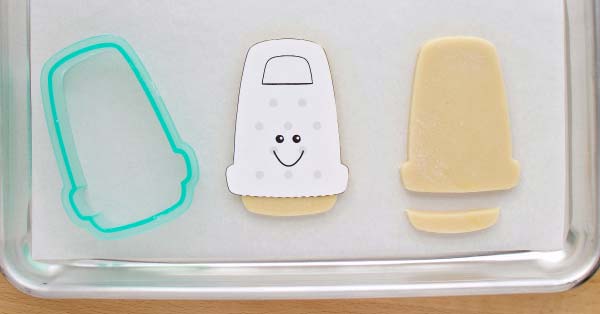 Once the cookies are baked, you're ready to decorate!
Step 1: Use the printable template to mark the handle of the grater. Before moving on, please note, this cookie design requires that you work quickly, so be prepared when beginning the flooding process.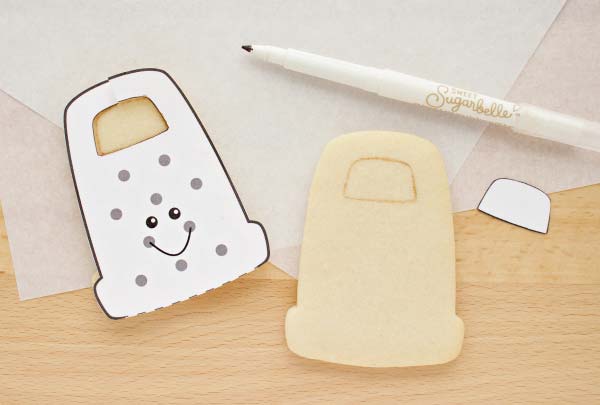 Step 2: Outline and flood the cookie as pictured below.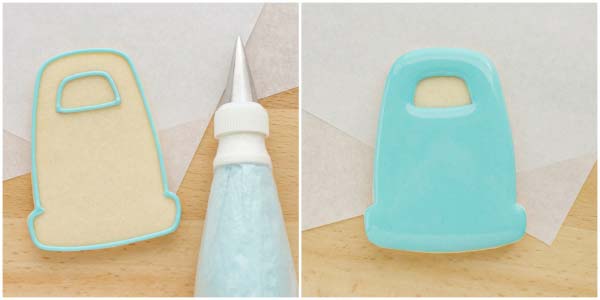 Step 3: Next, add two drops of pink icing to the light blue flood to create cheeks**, if you decide to use quins, add them at step 7, after piping the mouth.
Step 4: Immediately use darker blue icing to add grater "holes."
Step 5: To finish up the base layer, quickly come back and add a drop of light blue icing on top of the darker icing, to create a crescent shape. If you're not comfortable working this quickly, you can skip this step.
**This is also when you'd add sugar pearl eyes if you go that route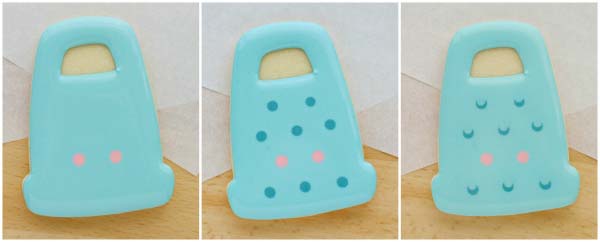 Note: While this is definitely manageable working freehand, don't be afraid to use a projector as a guide. The cookie on the left was done freehand, using the template as a guide, and I used my Kopykake for the cookie on the right.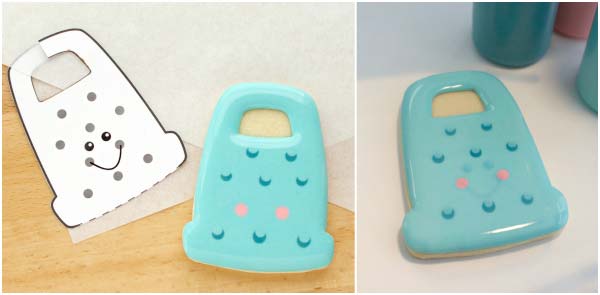 Step 6: When the base is dry, use black flood icing to add eyes, coming back in a few seconds with white flood icing to add a little accent.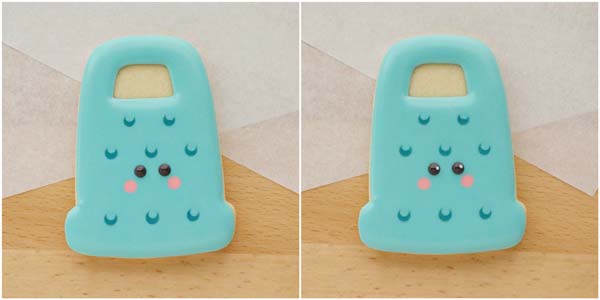 Step 7: Finish up by using a #1.5 tip to add a smile (black piping icing) and a little definition around the outside of the grater and along the handle opening (light peacock blue.)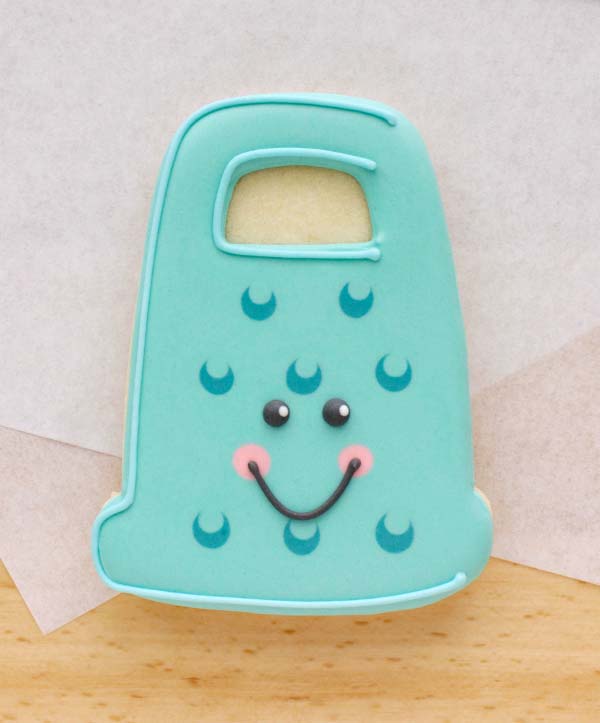 To complete the set, I added hearts for a pop of color (tulip red) and tiny little wedges of cheese,  because what's a grater without cheese? Learn how I made them by clicking here.
For more adorable Valentine's Day ideas, check out my Punny Valentine's Day Cookie board on Pinterest and the following posts: