"Whale" You Be My Valentine?
These little whale cookies might be one of my all-time favorites.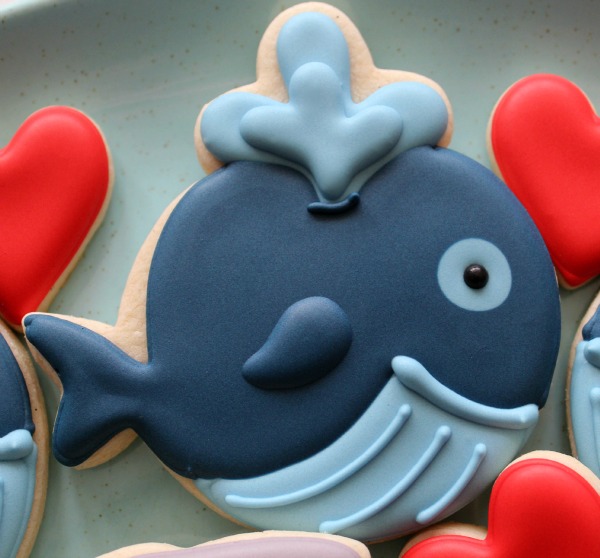 I got the idea for this set from one of my favorite corny Valentine's Day jokes.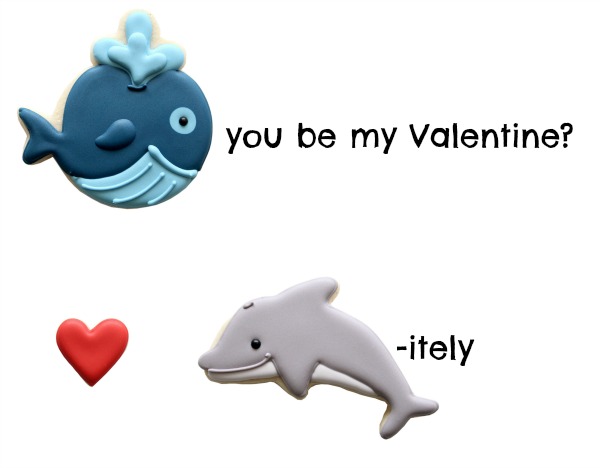 Hardy har har.  Get it?
For the cookie I used a balloon cutter and added a wonky flower to some to create a spout.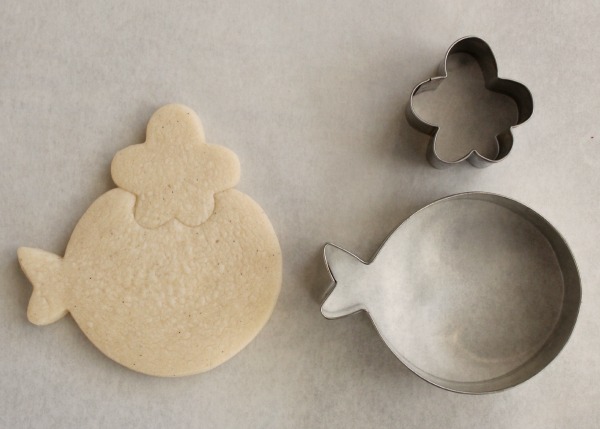 To make these cookies you will need:
Dark blue piping and flood icing
Light blue piping and flood icing
Begin by outlining the cookie as shown below.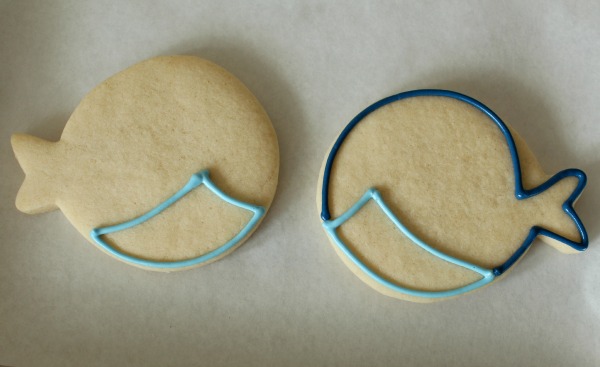 Next, fill the dark blue area with flood icing.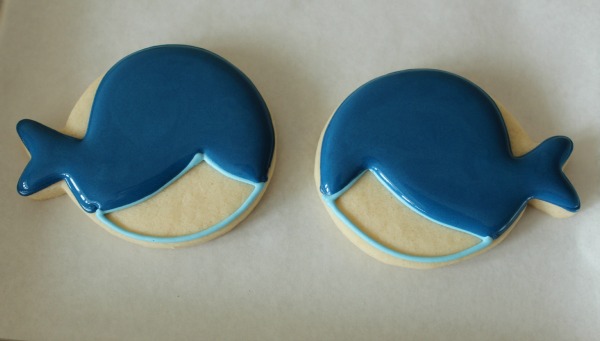 Once the top portion is flooded, place a dot of lighter blue flood icing onto the base layer and use tweezers to drop in a black sugar pearl.  Remember, you have to work quickly!
Give the dark blue icing a bit of time to set, then flood the lighter area and let dry.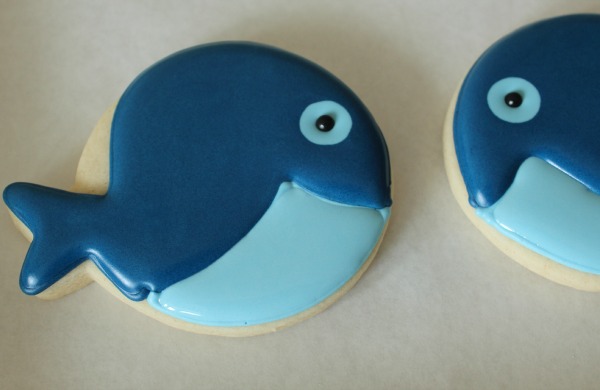 Finish up by using light blue icing to add the final details.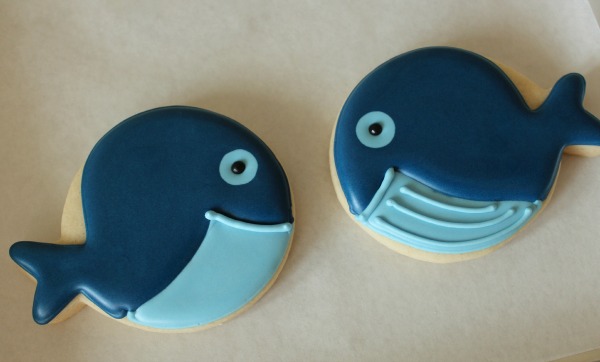 Paired with a few simple dolphin cookies these are a perfectly adorable Valentine's Day cookie collection.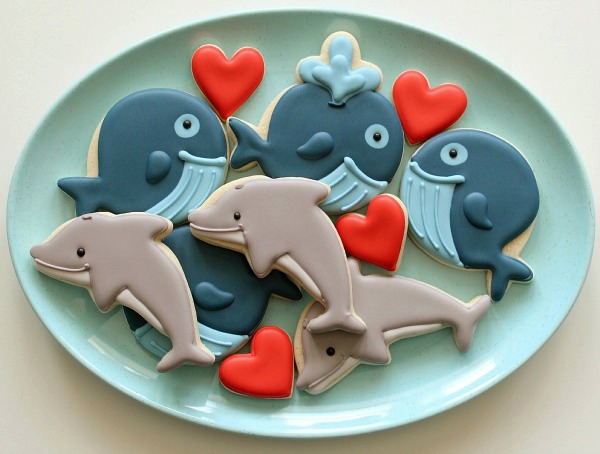 Have a relaxing and restful Sunday, cookie friends!