Crab Cookies
Crab cookies were one of the very first cookies I ever made.  The first time around, they gave me a little trouble.  Now, they're one of my favorite designs.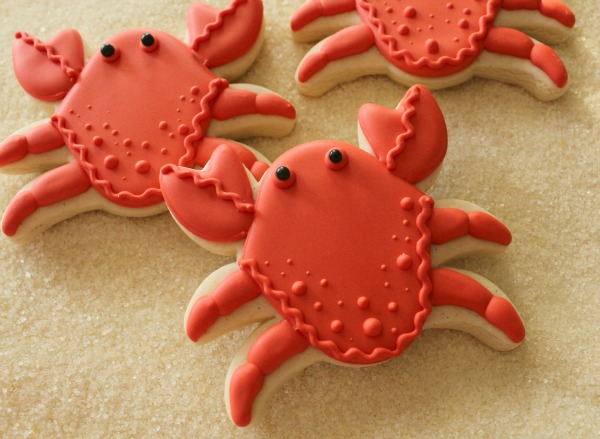 To make these cookies you will need:
Since crab cookies are almost completely red I suggest using Wilton no-taste or Americolor tulip red.  You can read more about these colors HERE.
Begin by outlining the body portion of the crab with a #2 tip.  I like to start with the top half then move to the bottom.  It helps keep things even.
Next, flood the shell.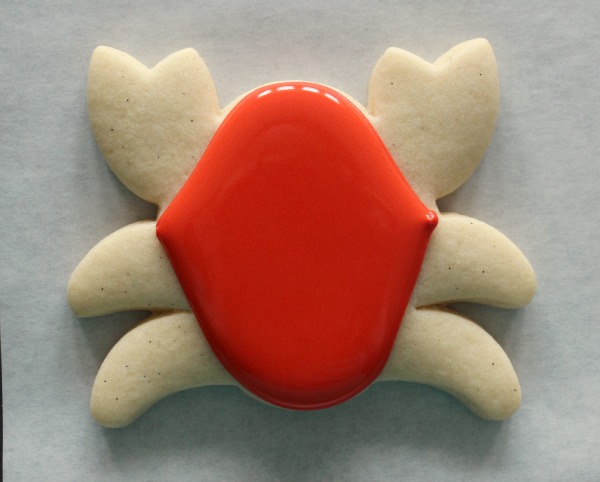 Let the body dry for a bit.  Use a #2 tip to outline the claws then fill.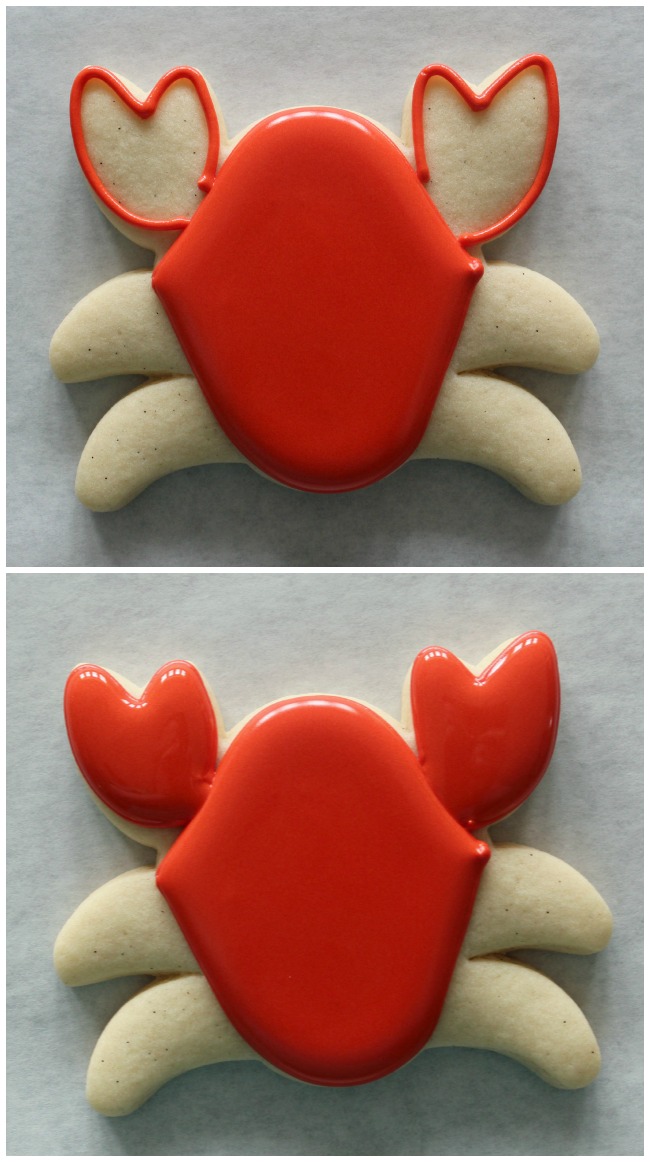 Next, use 20-second icing to make legs.  Apply in segments for a realistic look.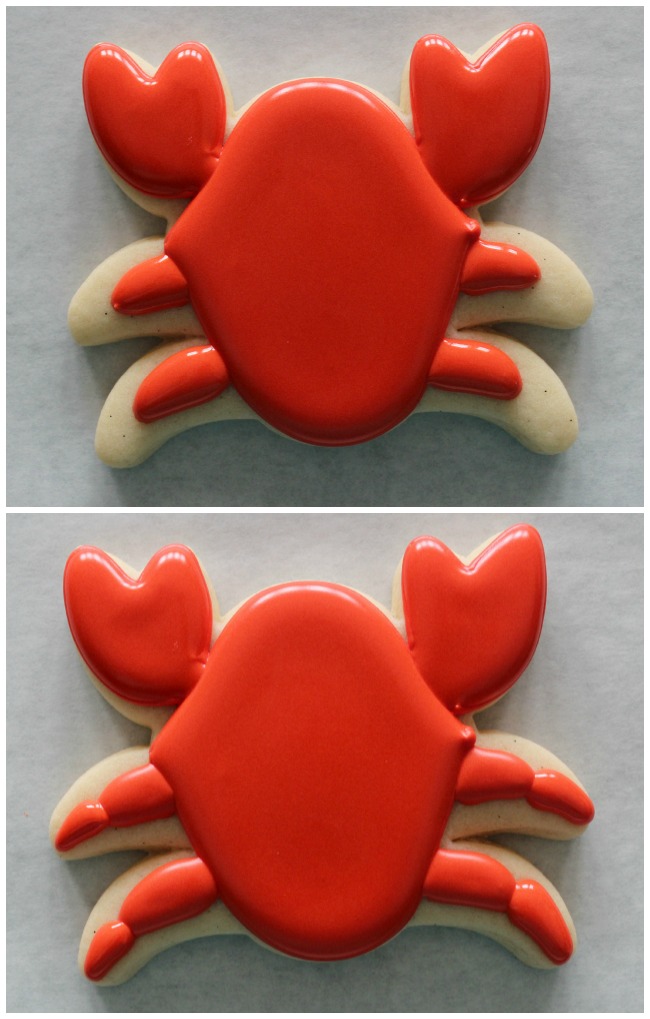 When the cookie is dry use piping icing to make two dots for eyes.  Use tweezers to add icing pearls to each wet dot.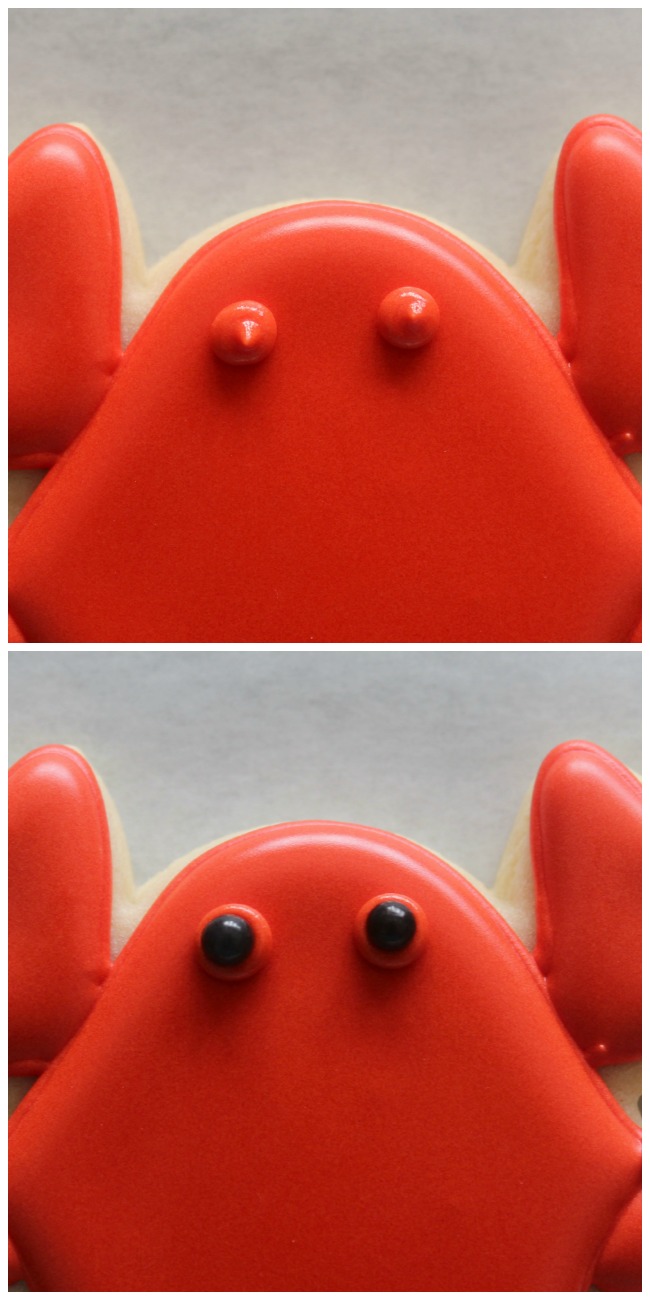 Use a #2 tip to add a squiggly line detail to each claw and also to the bottom of the shell.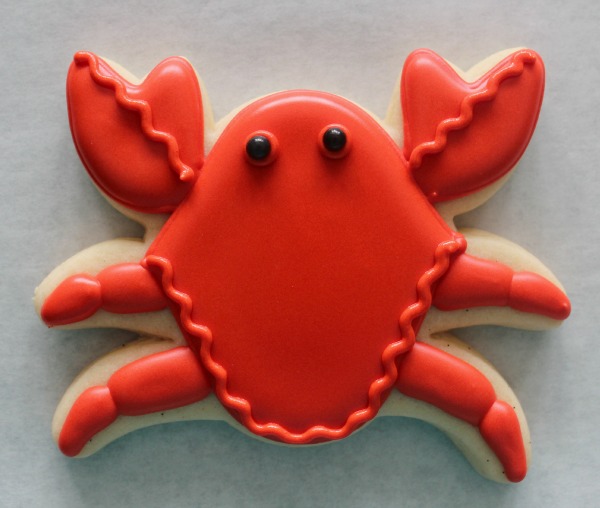 Use 20-second icing to make a bumpy texture on the shell.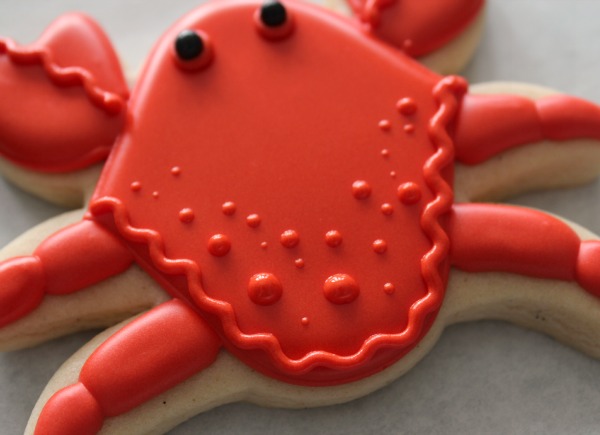 The best thing about these little cuties is that there is no shelling involved!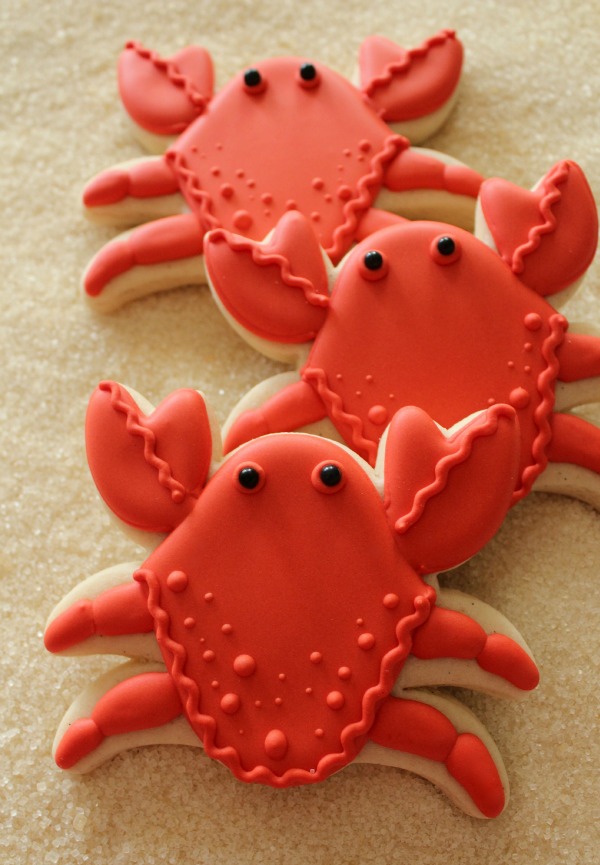 If you like these sweet little crab cookies, be sure to check out these other sea-worthy designs:
To purchase the crab cutter I used, click HERE.
I hope everyone had a safe and happy holiday weekend.