Decorated Hibiscus Cookies
Summer is coming to an end but I'm not quite ready to say goodbye.  Decorated hibiscus cookies are the perfect nod to warm summer days filled with fun in the sun.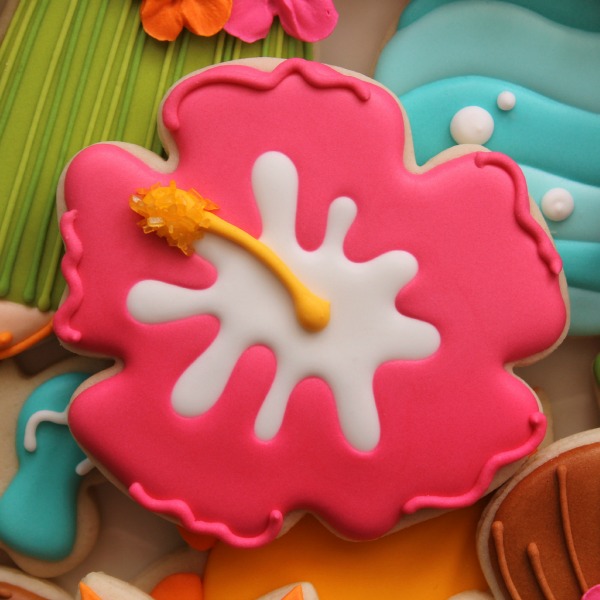 The cutter used here is actually a sand dollar, but it makes a great hibiscus.  You can find it here.
If you're a little short on time, a four leaf clover also works well.  To learn more, click here.
To make these cookies you will need:
Begin by using 20-second icing to create a wonky white center.  Notice that even when using 20-second icing, I outline before filling.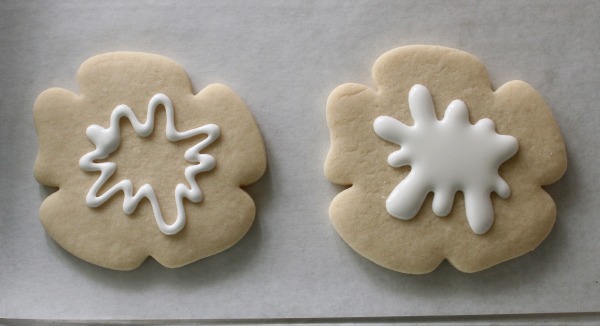 Let the center set, then outline and fill the remaining portion of the flower.  If you have issues with bleeding, you may need to wait longer between each step.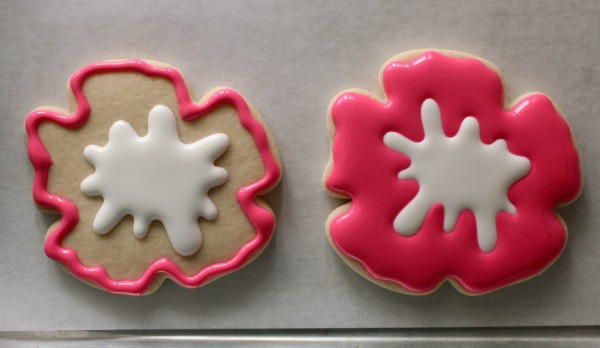 When the base is completely dry, use yellow icing to pipe the longer section of the stamen.  I used a #3 tip.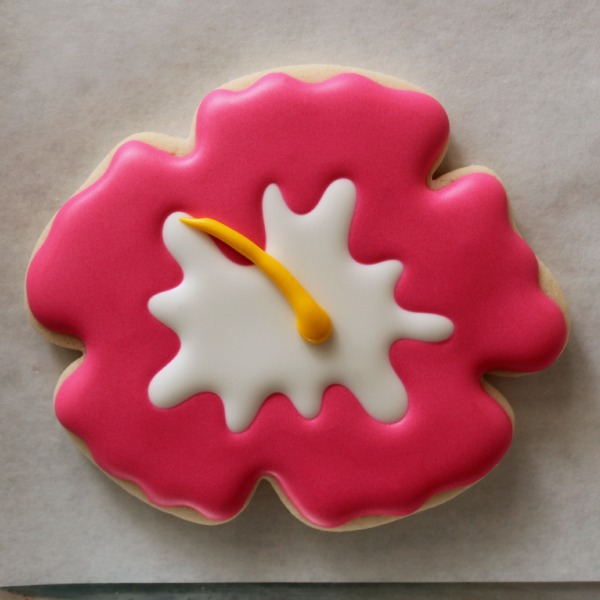 Once that's dry, add the tip, and sprinkle with course sugar.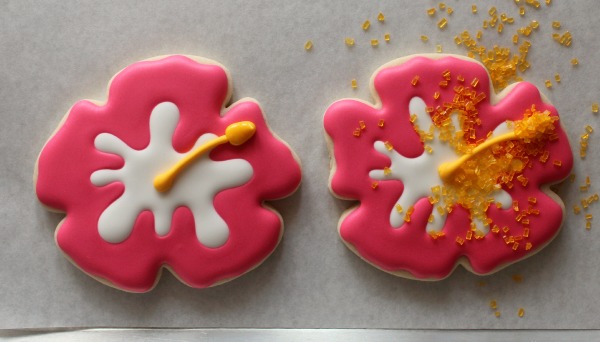 Finish up with a sweet little ruffle on each petal.
Simple, sweet, and perfect for your next luau.  For more hibiscus cookie ideas, check out these posts: