Cookie Jar Cookies
Every once in a while I like a design so much it warrants an immediate redo.  These cookie jar cookies are new take on last week's candy jars.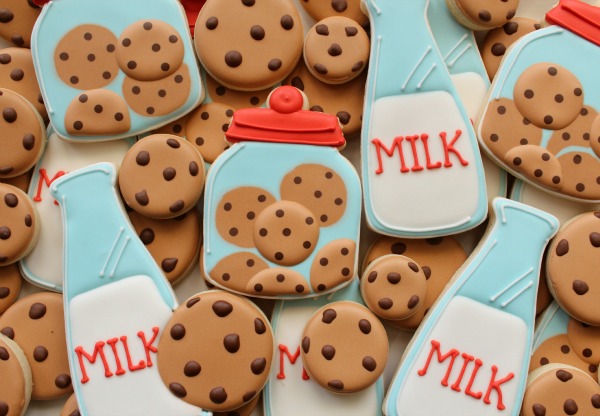 My cookie jar cookies are actually "Frankencookies".  I made them by adding a small round "knob" to a trimmed mason jar cookie.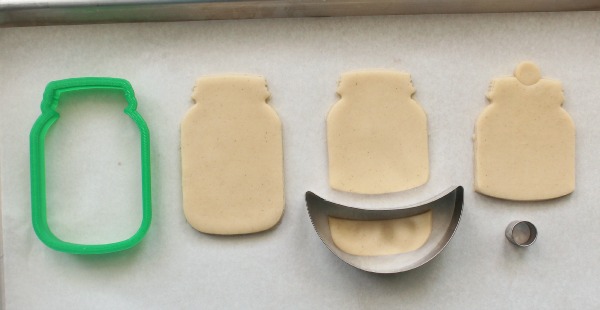 Simply piece, bake, and decorate as desired.  I didn't take step by step photos this time but you can read the steps below.
Prepare red and white piping icing along with red, soft blue, light brown, and dark brown flood icing.
Use red piping icing and a large round tip to create a knob then outline the lid.  Flood.
Give the red a while to set then outline the jar with white icing.
Flood the jar with light blue icing making sure to leave a few empty circles for cookies.
Quickly fill the empty circles with light brown icing to create cookies and add "chocolate chips" while the icing is still wet.
Once the base is dry, add more cookies to the top.
Finish up by piping details on the lid and jar.
While we're on the subject I thought it would be a good time to share how I pieced together my milk and cookies cookies.  Say that three times fast.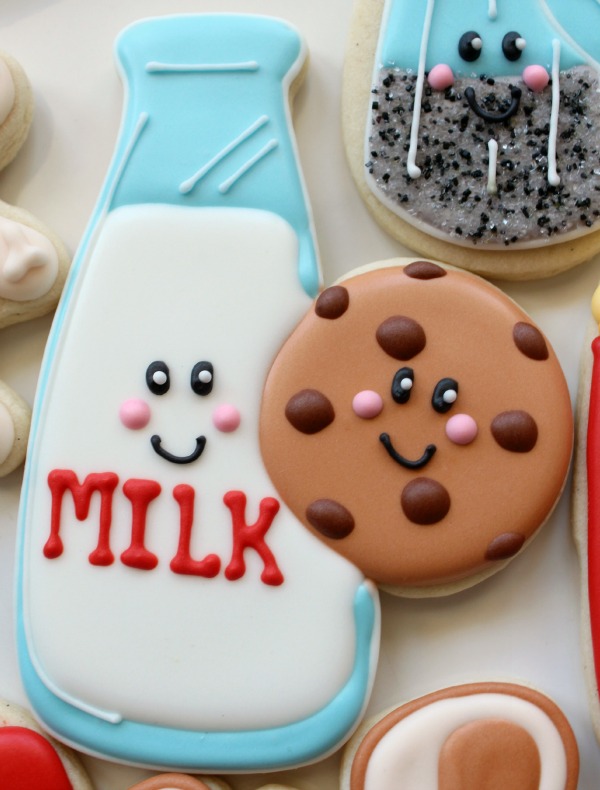 I simply combined a milk bottle with a simple round and baked.  Easy breezy right?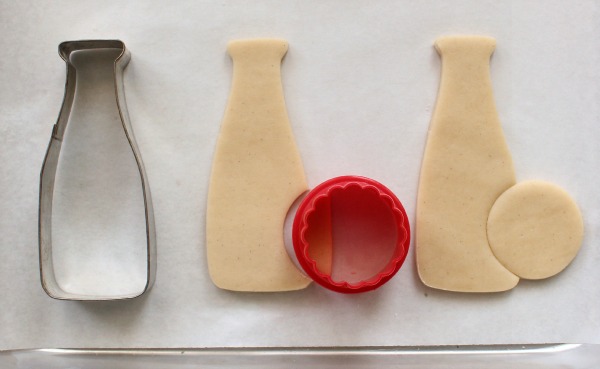 I would like to point out that I also used a moon cutter to trim the milk bottles.  They're a little big for my taste but with a little trimming they're perfect.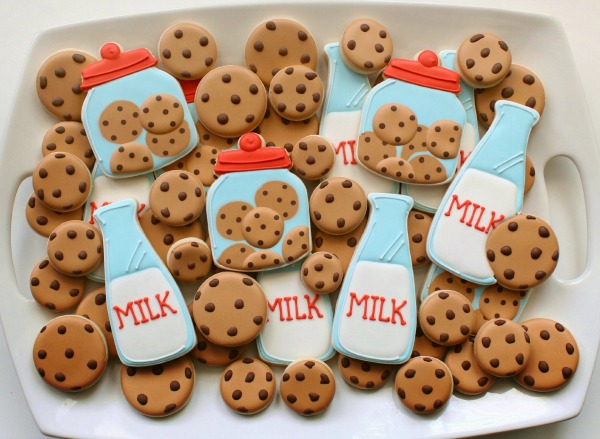 Now all you need is some milk to go with your milk and cookies.
Have a great week cookie friends!