Patriotic Flag Cookie Platter and Printable Kopykake Template
Whoever said summer was about long lazy days fibbed or didn't have kids.  Now that school is out it seems like I run all day.  Fourth of July cookies are one of my all-time favorites to make but it seems like every year I run out of time.  It's times like this when I revert to simple and sweet.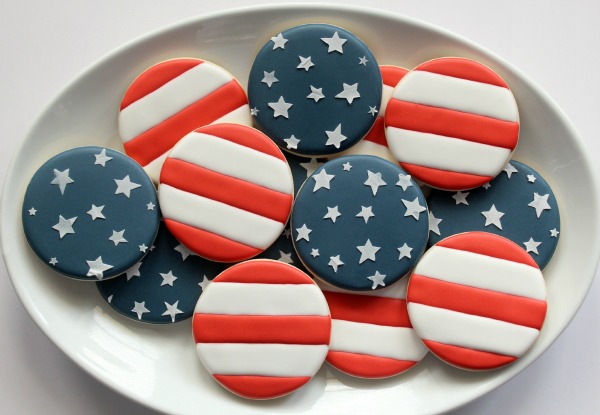 These cookies can be made with or without a Kopykake.  Either draw lines on the cookie before decorating with a food safe marker or print out the nifty little template below and use a projector.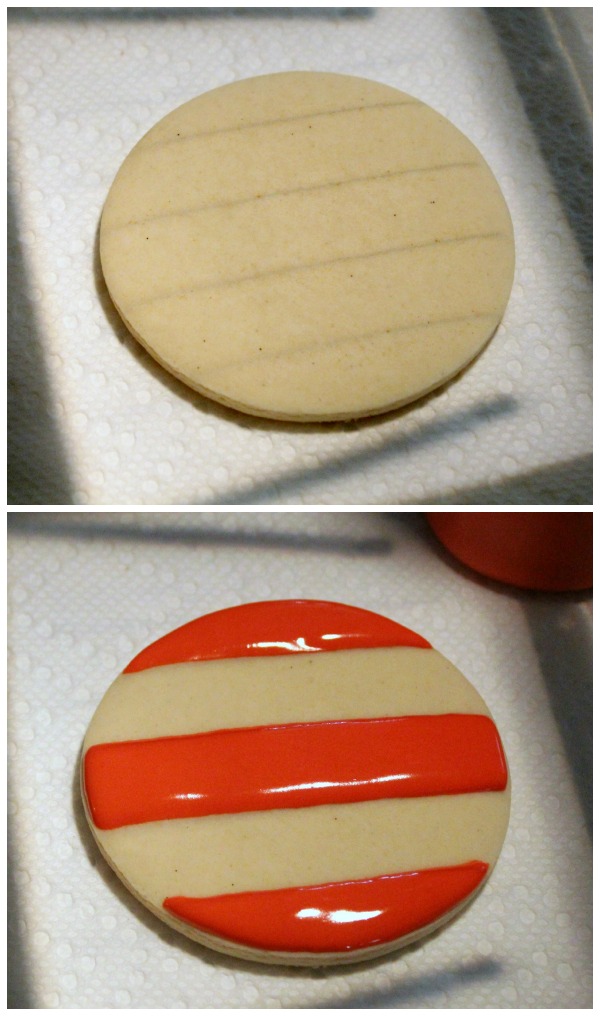 To print your stripe/chevron Kopykake template, click HERE.
This template also works well for candy stripes, just place the cookie at an angle.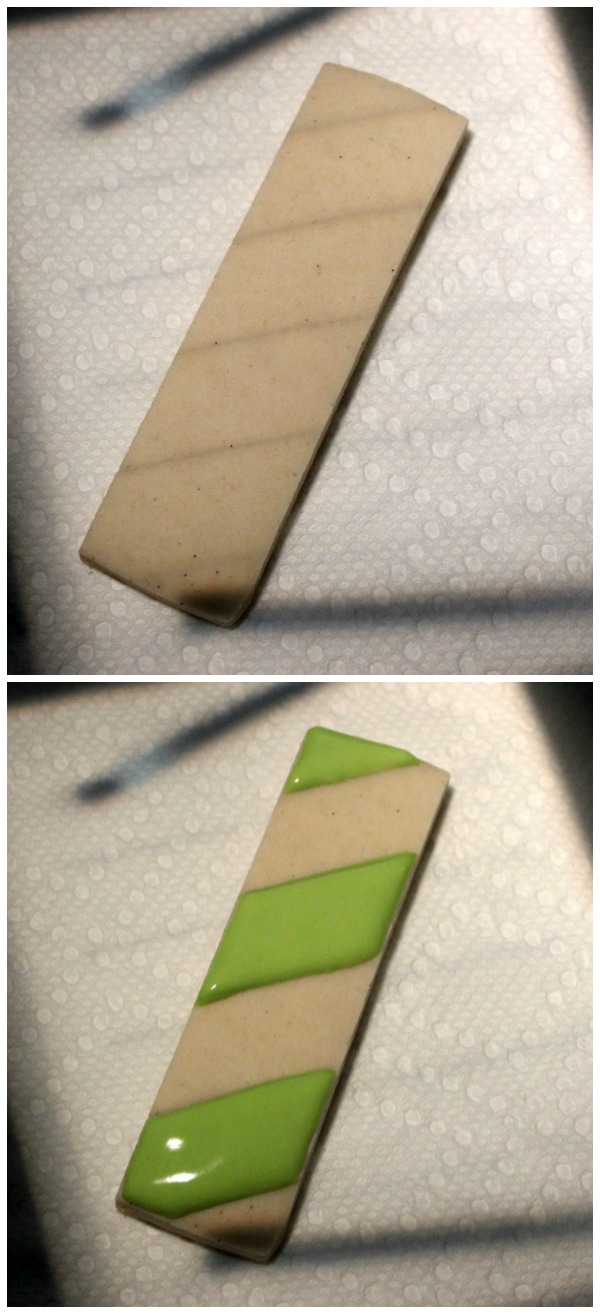 I have a random collection of old stencils that I used for the stars but if you don't have any star stencils hanging around, I recommend this one from Salsa Sweets.  For help with stenciling click HERE.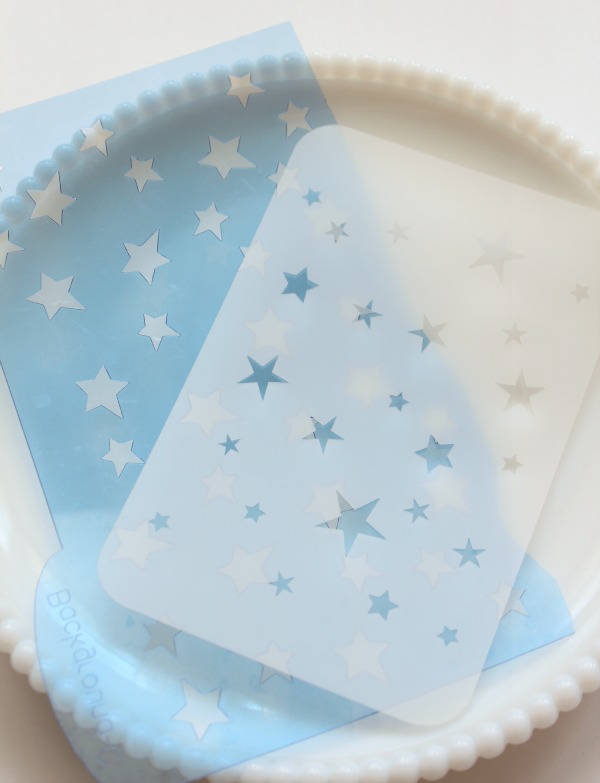 These cookies look great all jumbled together but I like them arranged to look like a real flag.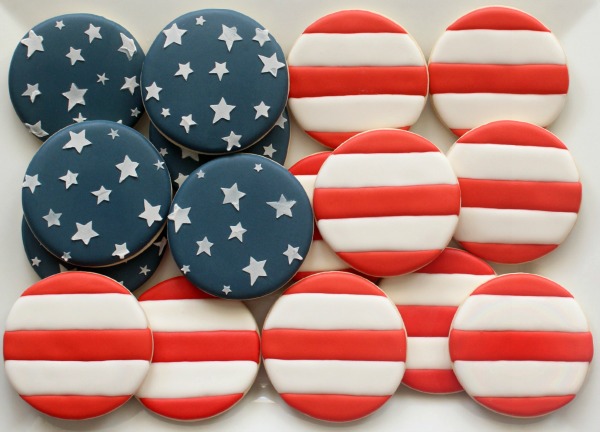 PS-If you need help creating the perfect navy blue color, click HERE.  Remember, even the simplest cookie designs can have a huge impact. For more patriotic ideas be sure to check out these links: