Flower Cookies With Leaves
It's amazing how a single detail can completely change the look of a cookie.  Adding simple leaves to flower cookies transforms an otherwise common cutter into something special.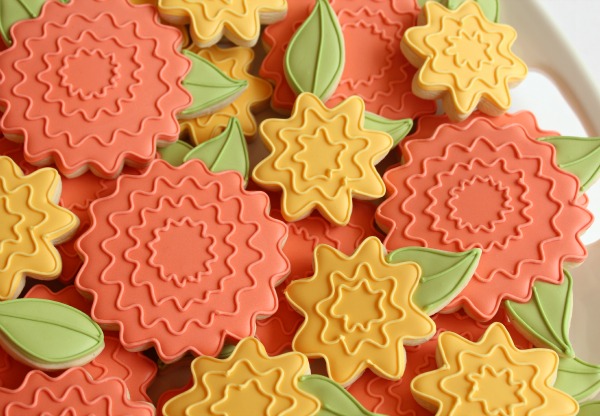 I own exactly one flower cutter with leaves and people often ask about it.  I purchased it few years ago at Michaels and unfortunately I haven't seen them since.  Luckily, even without the cutter this cookie is super easy to make.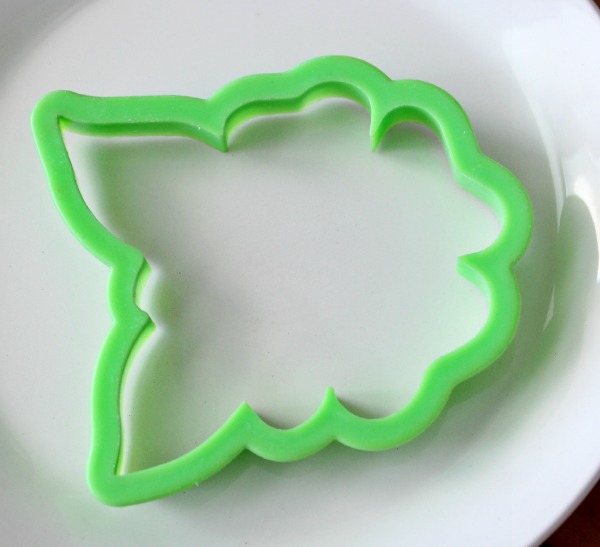 All you need is a flower and simple leaf cutters like these.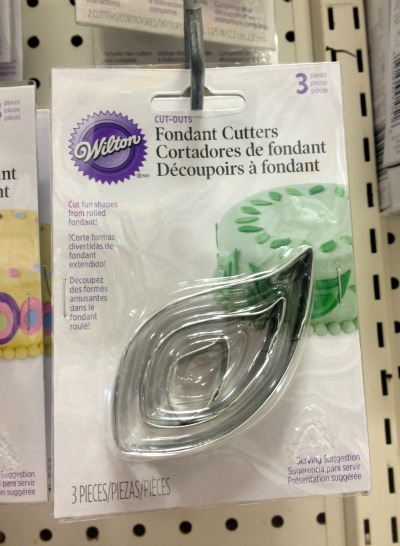 Start with a flower cookie, use the cutters to create a place for the new leaf, cut a separate leaf cookie, then gently put the cookie in place.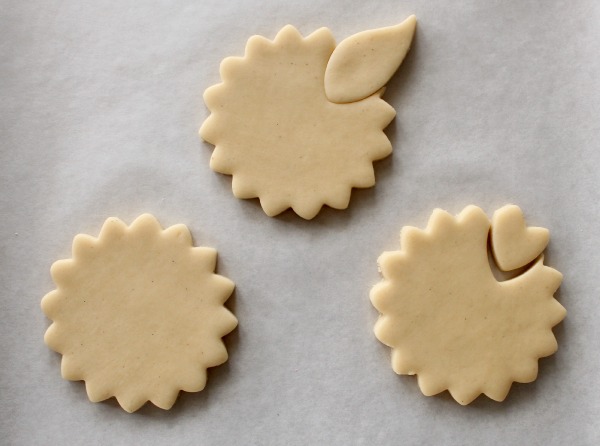 You can position the leaves anywhere and add as many as you like!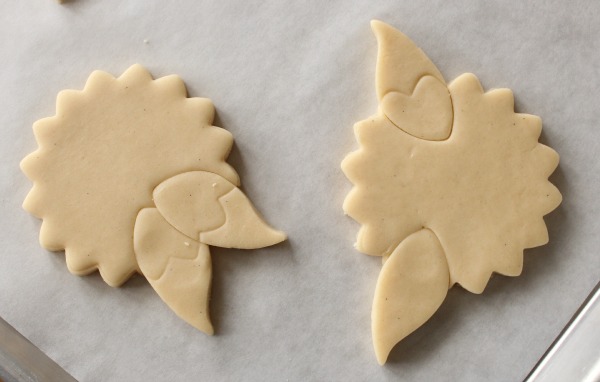 To help create even outlines be sure to make a light impression on the cookie with your cutter before baking.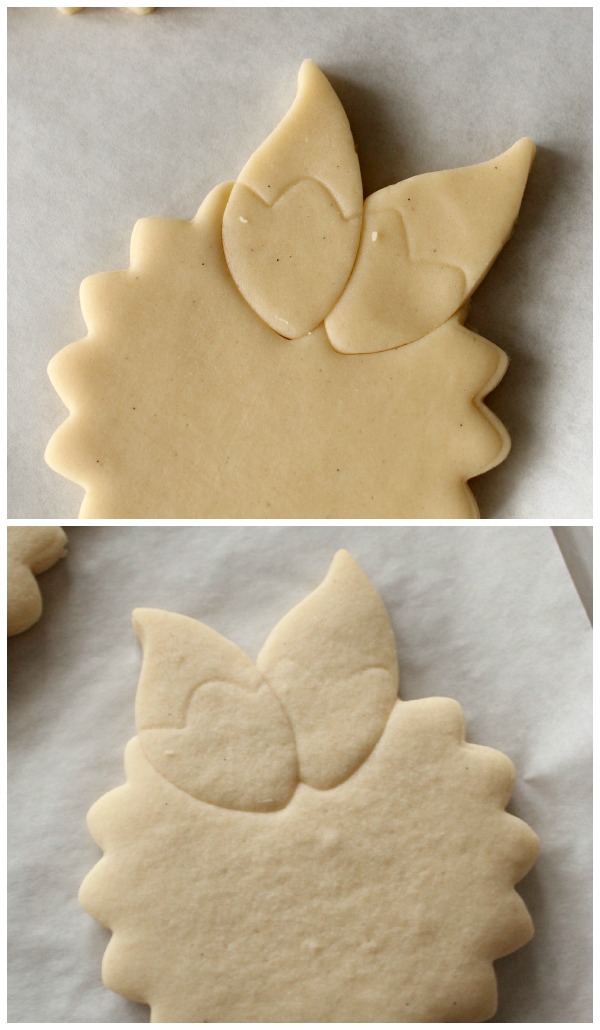 The key to piecing cookies together is to make sure the parts fit securely together and that a large surface area is touching.  You should also wait until the cookies have completely cooled before handling them.  Freshly baked cookies can be fragile.  Follow these steps and you should end up with a nice solid cookie base.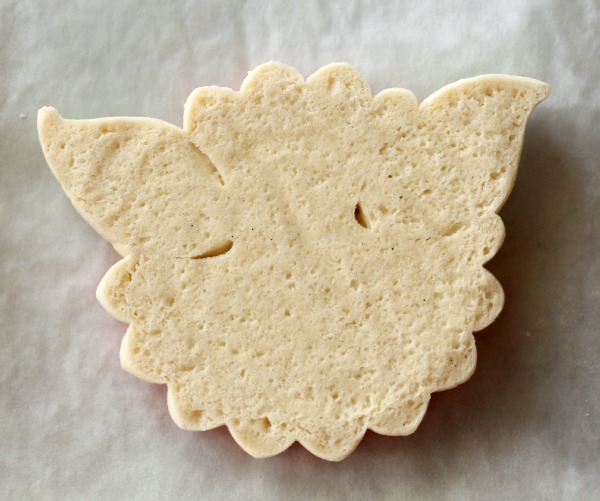 I use this tip pretty often, most recently to create these.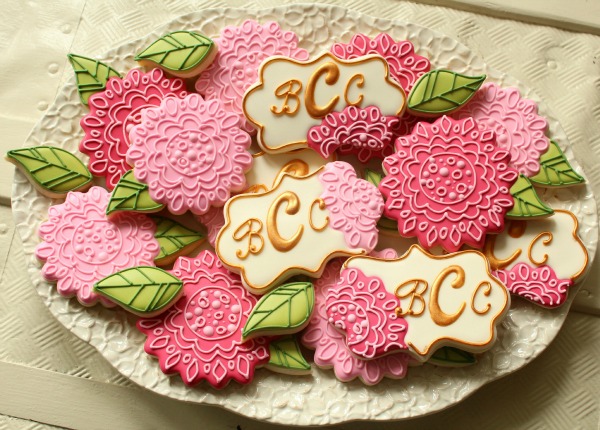 Without leaves, these cookies might've been a mess.  Now they're  beautiful mess.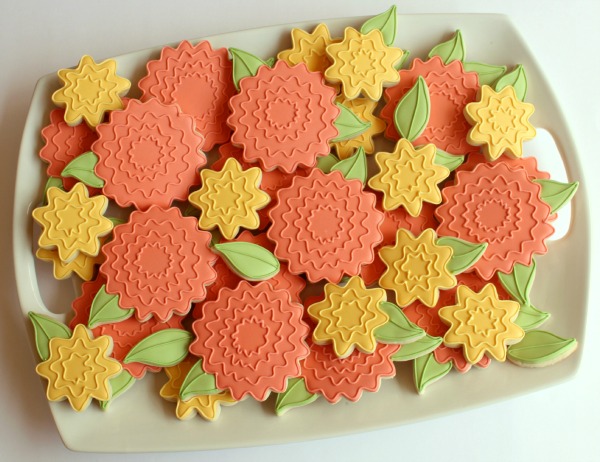 If you like these cookies be sure to check out these posts: