Decorated Flower Cookies
Whether you're a beginner or experienced cookie decorator, flower cookies are one that everyone should have in their repertoire.  They are perfect in a group but also work well as a stand-alone design.  Flower cookies are a great way to add color and interest to any theme without investing a lot time and effort.
A few days ahead of time, I used printed circle templates to make several flower centers .  To learn more and to print your own, click here.

Decorating was as easy as outlining, filling, then dropping on a center.  The key is to work quickly.  If you need to make any adjustments, use a small pointed tool such as a turkey lacer or boo-boo stick to gently reposition the center.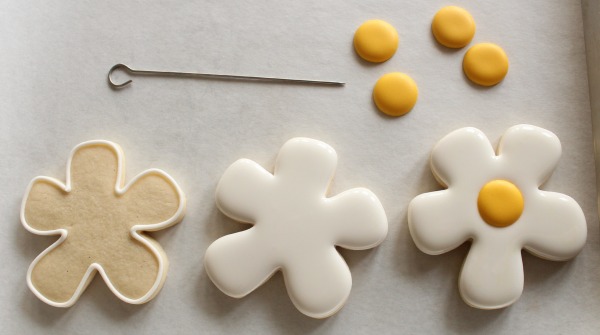 If you don't have pre-made centers on hand, you can always pipe them directly onto the cookie.  Create a circle with 20-second icing, then use the tip to gently remove any air bubbles.

When the cookies are dry, you can dress them up any way you like.  I went with a whimsical black outline piped with a #1.5 tip.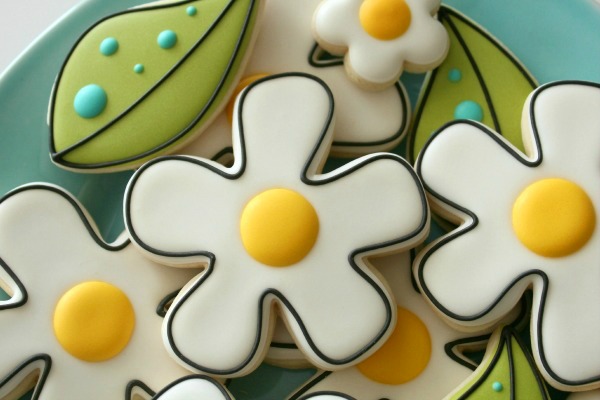 Remember, this is just one of several ways to approach decorating flower cookies.  The possibilities are as endless as your imagination.
For more fun flower cookie designs, check out the following posts: