Baby Triceratops Cookies
I have a whole bin full of dinosaur cookie cutters but not one that I absolutely love.  So, when it came time to make triceratops cookies, I had to get a little creative.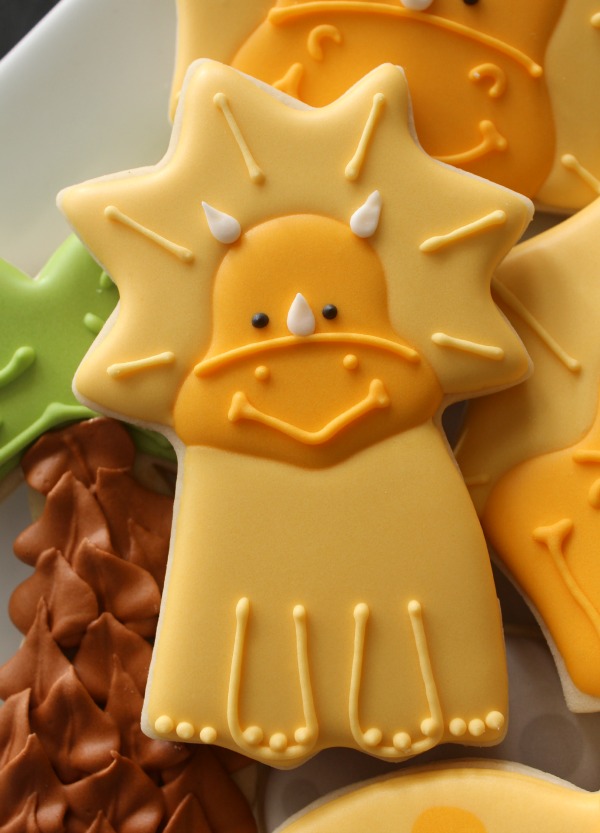 I've never used this cutter for comets or shooting stars, but I LOVE it as a triceratops.
This cutter is included in the Wilton 101 Cookie Cutter Set, but if you don't already own it, you can pick one up here.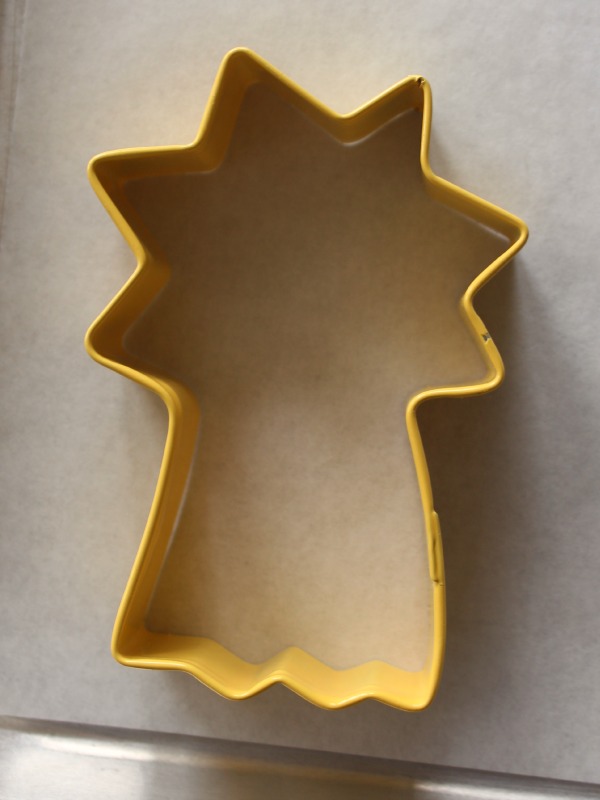 To make these cookies you will need:
For uniform cookies, use a food color marker to sketch the face before flooding.  It should resemble an upside-down acorn.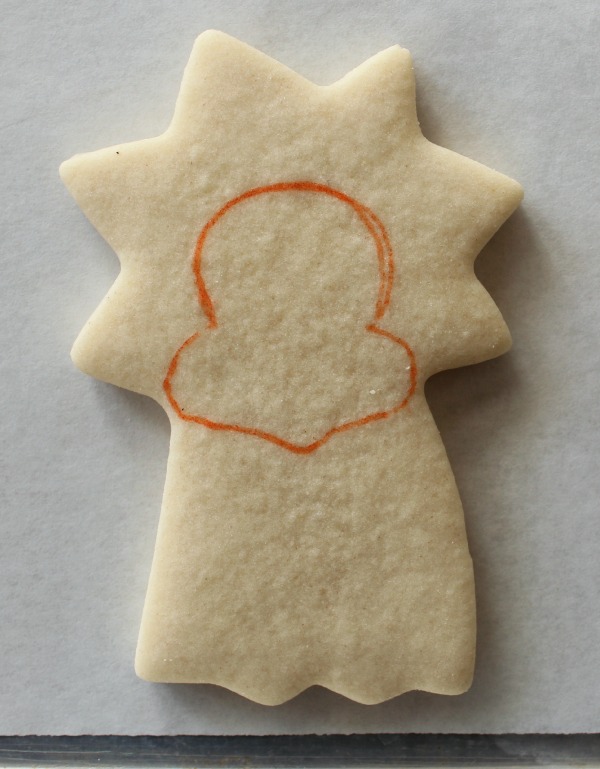 Next, use 20-second icing to flood the cookie in sections as pictured below.  Begin with the face, then use lighter yellow to flood the frill and body.  If you're using sugar pearls as eyes, add them now.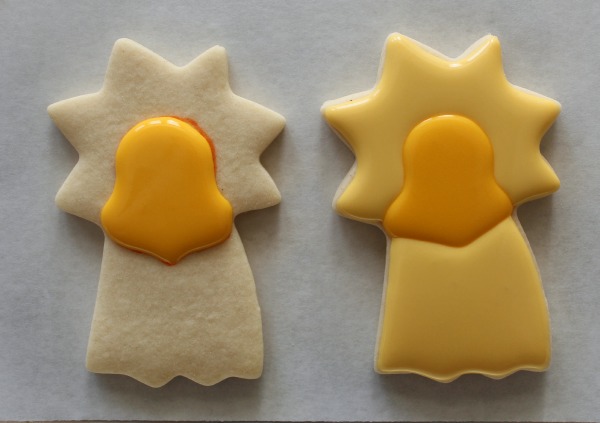 Once the cookie is flooded, wait until it's completely dry then add the following details:
Use a small tip and pipe lines to indicate a snout, nostrils, and a mouth.
Use white piping icing to pipe three horns on the triceratops's face.
Add eyes
Pipe legs and toenails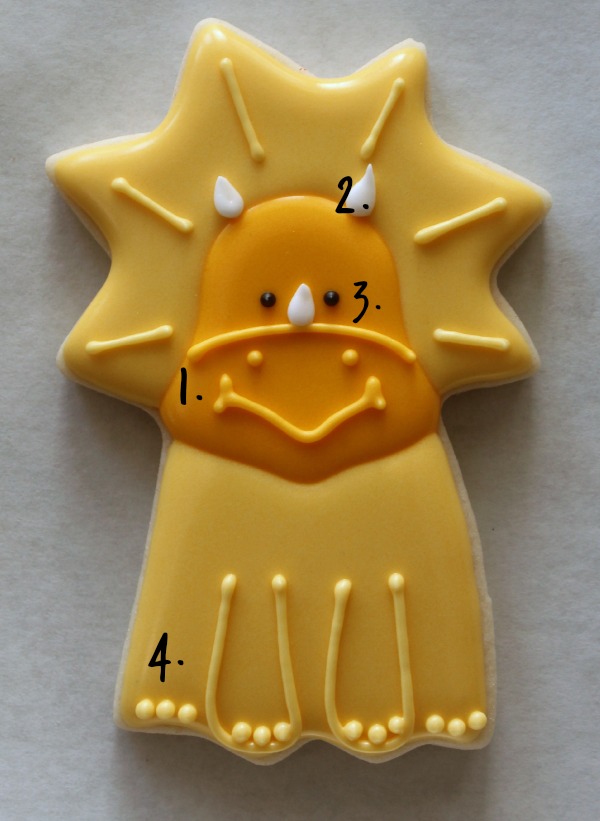 While we're on the subject, I decided to throw in a picture of this guy.  When I first began my cookie decorating adventure, this cutter frustrated me to no end.  So, here's a simply decorated example for reference sake.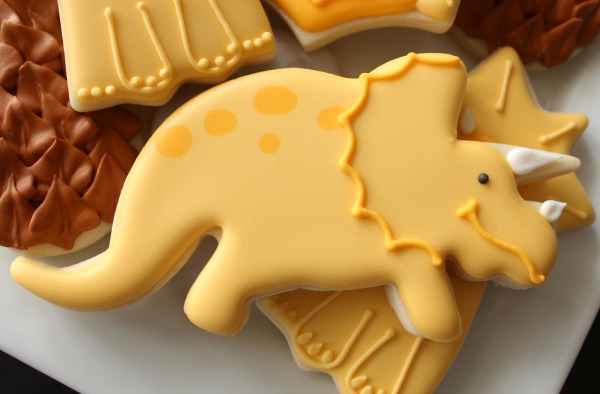 Out of all the dinosaur cookies I've ever made, these two guys are probably my favorite.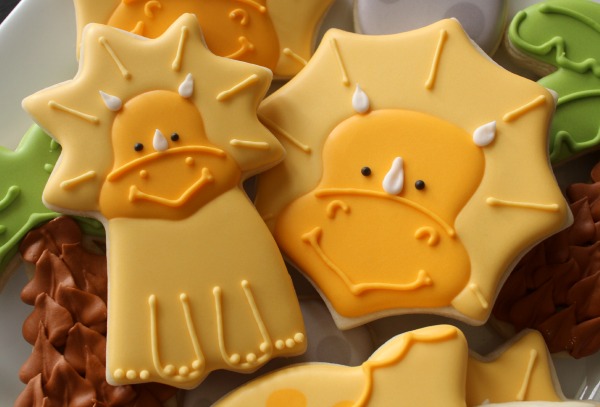 For more dinosaur cookie ideas, be sure to check out the following posts:
Dinosaur Cookies via Hayley Cakes and Cookies