Triceratops Face Cookies
If you haven't noticed by now, I'm kind of on a dinosaur kick.  My dinosaur-obsessed son has been requesting this theme for years, so I'm always in search of fresh, fun ideas. This triceratops face cookie is one of my older designs, but it's definitely one of my favorites.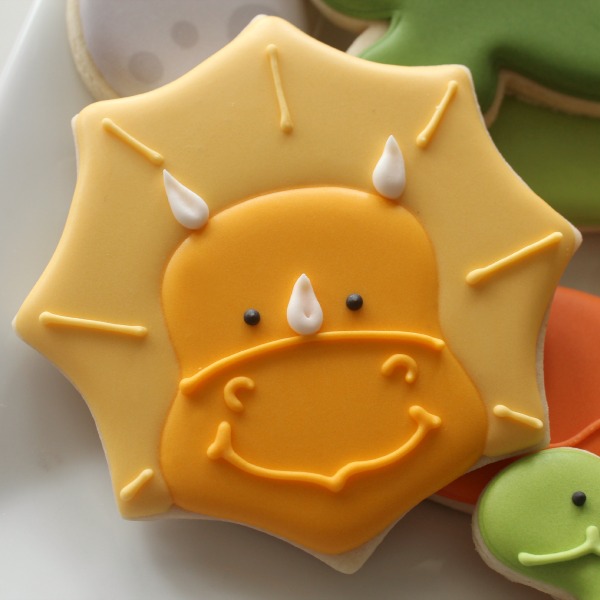 To decorate these cookies you will need:
I used a spider web cutter for my triceratops, but if you don't have one a flower cutter would work well also.
To keep things uniform, use a food safe marker to sketch the dinosaur's face before decorating.  If possible, use a marker that is similar color to prevent bleeding.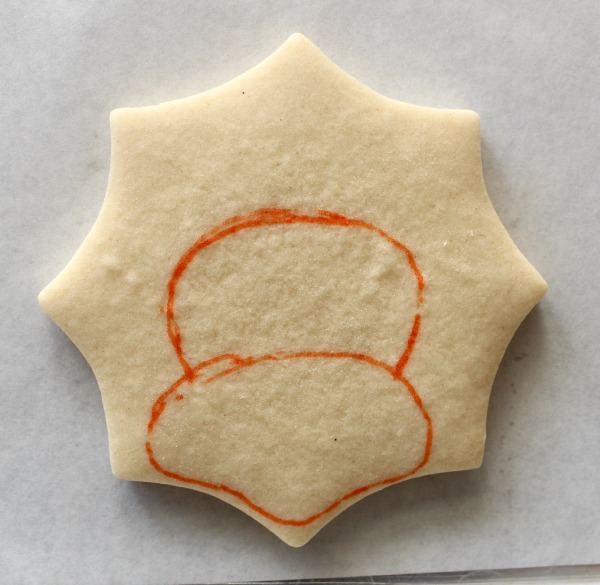 Begin by using 20-second icing to flood the triceratops' face as pictured below.  When the icing has set, flood the frill.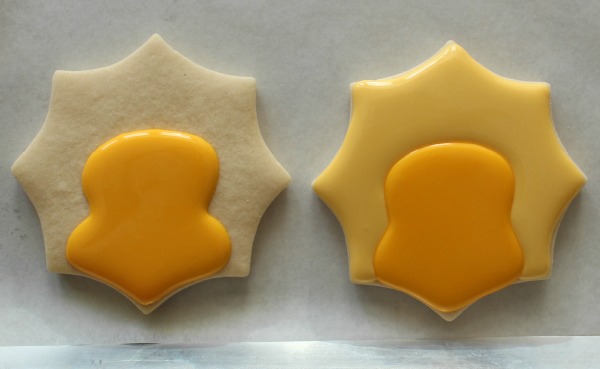 When the base is completely dry, use a small round tip such as a #1.5 to pipe the details.
Add a line for a snout, nostrils, and mouth.
Pipe three horns on the snout and above each eye where the face meets the frill.
Add two eyes.
Pipe lines on the frill.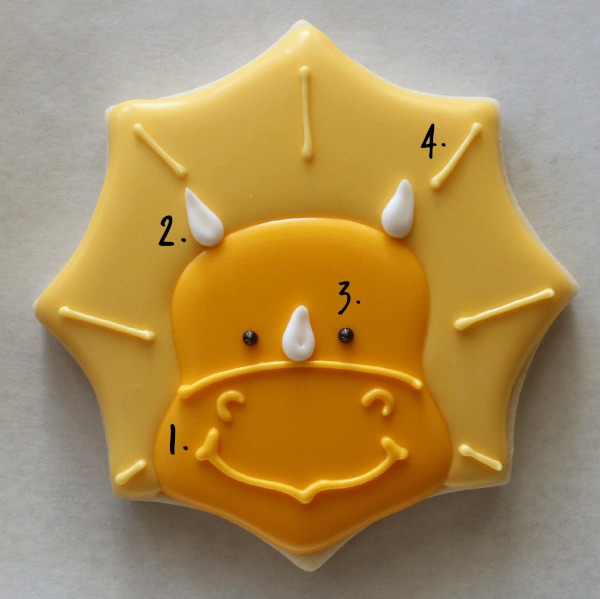 As you can see, this is a relatively simple design.  You can simplify the process even further by using only one shade of yellow, but personally I like the contrast.
Like I said before, I'm kind of obsessed with dinosaur cookies.  These look great mixed with other dinosaur cookie designs.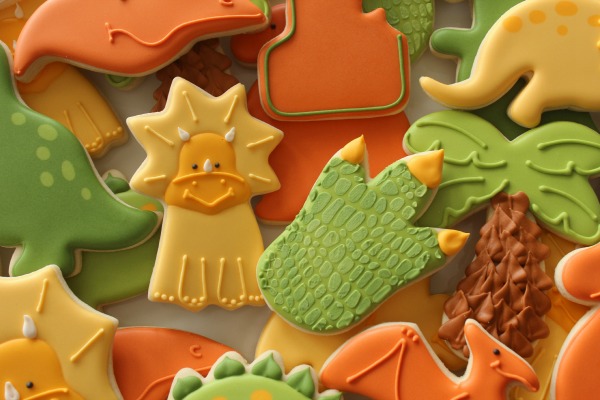 For more great dinosaur cookie ideas, check out the following posts: