Twelve Days of Giveaways Extravaganza: Day Ten
Our Twelve Days of Giving is flying by, but the great prizes just keep on coming.
Today's giveaway features two great new products.  One lucky winner will win one complete set of ProGel professional grade food colors from How Sweet is That, and one twenty-four wafer petal dust palette from Petal Crafts.  If you've been itching to try either one, here's your chance.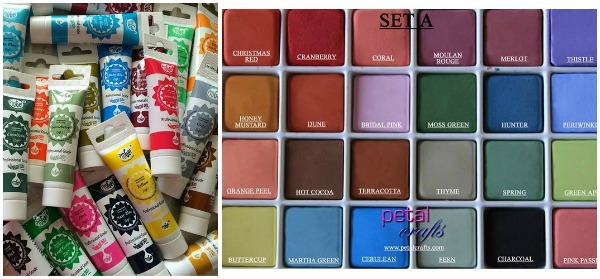 To enter, simply tell me in a comment which product you're most interested to try.  For additional entries, be sure to visit Sugarbelle's, LilaLoa, How Sweet is That, and Petal Crafts on Facebook.
You must be 18 or older to enter.  This giveaway is open to residents of the US and Canada only.
Lila Loa is also, having a Day Ten giveaway.  You can check it out here.
For more giveaway fun, check out the following links: