Decorated Holly Cookies
Did you know that decorated holly cookies are probably my all-time favorite Christmas cookie to make?  Especially since I picked up Good Cook's twelve piece holiday cutter set.  These well-made cutters are the perfect combination of traditional and whimsical and instantly put me in the mood to create.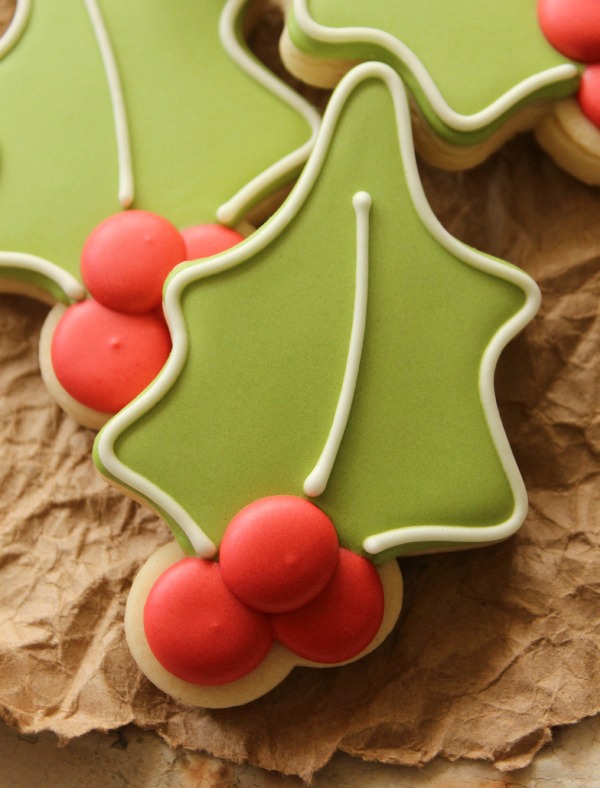 To make these cookies you will need:
Red 20-second icing
Green outline and flood icing
White piping icing
Begin by using red 20-second icing to add the first berry.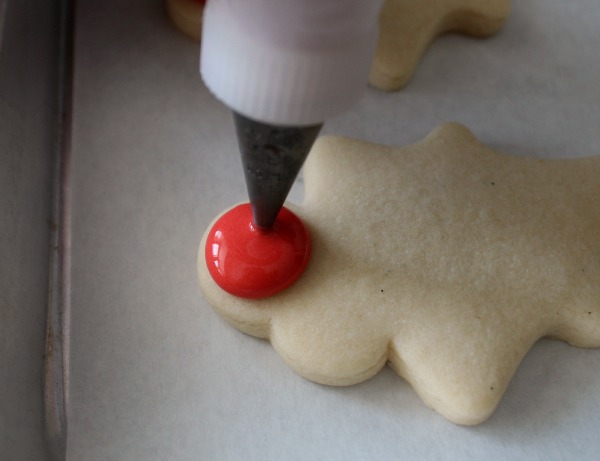 After a few minutes, add the second berry.  Waiting a bit between each application is a great way to create dimension with royal icing.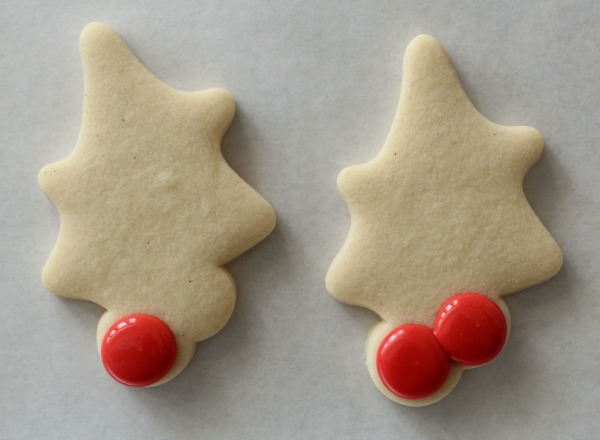 Let the first two berries dry for a bit, then outline the leaf with a #2 tip and flood.  At this point, let the cookie dry.  This can take anywhere from four to twenty-four hours.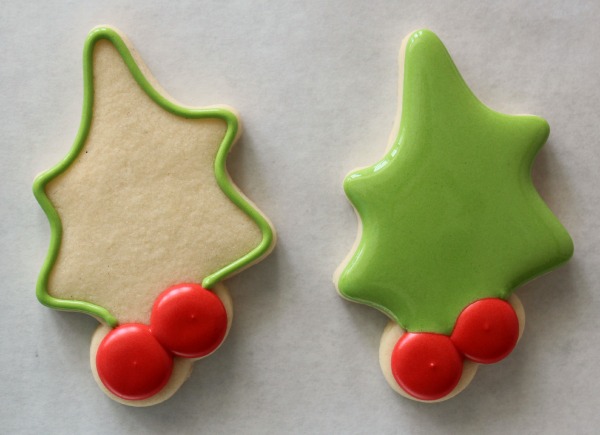 When the base is dry, it's time to add the final details.  Use a #2 tip to outline outside of the leaf.  Add a third berry, then add a line to the middle of the leaf.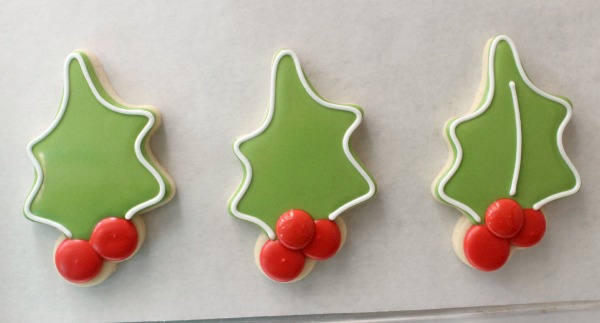 When the cookies are dry, they're ready to enjoy.  What better way to celebrate the holidays than sharing cookies with friends.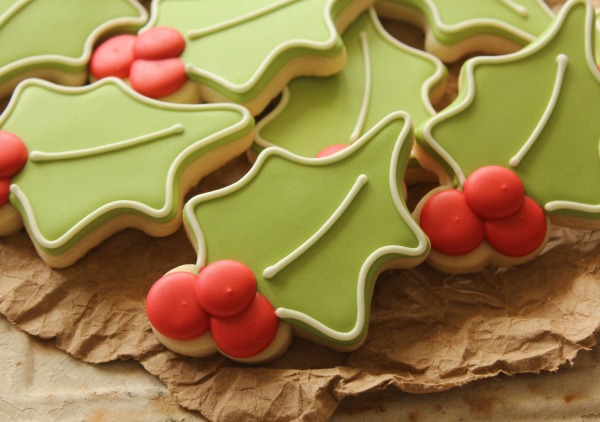 For more pretty holly designs, check out the following posts: