Easy Decorated Holly Cookies
It seems like the holiday season is flying by, so this year I'm trying to embrace simpler cookie designs.  Rustic wet-on-wet holly cookies look great and are sure to please.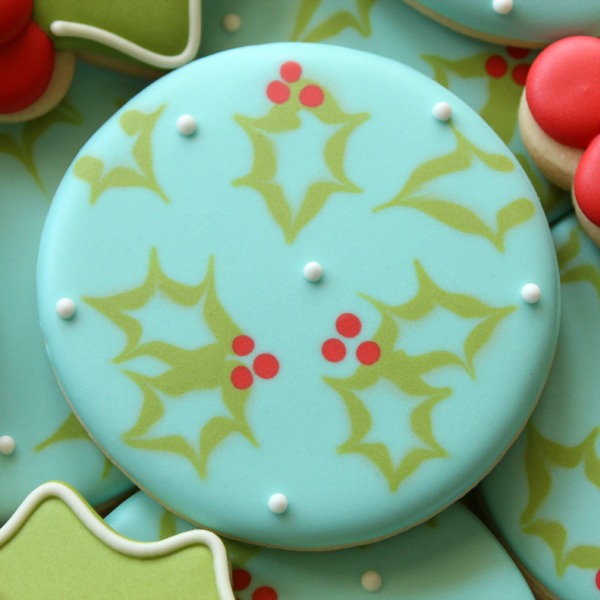 To make these cookies you will need:
Light blue outline and flood icing
Light green flood icing
Red flood icing
Toothpicks, needle tool, or turkey lacer
Clean wet cloth
White piping icing (optional)
When decorating cookies using the wet-on-wet technique you must to work quickly.  Prepare all of the icing ahead of time and have your tools and supplies nearby.
Working one at a time, begin by outlining and flooding the cookie as pictured below.  Be sure not to overfill or the cookie may run over as more icing is added.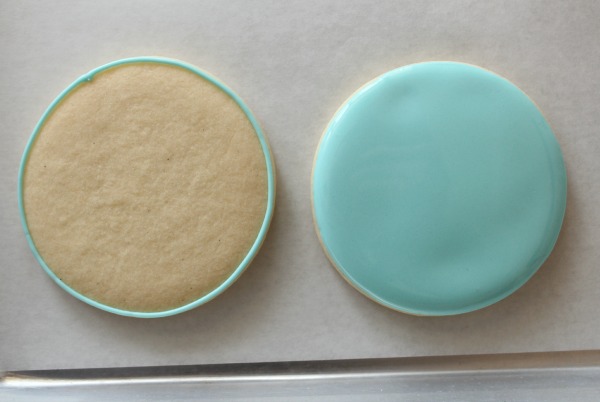 Once the cookie is flooded, immediately use green flood icing to pipe double leaves into the base.  The leaves will resemble a messy letter "B".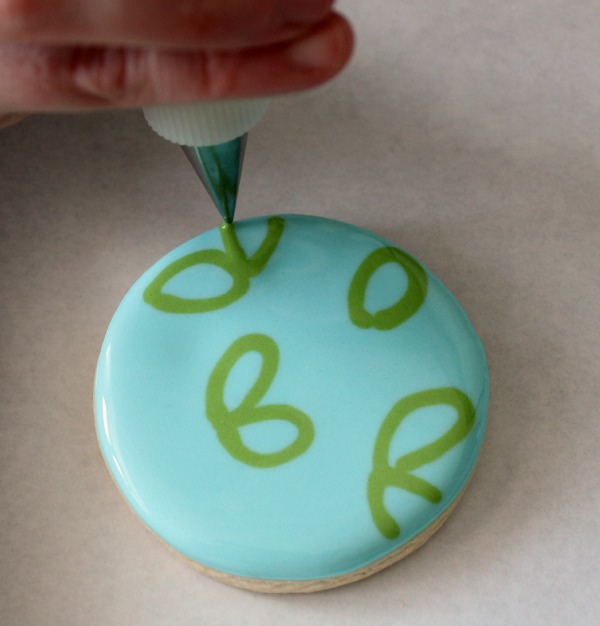 Next, quickly drag a toothpick (or other sharp tool) from the center of each leaf out through the green lines to create points.  To keep things clean, use a wet cloth to wipe the toothpick in-between drags.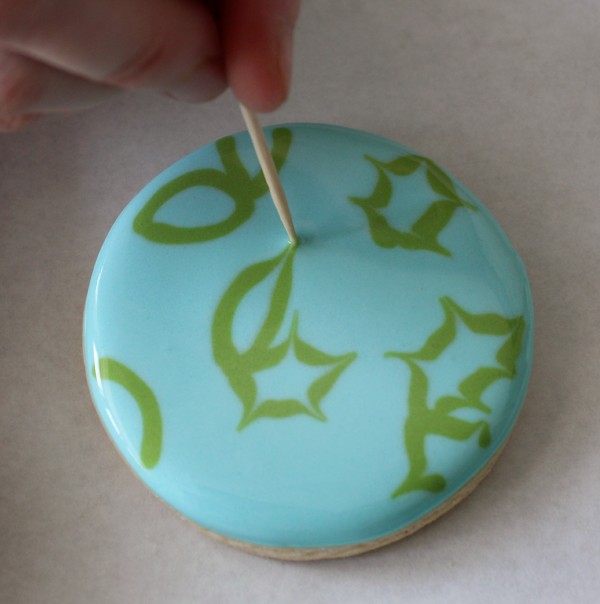 I try to do about five points per leaf, but if you run out of room, don't stress it.  When it comes to decorated cookies, there's a bit of beauty in imperfection.
As soon as you're finished with the leaves, quickly add berries.
Again, it's important to work as quickly as possible so that the icing remains flat and smooth.  Let the cookie dry (this can take anywhere from four to twenty-four hours) and add a few white dots  if you'd like.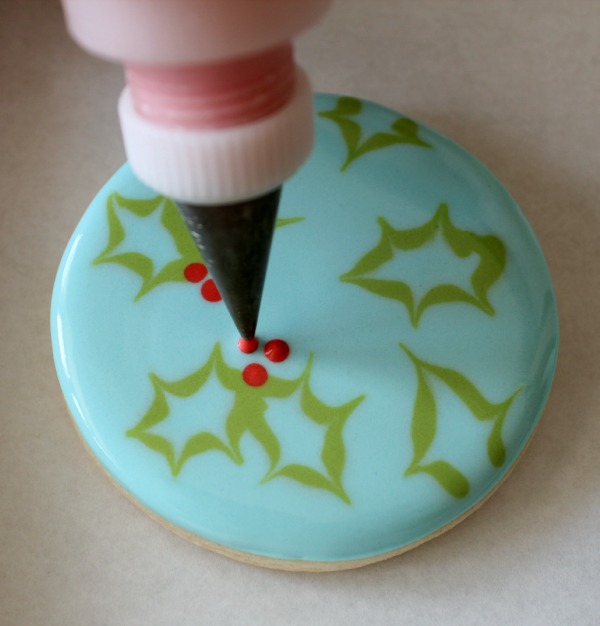 For a different look, try making solid leaves or use unconventional colors.  The possibilities are endless.
These cookies look great on their own or mixed with other simple designs like holly leaves.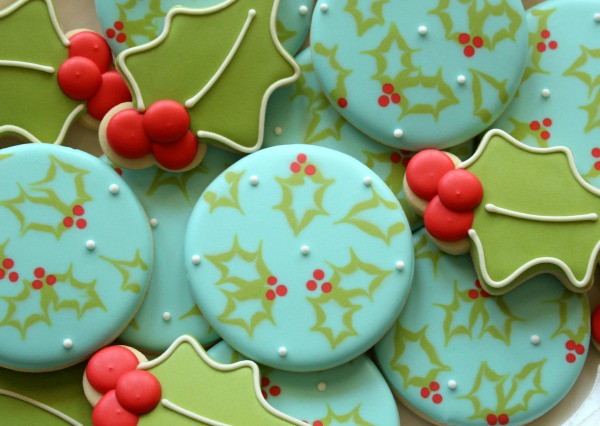 For more  simple Christmas cookie ideas, check out the following posts: