Easy Poinsettia Platter
The holiday season means many things to me.  It's a time of peace and goodwill, precious moments with family and friends, and lots of sweets and treats.  The holiday season also means that I will be super duper busy, so I'm always looking for cute cookie ideas that can be made in a hurry.
These easy poinsettia platters were the next logical step after my Thanksgiving Turkey platter. Using the same leaf cutter and a simple flower I arranged the cookies in the shape of this classic Christmas flower.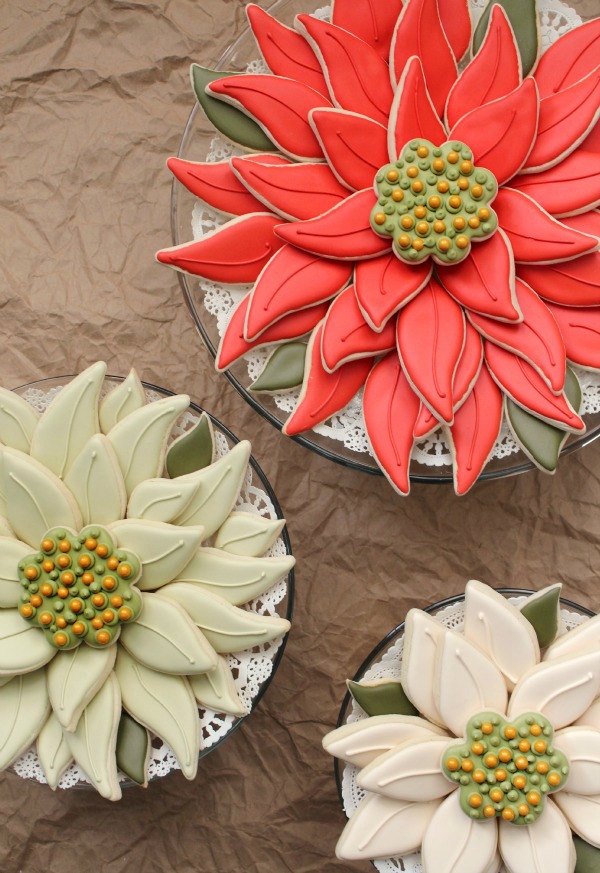 Making this type of platter requires a bit of pre-planning but it's really easy to do.  To begin, use your cutters to guesstimate how many cookies you will need.  Bake a few more than you think you'll need just in case.  It's better to have too many than not enough.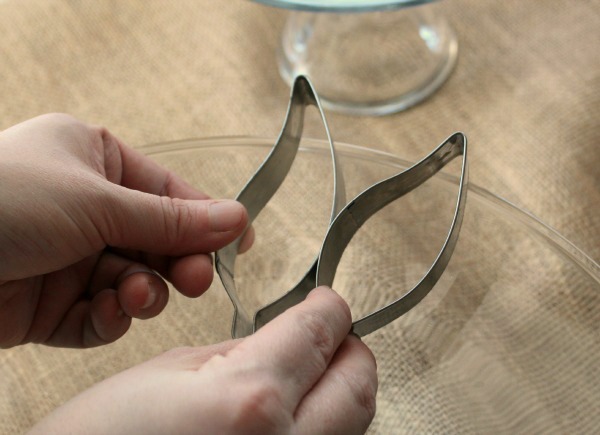 Once the cookies are baked and cooled lay them out before decorating to get an idea of how the final arrangement will look.  Next, transfer the cookies back to the cookie sheet in an organized fashion and decorate as simply as possible.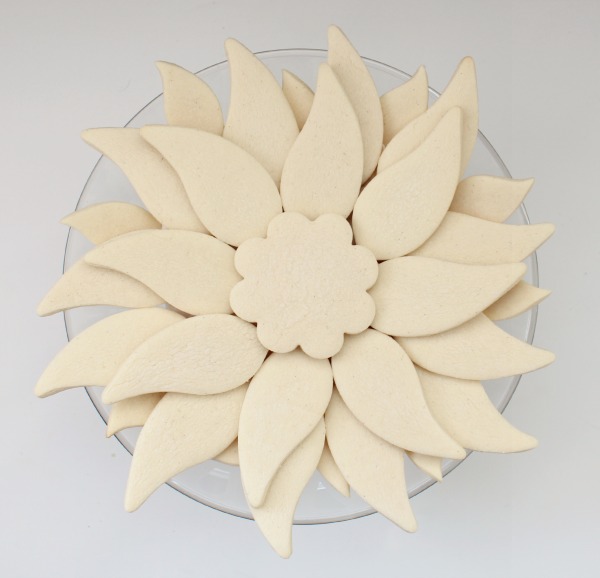 When you're ready to put everything together start by layering a cake doily and a bit of plastic wrap on a round platter or cake plate to keep the cookies in place.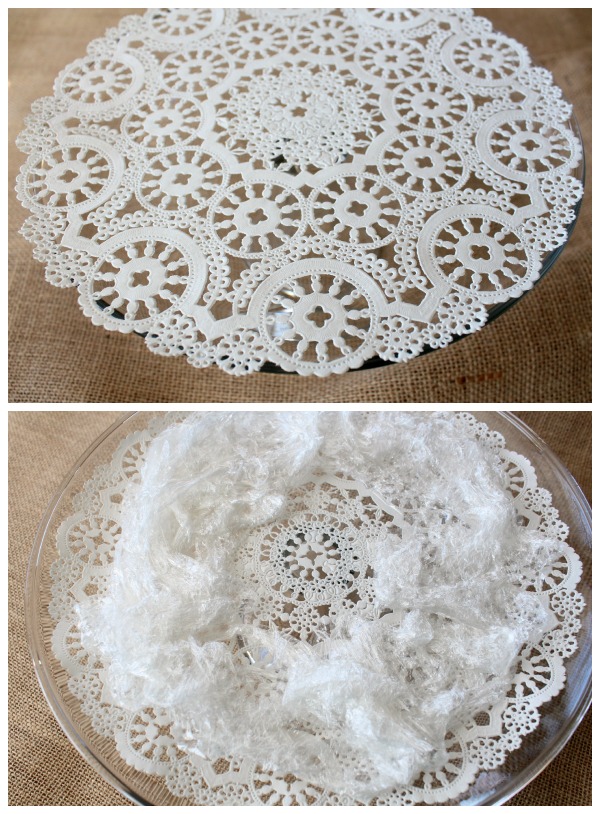 Next, arrange the cookies around the edges building each layer until the platter is full.  I added a few leaves as fillers, but this is optional.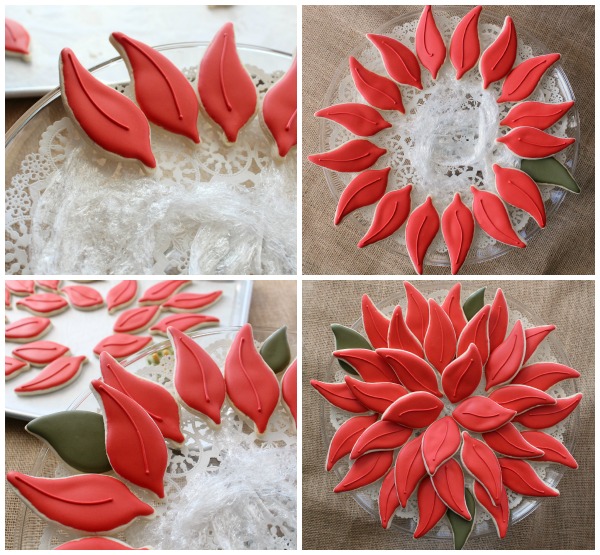 Finally, add the center cookie.  I used a simple flower cookie decorated with gold sugar pearls, but you can choose anything you like.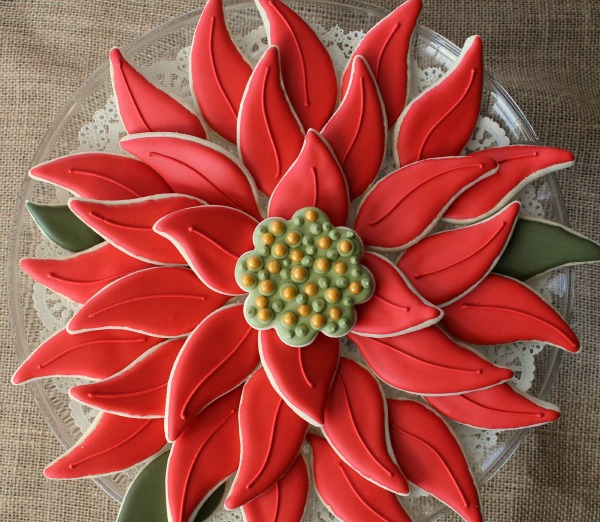 With minimal time and effort you can create a showstopping platter worthy of the most elegant holiday dessert table.  This color palette would work well for these cookies, but they'd also look amazing in shimmery silver and blue.  Don't be afraid to experiment.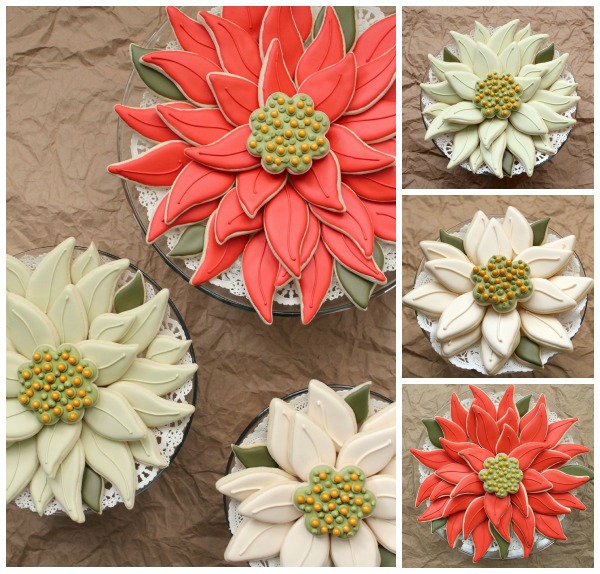 I hope this idea makes its way onto your Christmas baking list.
Happy holidays!