Chubby Pencil Cookies
As much as I'd love to, I can't take credit for this adorable idea.  The genius behind these chubby pencil cookies is my friend Samantha, of Flour de Lis, who you may remember from this post.
These cookies made previous appearances as part of my Nerdy Bookworm Platter and also here.  I love them because they're the perfect combination of simple and sweet.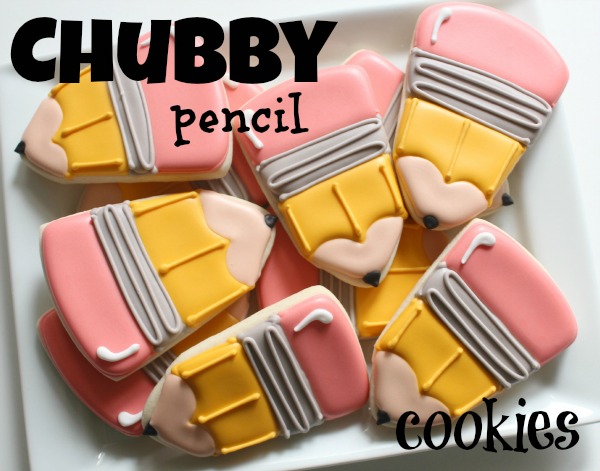 When Sam suggested using a candy-corn cutter for a pencil, I kind of fell in cookie love.  For years I've been dreaming of a cute pencil cutter and all this time it was right in front of me!  You can control the "chubbiness" by cutting at different angles.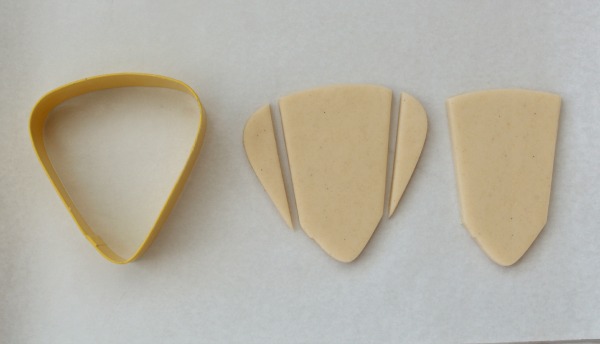 To make these cookies you will need:
Pink piping and flood icing
Yellow piping and flood icing
Gray piping and flood icing
Light fleshtone 20-second icing
Black 20-second icing
Tip: Keep things simple by outlining in black or using 20-second icing for the base and black piping icing to add details.
Outline the cookie as shown below.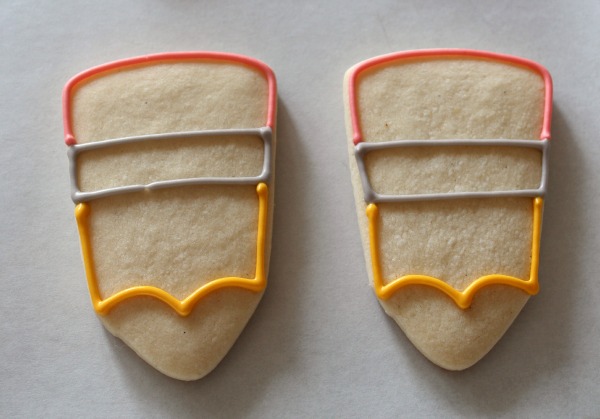 Fill alternating sections of the cookie and use 20-second icing to add a black tip.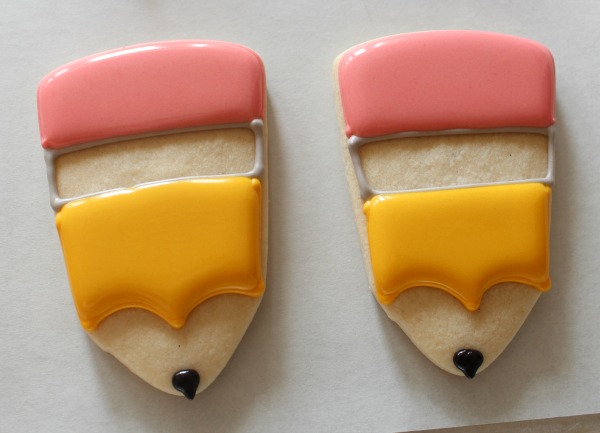 Let the icing dry for a bit, then fill the remaining sections.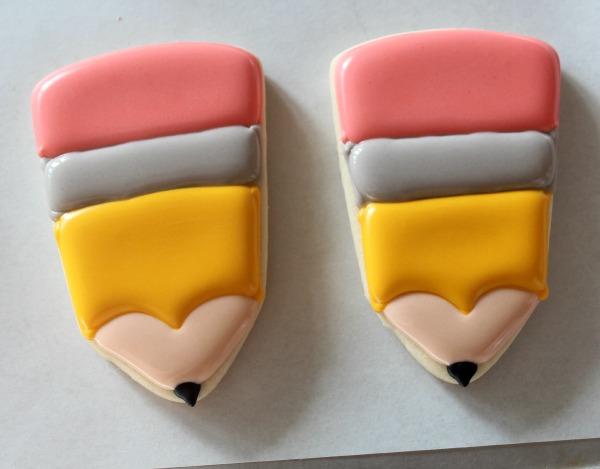 Add simple details using a #2 tip.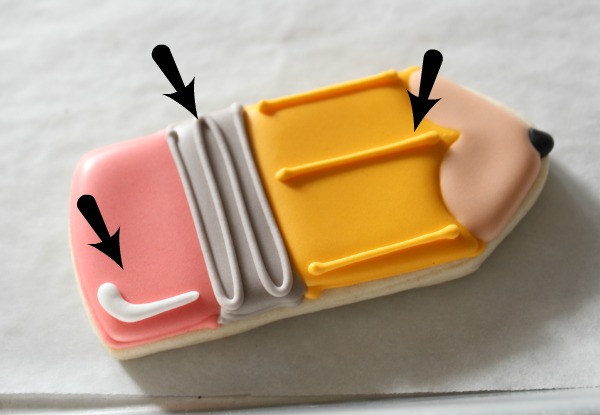 Tada!  Pencils that you can actually chew on!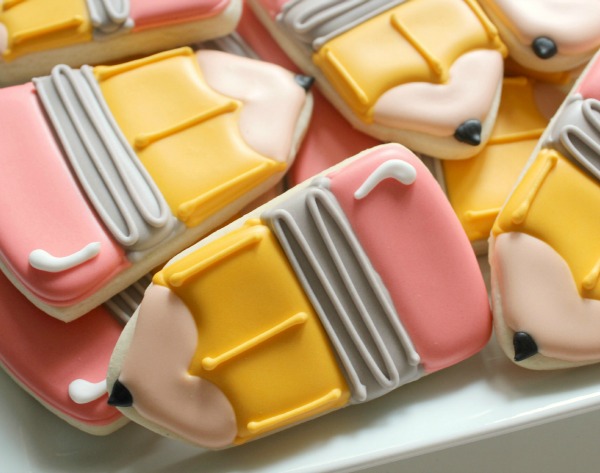 This idea would also work well for crayon cookies.  I hope everyone has a wonderful week.
Happy Monday!