Simple Crayon Cookies
Crayon cookies are a fun and colorful design. Whether you're making them as teacher's gifts or for an art party they're sure to brighten any day.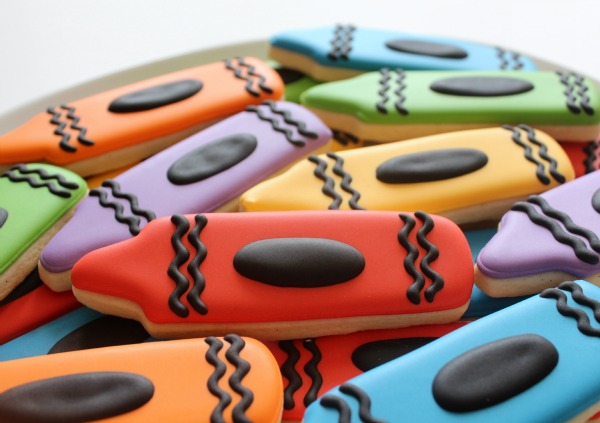 To make these cookies you will need:
Begin by outlining the cookie with a #2 tip.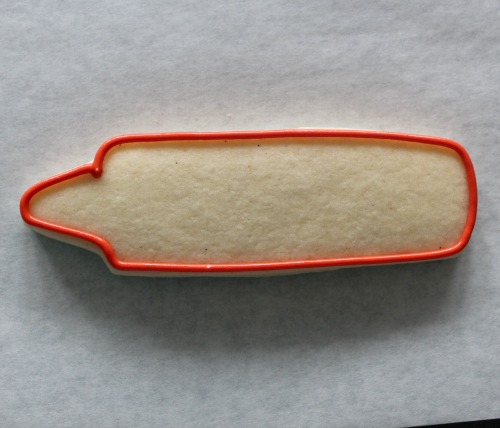 After the cookies are outlined, fill with flood icing.  Let dry completely.  This can take anywhere from 8-12 hours.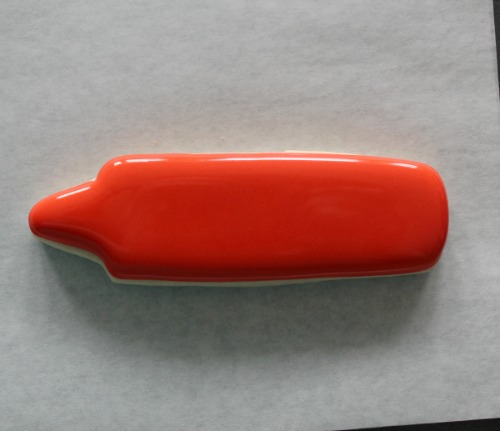 When the base is dry, use medium consistency icing to make an oval in the center of the cookie.  Fill immediately so that the outline and fill come together to form a solid shape.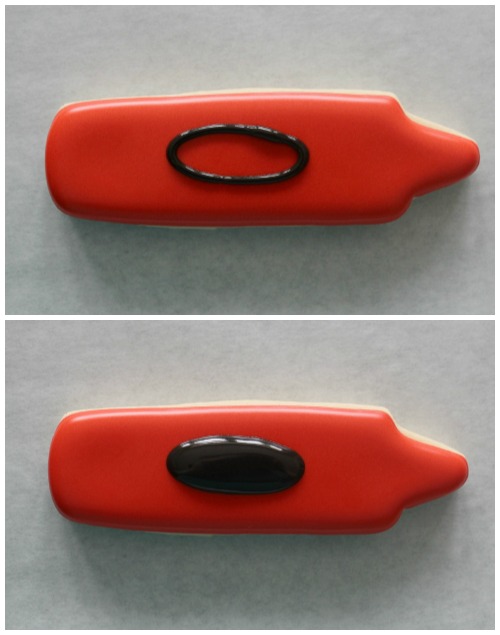 Finish up by adding two squiggly lines to each end of the cookie using a #2 tip.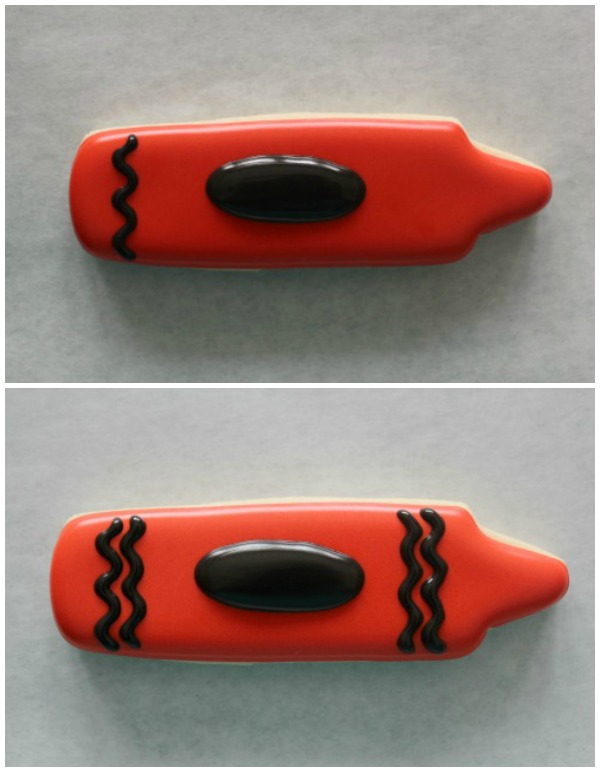 These colorful cookies make a beautiful presentation.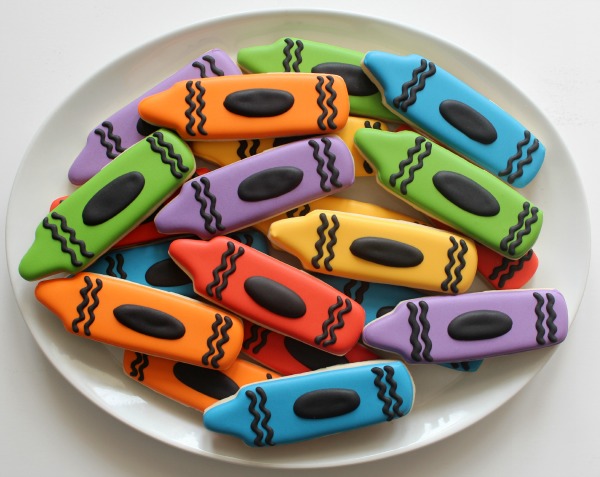 Be sure to check out these adorable school-themed cookie designs: