Woodland Fox Cookies with Clough'D 9 Cookies
What happens when a seventh-grade science teacher leaves her post to become a full-time cookie decorator? Adorable cookies, of course! Oh…and yet another poor, unsuspecting husband becomes a cookie widower, but that's another blog.
In any case, you definitely want to follow along as my creative and inspiring friend, Amy, of Clough'D 9 Cookies, (did I mention that she's creative) teaches us how to make woodland fox cookies with a bell cutter!
Hi! I'm Amy from Clough'D 9 Cookies. I was absolutely thrilled when Callye asked me to do a holiday guest post on her blog. I knew I wanted to do a design that involved repurposing cookie cutters, especially since Callye was first to inspire me to use cutters in different ways. I also wanted to incorporate the woodland theme that is so trendy right now.
What better way to reach both goals than by re-purposing a bell cutter to make a cute woodland fox, with or without a scarf!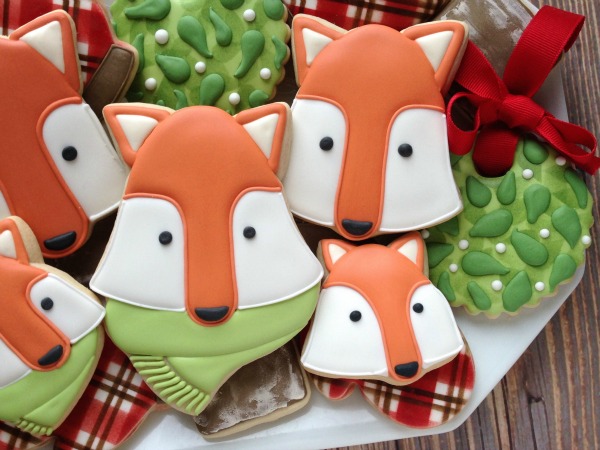 First, you will need a bell cutter. Any bell cutter will do, as long as it has a clapper. The clapper doesn't need to be centered along the base of the bell. In fact, having both types of bells can add some variety to your platter! You'll also need a cutter to make small triangles, like the tip of a straight tree cutter.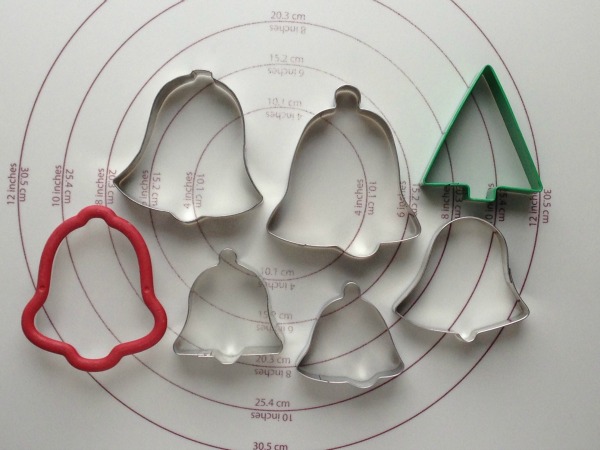 Notice how the clapper placement can make the fox look different.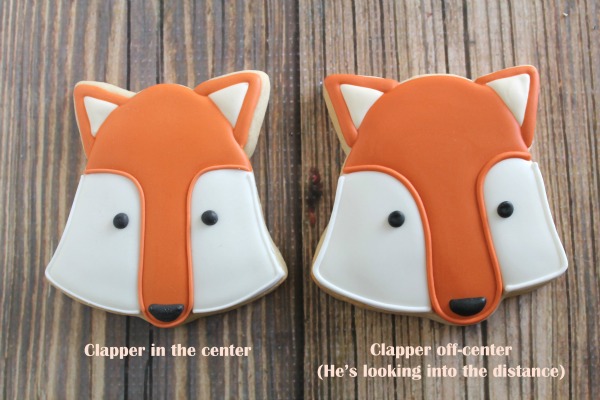 Time to make the fox!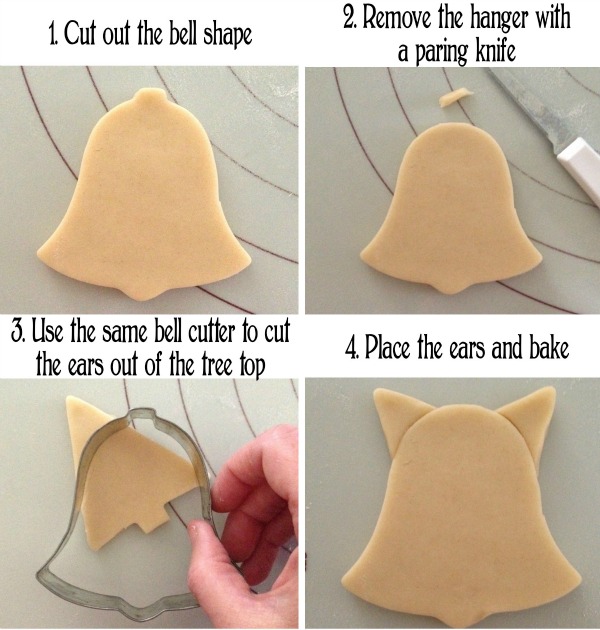 Does your fox need a scarf to ward off the winter chills? Use the same bell cutter to make a simple scarf!

After the cookies are baked, it's time to decorate. I used an 18-20 second royal icing for the steps below. You don't have to wait for one section to dry before piping the next, but you can if you want to!
NOTE: If your clapper is off-center, adjust the sizes of the white section of the face. If the clapper is swinging to the right, make the left white section bigger and vise versa. Refer to the picture earlier in the post to see an example.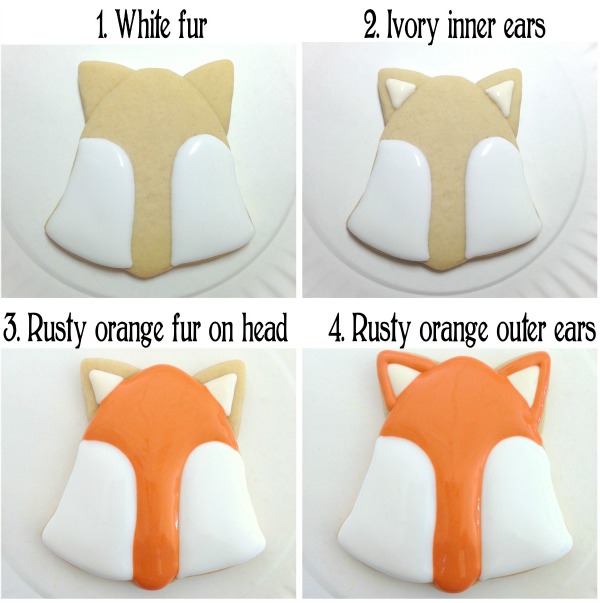 Once you have decorated the basics of the fox, let the icing dry for at least an hour before adding the details. The details are added with a piping consistency royal icing in coordinating colors.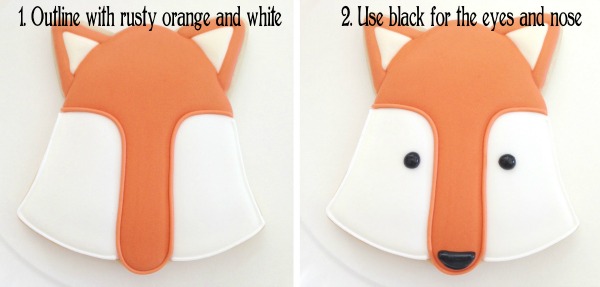 Does your fox have a scarf? Decorating it is easy! Use an 18-20 second consistency icing for the scarf and it's fringe.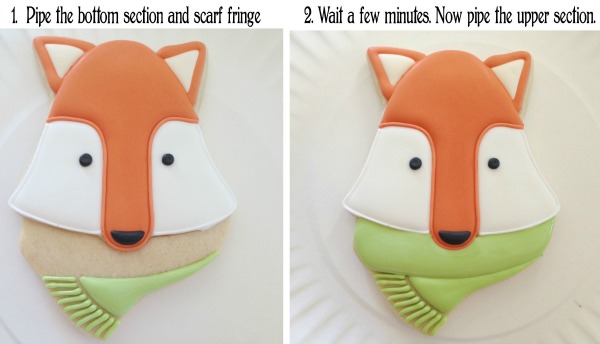 Your woodland fox is ready to celebrate the holiday season! This fox design has lots of other applications, like a "You're Foxy" Valentine collection or even a woodland-themed baby shower.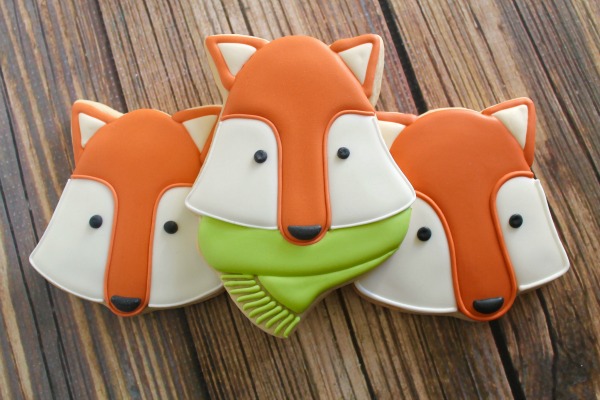 Have a wonderful holiday season!