Decorated Golf Cookies
Father's Day is coming soon, and in my world that means lots of cookies in the traditional themes. At the top of the list, golf cookies.
To be honest, I don't know much about golf. I went to the driving range (I think that's what it's called) with a couple of friends in high school and after about three swings, one of them forbade me to touch her clubs. What a grouch, right?
Most recently, my husband forced me to watch the Masters. After three days I learned two things. It's a pretty big deal to win that not-so-stylish green jacket, and if I ever can't sleep, golf is the answer.
Seriously though, I may not cut it out on the course, but golf cookies? Those I can do.
These simple cookies were inspired by Cookie Craft, a cookie decorating classic. Chances are, if you're into decorated cookies, you own, or at least know of this book.
This timeless classic features over one-hundred and fifty cookie designs, along with recipes and practical tips for anyone interested in the art of cookie decorating.
If you're familiar with Cookie Craft you might have noticed that it looks a little different. Not to worry, it's the same book you know and love with a fresh new cover. Isn't it pretty?
Better yet, it's now in paperback.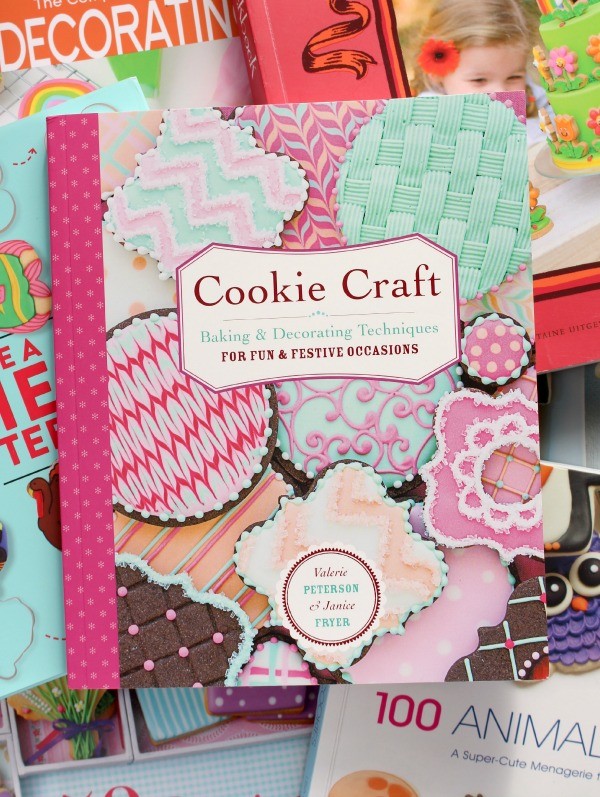 Reading through my new copy of Cookie Craft inspired me to put my own spin on their classic putting green design. So, I made golf cookies, Sugarbelle-style.
Start with your favorite cookie recipe and cut into rounds.  If you don't have a favorite, you can find mine here.
Immediately after baking use a large round tip (I went with a #10) to quickly cut a small hole near the bottom edge of the cookie. 
Word to the wise — by "immediately" I mean cut the cookies as soon as they come out of the oven!  This is important for a nice clean cut.  Also, be very careful not to burn yourself (not that I've ever done that).  
If you're cutting a lot of cookies, I also recommend using two tips. That way you can switch them out and continue to cut while the other one cools.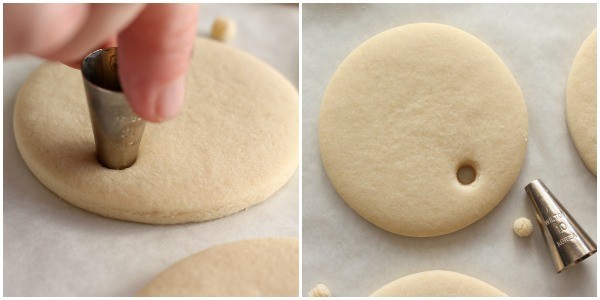 To make these cookies you will need:
Green piping and flood icing (make the flood icing a little on the thicker side)
Gray piping icing
Red piping icing
Black piping icing
Outline the cookie with a #2 tip.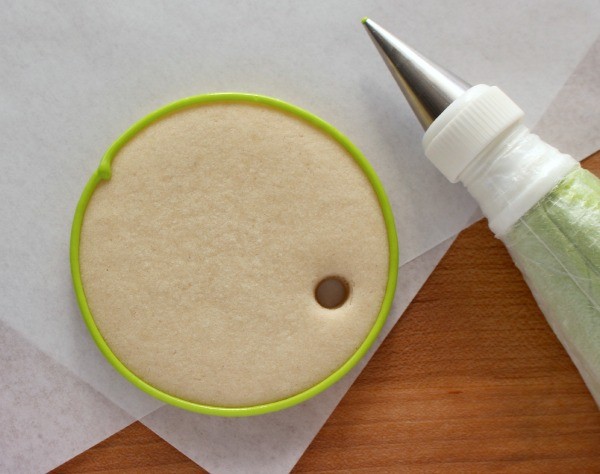 Quickly flood the cookie, leaving the cut out space open. Immediately drop a sugar pearl into the wet icing and let dry.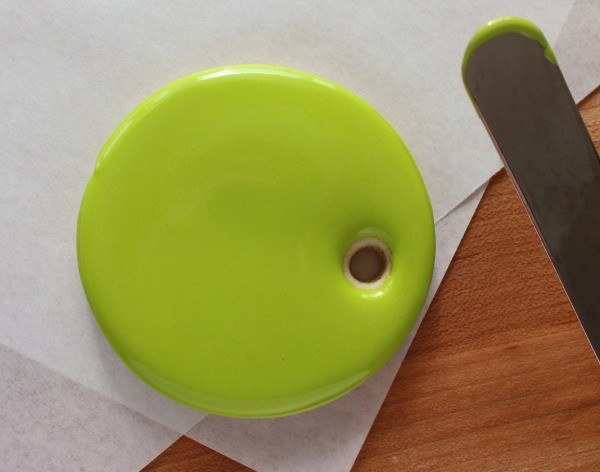 When the base is completely dry, pipe the details. Use gray icing and a #2 tip to pipe a flagpole. Let the pole dry, then use a #66 leaf tip to add a flag. I made my flag a little wavy so it looks like it's fluttering in the wind, but if you like straight flags you can do that too.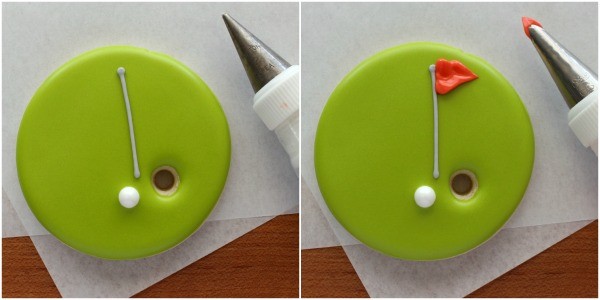 Finish up by using black icing and a #1.5 tip to pipe a loopy ball trail. To avoid wonky lines, I suggest starting at the ball and piping back toward the edge. You may also notice that I used a solid line instead of dashes like the original. With four kids, I just don't have time for all that. If you like dashes better, then by all means, do dashes.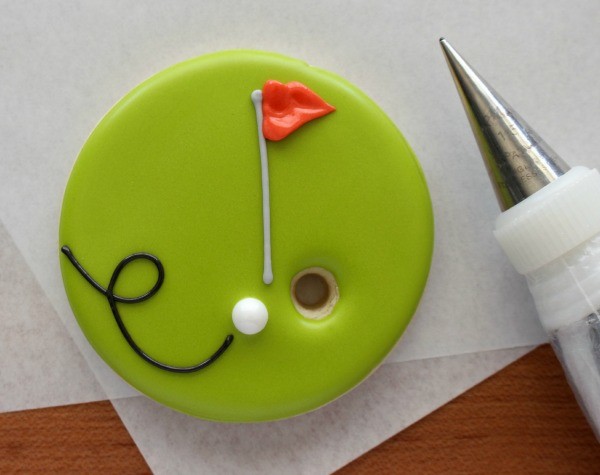 Now before anyone gets huffy, let me just say, I'm fully aware that women also play golf. So, if you want to make these for a girl, say for Mother's day, then go for it. Girls like golf too.
If you don't already have a copy of Cookie Craft, you need one. You can pick it up here. For more fun golf cookie inspiration, be sure to check out the following links: