How to Make Easy Hole in One Golf Cookies
It's no secret that when it comes to golf, my knowledge is pretty limited.  In fact, I spent twenty minutes on Google before naming this post just to be sure I didn't embarrass myself.
Anywho, I may stink at golf, but I try to make up for my complete and utter lack of knowledge with cute cookie ideas.  I hope it's working.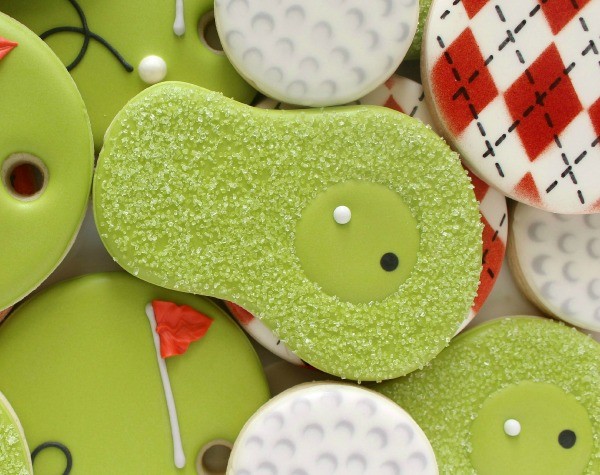 Like many of my cookie designs, this one began life as a completely different cutter, in this case, a flip flop.  You can buy this exact cutter here, but if you're short on money or time, a simple circle will work too.  Don't be afraid to be creative or use what you already have.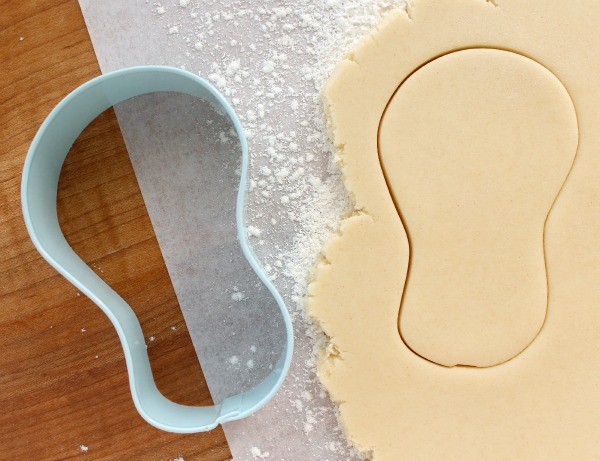 To decorate these cookies you will need:
Green or yellow food color marker
Green piping and flood icing
Black flood icing (only a little bit)
Begin by tracing a small circle at the wider end of the cutter.  I used a small round cutter, but anything you have around the house will do (a button or clean coin).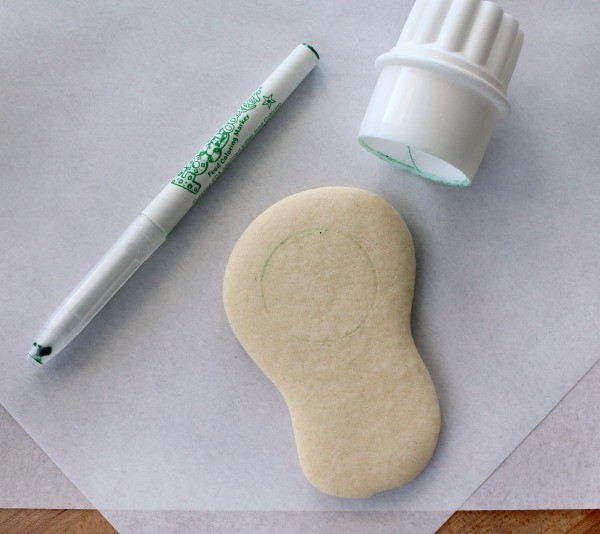 Next, carefully fill the circle with green flood icing.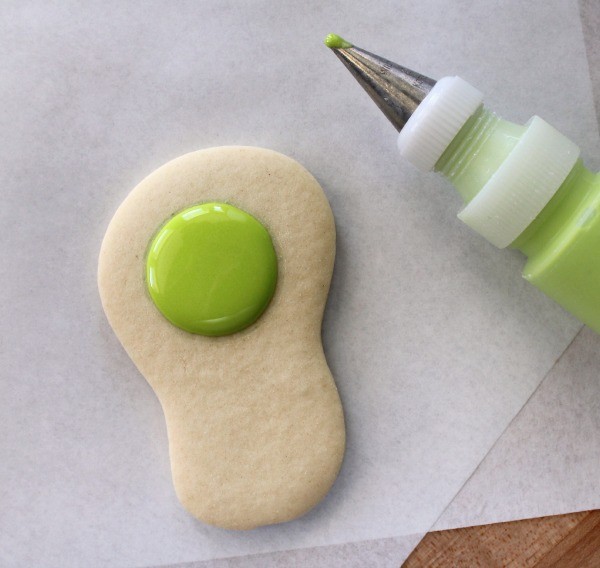 Immediately after filling, drop a small dot of black icing into the wet green flood.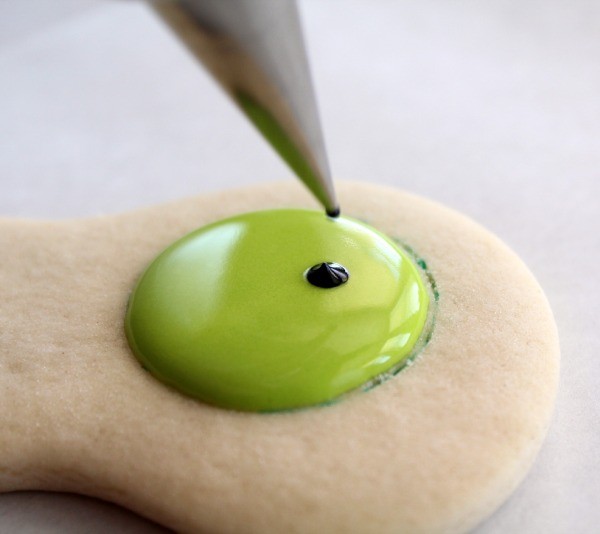 Next, drop in a white sugar pearl. It's important to work quickly so that the green icing does not dry before adding the black dot and sugar pearl.
At this point, let the cookie dry.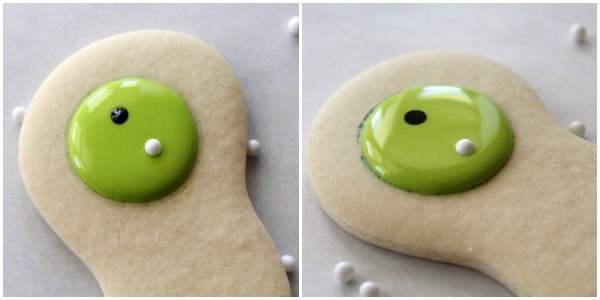 When the circle is completely dry (this can take anywhere from 4-24 hours depending where you live), outline the flip flop with a #2 tip.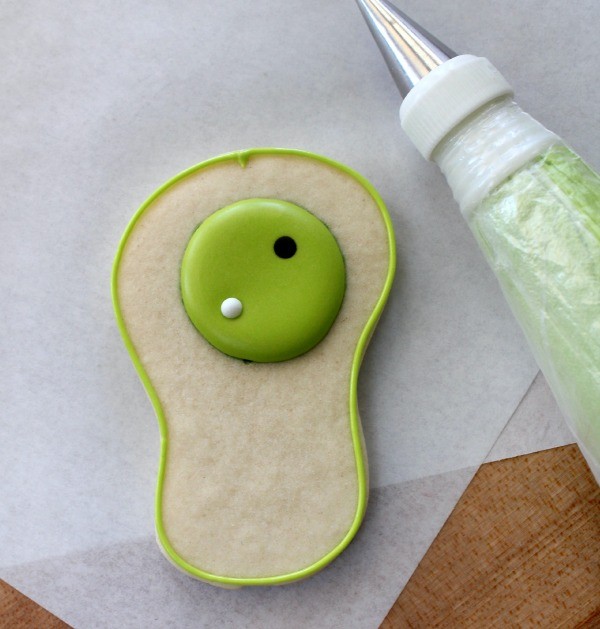 Fill the outline with green flood icing.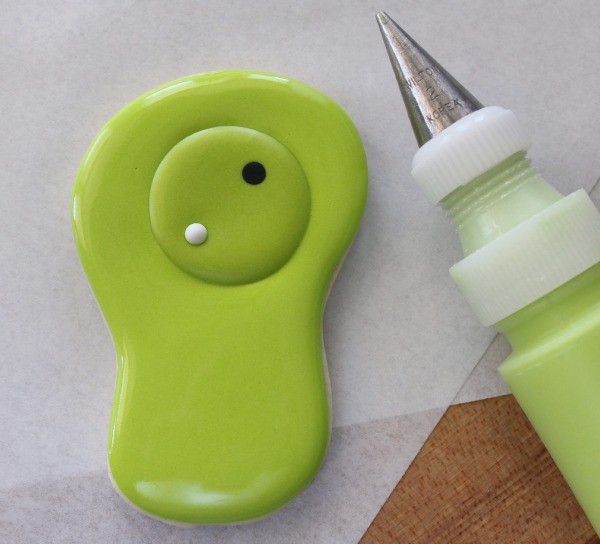 Give the icing a few minutes to set (2-3) then lightly sprinkle with sanding sugar.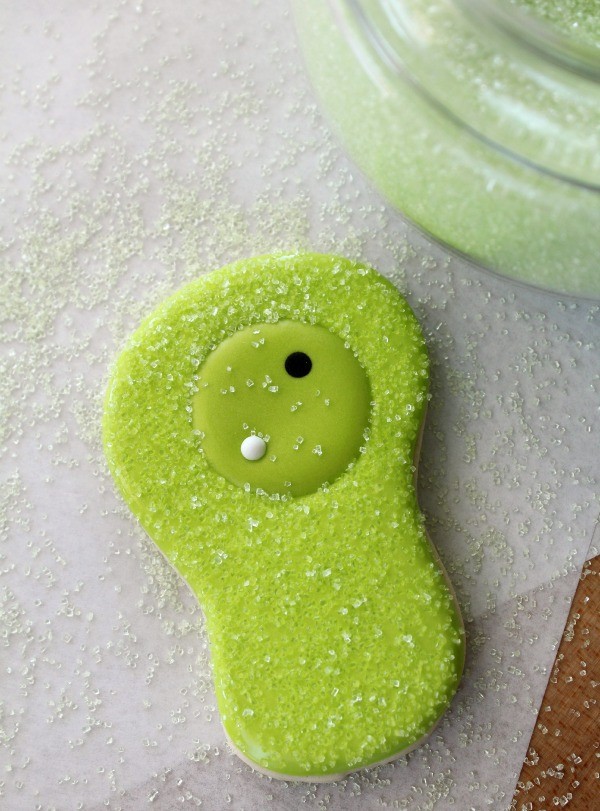 To really makes these cookies pop, mix with simple putting greens, golf balls, and stenciled argyle cookies.  If you need an argyle stencil, you can pick one up here.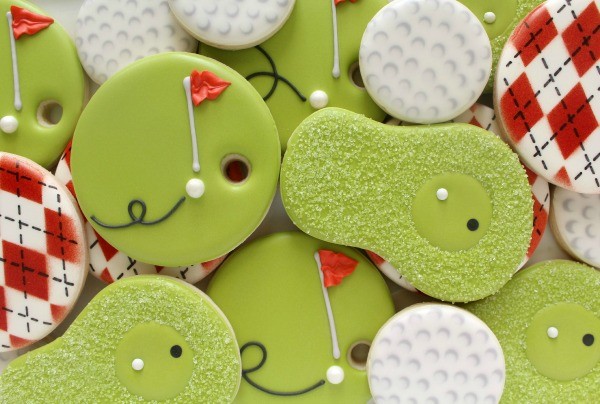 For more great golf cookie ideas, be sure to check out the following posts: