Burnt Orange Royal Icing
It's autumn in Cookieland, which means an abundance of fall-colored icing.  At the top of the list…burnt orange.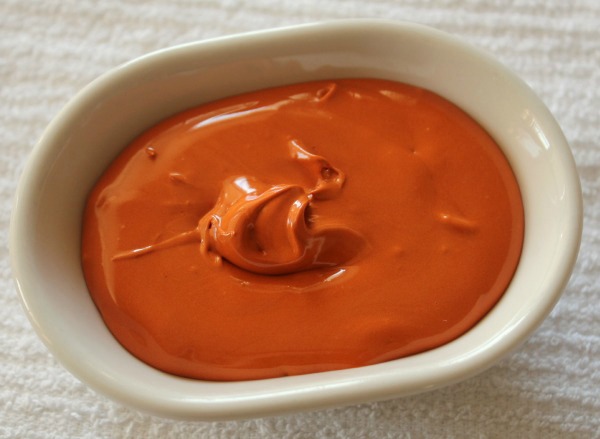 There are several ways to mix burnt orange icing, but since I'm a little sensitive to bitter colors (like red, purple, orange, black, burgundy, and pink) I bypass orange in favor of equal parts tulip red, egg yellow, and warm brown.
If you aren't bothered by bitter colors, simplify things by using copper or mixing orange and warm brown.
As always, I encourage you experiment to find the combination that works for you.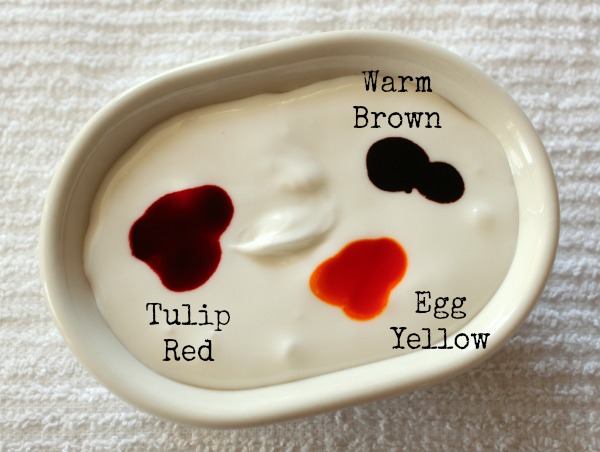 When mixing icing colors, the ratios are very important.  To illustrate this, I made three shades using the formula above.  Each of the following colors were created using the color combination above in different concentrations:
Six drops each, warm brown, egg yellow, and tulip red
Three drops each, warm brown, egg yellow, and tulip red
Small amount of burnt orange icing added to white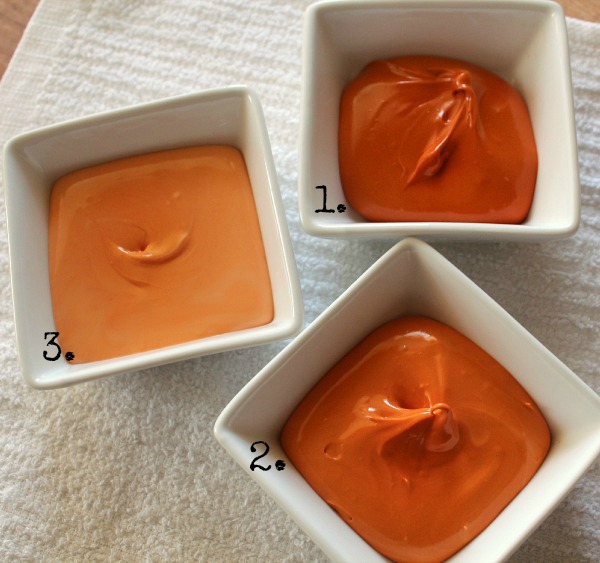 Burnt orange icing is the perfect addition to your next fall-themed cookie creation .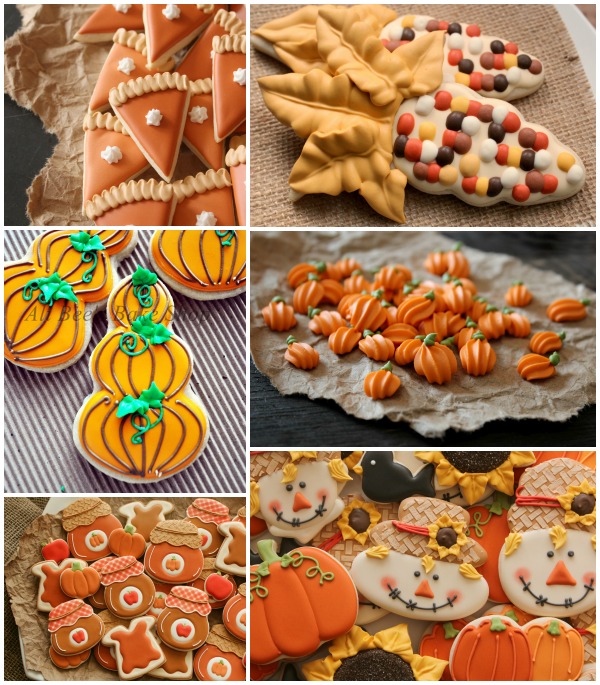 For more easy color formulas along with tips on coloring royal icing, check out the following links: