Easy Stadium Cookie
It's not Friday, but I still have football cookies coming your way.  These easy stadium cookies are the perfect addition to  your next game day celebration.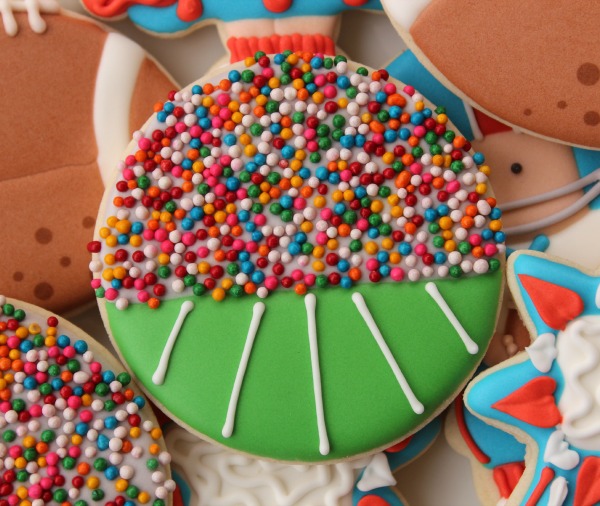 The great thing about this design is that they can be made with any basic shape.  This time I chose circles.  Next time I may do squares.  The point is, to keep things fresh, simple, and fun.
To make these cookies you will need:
Green 20-second icing
Gray 20-second icing (white will work also, I just happened to have leftover gray icing)
White piping icing
Non-pareils in the colors of your choice (buy non-pareils here)
To decorate simply follow the steps below:
Use a food color marker to divide each cookie into two sections.  It's a good idea to make one section lightly larger than the other.
 Flood the larger portion of each cookie with green 20-second icing and let dry.
When the green area is completely dry use gray (or white icing) to flood the remainder of the cookie.
A minute or two after flooding, lightly sprinkle the gray icing with non-pareils.  Be kind to everyone's teeth and take it easy on the sprinkles.  A little goes a long way.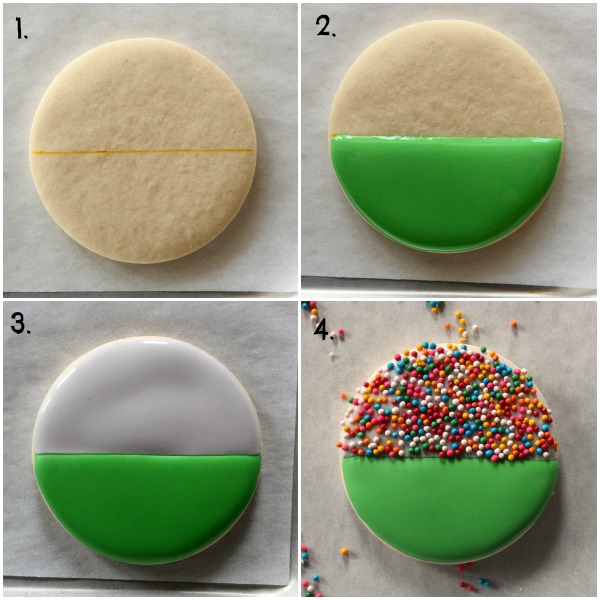 After adding the sprinkles, use a small round tip (such as a #2) to pipe lines on the green section as pictured below.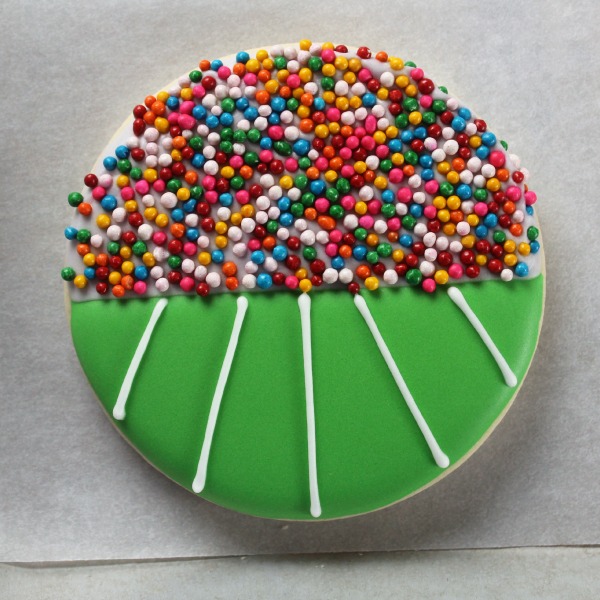 When the cookie is dry, gently brush away any excess sprinkles.
Simple stadium cookies look great mixed with other fun football or soccer cookie designs.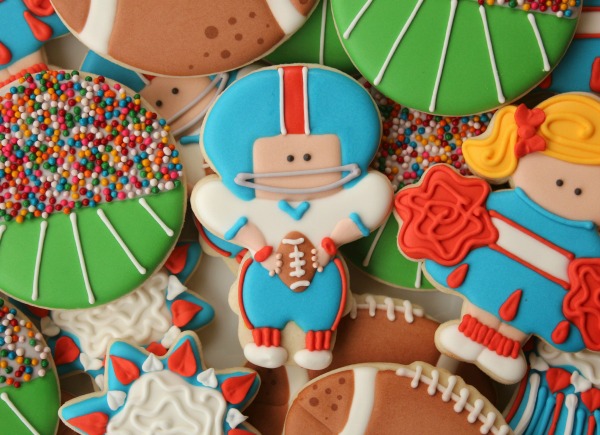 For more inspiring cookie ideas, check out the following posts: