Decorated Football Player Cookie
It's autumn in West Texas, so naturally, I've got football on my mind.  This adorable football player cookie is easy to customize to match your favorite team and best of all, it's made with a cutter many of you may already own.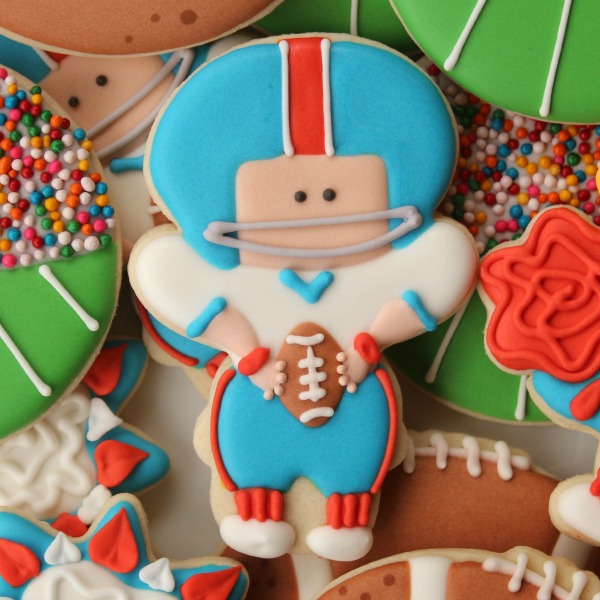 Did you guess?  My favorite snowman cutter has saved the day again!
Before decorating, I used a food color marker to map out my design.  This is a great way to create uniform cookies without using a projector.
Start by using bottom of the snowman cutter to complete the circle and create a helmet.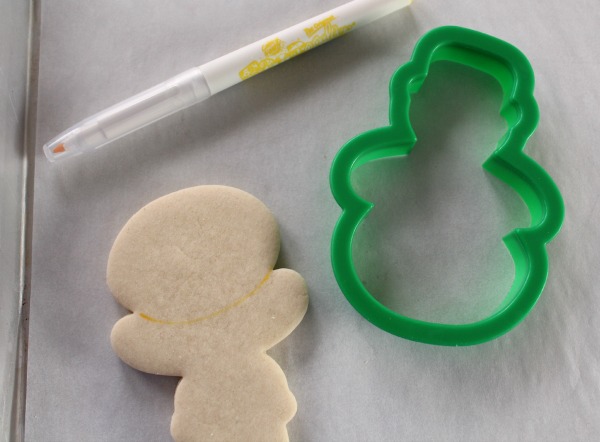 Using the first line as a reference point, lightly sketch out the rest of the design.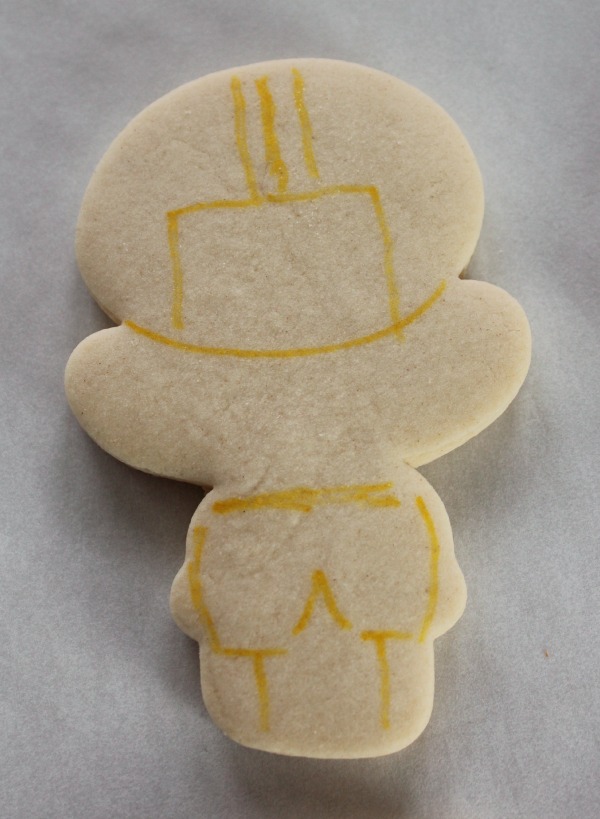 To decorate this cookie you will need:
Fleshtone piping and 20-second icing
Blue piping and 20-second icing
Red piping and 20-second icing
White piping and 20- second icing
Brown 20-second icing
Small amount of black piping icing
Small amount of gray piping icing
When decorating people cookies, I almost always begin by using 20-second icing to flood the base, then add details when the base is dry.  This design is no exception.
If your icing tends to bleed, wait a bit longer before adding the next color.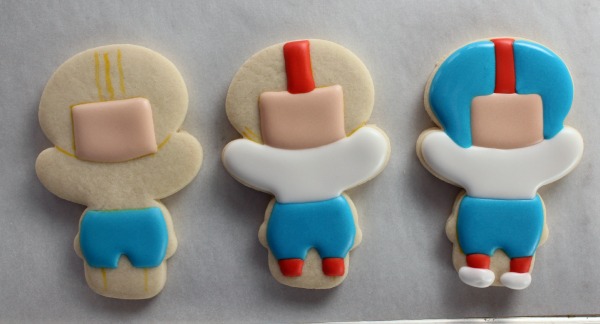 When the base has dried, add the following details:
Use brown 20-second icing to add a football.
Pipe a collar, sleeves, and a number, if desired.
Use flesh tone 20-second icing to add arms and hands, then pipe fingers with a small round tip.
Pipe white stripes onto the helmet.
Use gray icing to add a simple face mask.
Add two small eyes.
Use red piping icing to add wristbands, sock detail, and stripes to the side of his pants.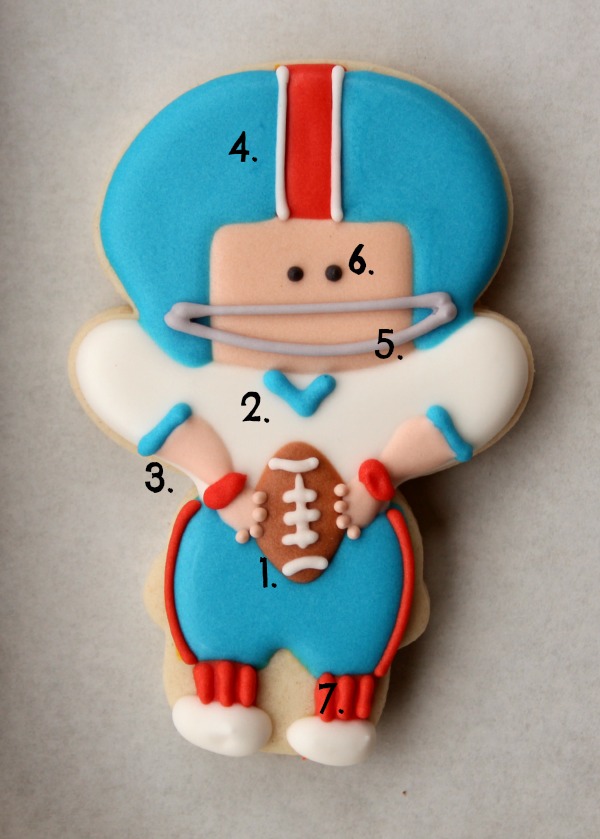 Whether it's the NFL, college ball, or your local league, this little guy is a perfect fit.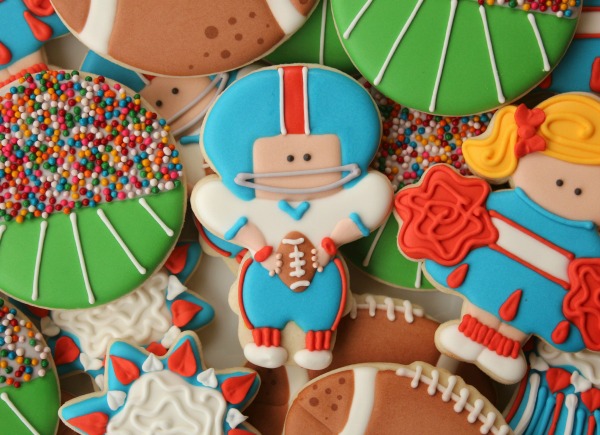 For more fun inspiration, check out the following posts: