Easy Lingerie Cookies
After Christmas cookies lingerie cookies were some of the first I decorated.  I still remember how excited I was.  Years later, they're still one of my favorites to make.  These adorably fun designs are always a bachelorette party hit.
Lingerie cookies are great for beginners because they're made with a common heart cutter.  If you don't already own one, they're pretty easy to find online or at your local craft store .  For panties, simply cut off the tip.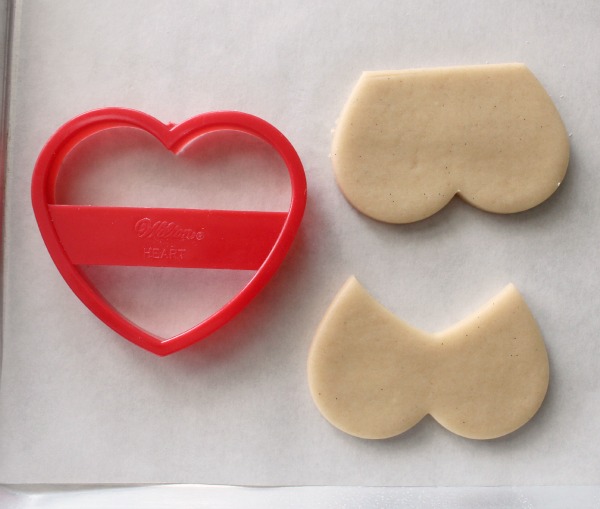 To make bras, overlap two hearts.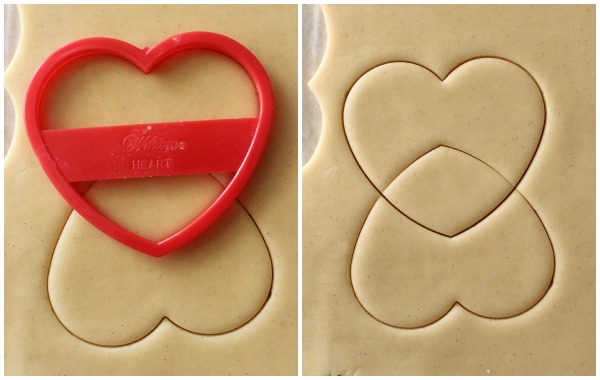 Two cookies with a single cutter.  What's not to love?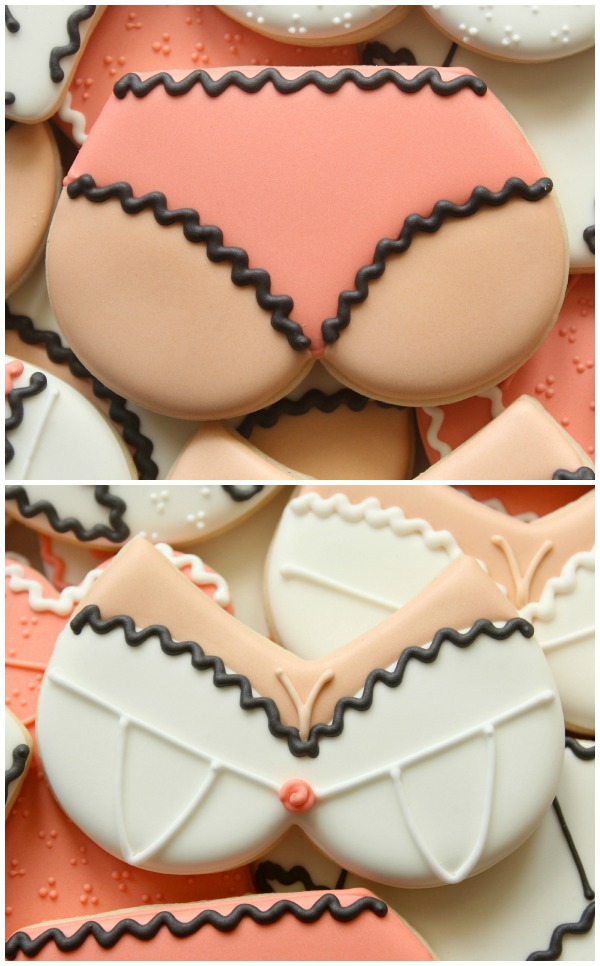 I also like using an egg cutter for lingerie cookies.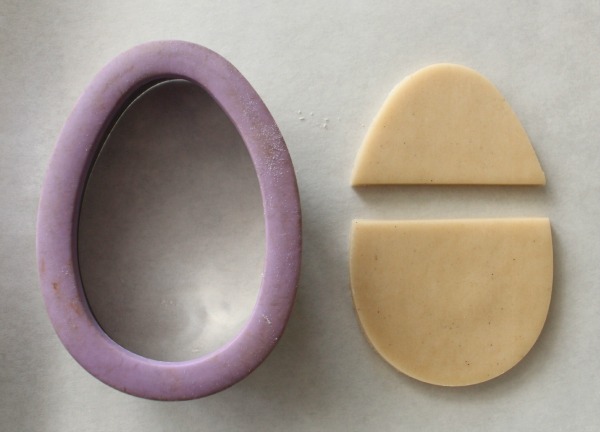 If they have lace, the aren't granny panties…or at least that's what I tell my husband.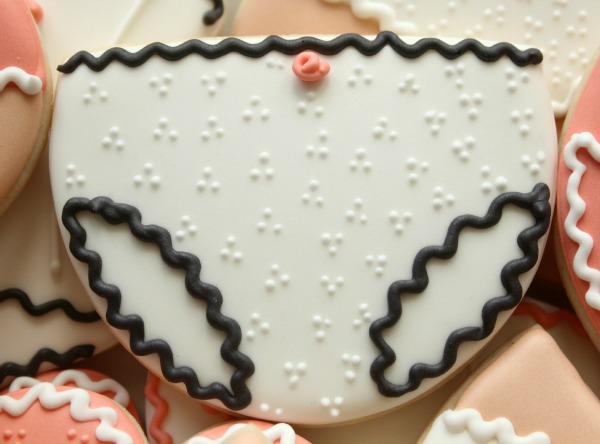 For the corsets I used a swimsuit cutter from Little Fox Factory.  It isn't as detailed as some of the other cutters available but it's a good size and a great price.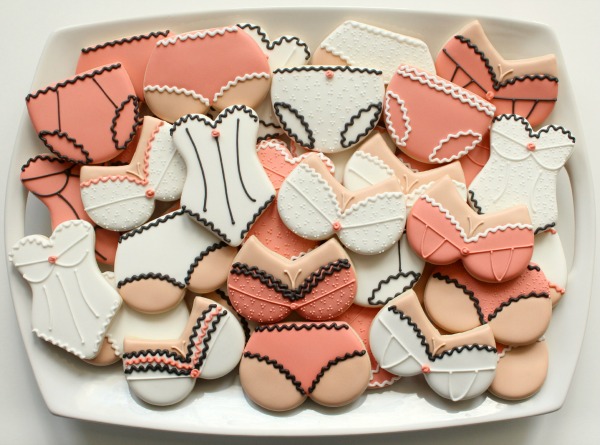 These cookies will put the "blush" in blushing bride.  Make them for your next bachelorette party for smiles all around.  If you're planning on lingerie cookies anytime soon, be sure to check out these helpful links: