How to Make Quatrefoil Print Cookies
Lately, it seems like quatrefoil is popping up everywhere.  On pillows, clothing, and even cookies.  While quatrefoil may look intimidating, it's definitely doable.  I promise you can master this print.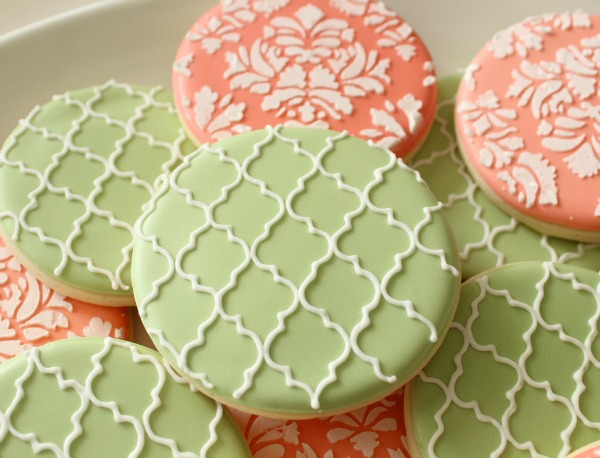 Using a cookie projector can make quatrefoil print a much more manageable task.  Here's a little template to simplify things.  To print, click HERE.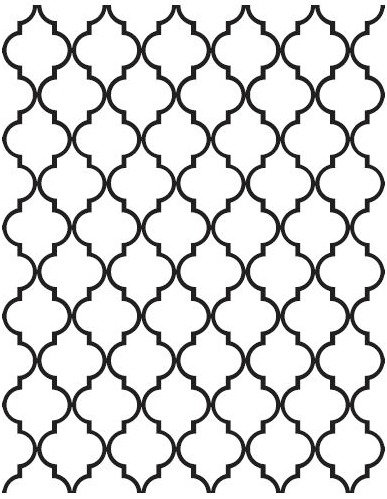 After printing the template, trim to fit your projector, and clamp securely in place.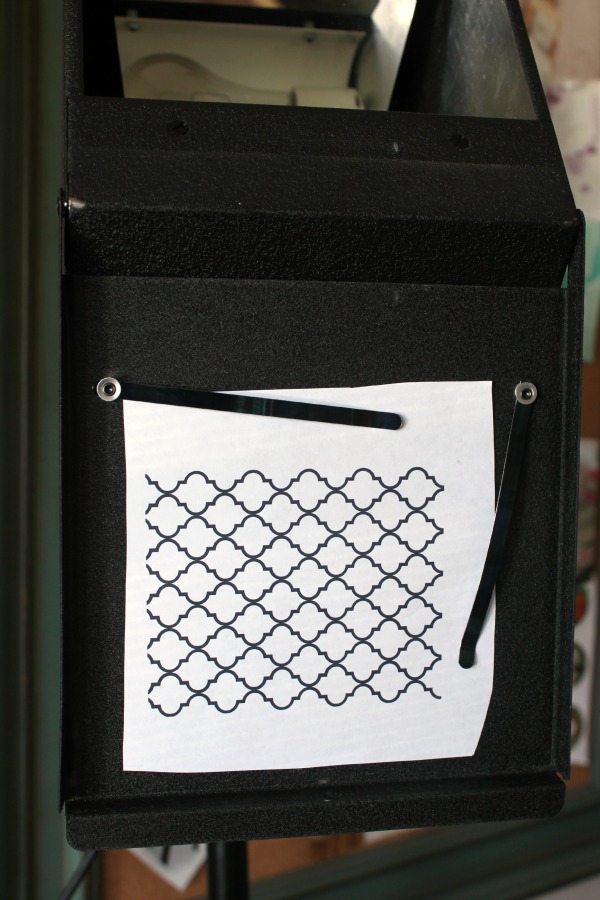 Use a #1-#1.5 tip to pipe the design.  Consistency is very important for this kind of work.  Too stiff and the lines will break.  Too thin, and you'll be left with a big blobby mess.  Think toothpaste.  Soft enough to to squeeze, but definitely not runny.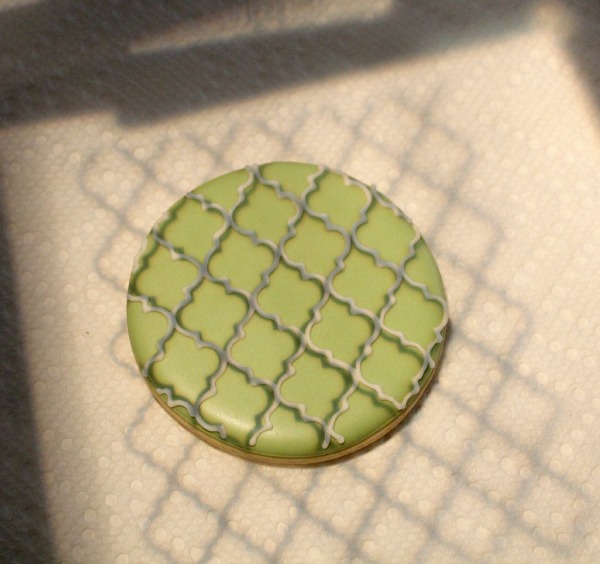 Quatrefoil looks beautiful mixed with prints like damask.  I purchased this damask stencil from Designer Stencils and I love how the two patterns look together.  If you need a little help with the whole stenciling thing, click HERE.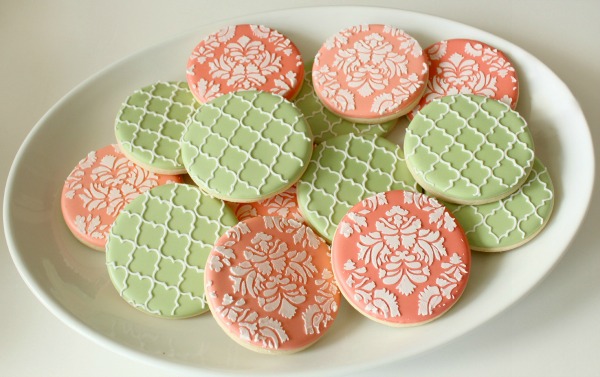 If you don't own a Kopykake, there are several other ways to transfer this pattern to a cookie.  For help, check out these helpful links:
Don't let quatrefoil scare you.  You can do it!