Halloween Candy Bucket Cookies
Halloween is almost here and I can't wait to raid…I mean CHECK my kid's candy stash.  In the meantime, I made my own Halloween candy, cookie-style.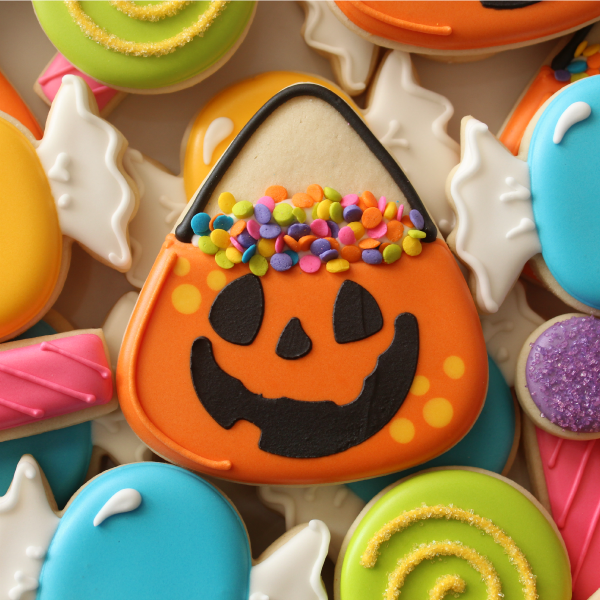 I'd originally planned to use a skull cutter for this design, but after sketching, I realized my jack o' lantern stencil was too big for the cutter I had in mind.  Instead I went with a candy corn.
Before decorating I traced around the bottom of the cutter with a food safe marker to map out the design.  This is a great way to create uniform cookies without using a projector.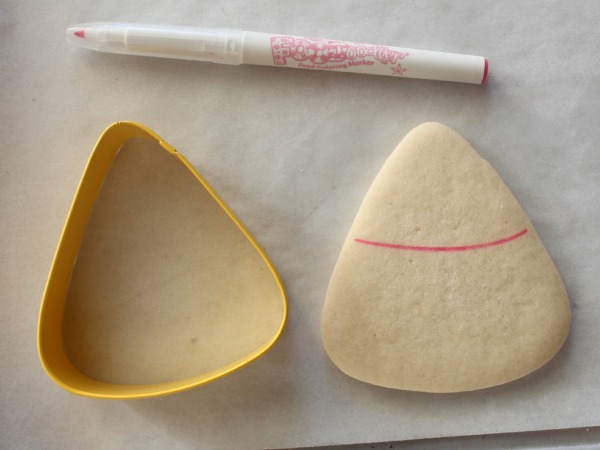 To decorate these cookies you will need:
Orange piping and flood icing
Yellow flood icing
Black piping icing
White 20-second icing
Begin by outlining and filling the cookie as pictured below.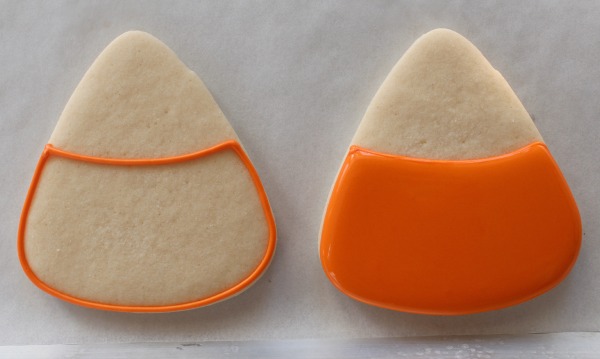 Immediately after flooding, use yellow icing to add a few dots to opposite corners of the bucket.  You could also do lines, if that's what you prefer.  Be creative and make the design your own.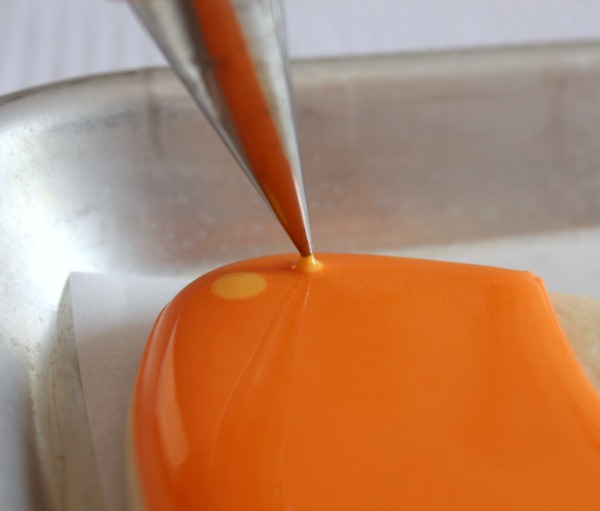 When the base is completely dry, use a stencil to carefully add the face.  This particular  stencil is a discontinued Wilton product, so, if you need jack o' lantern stencils, find them here, here, or here, cut your own, or just freehand the design.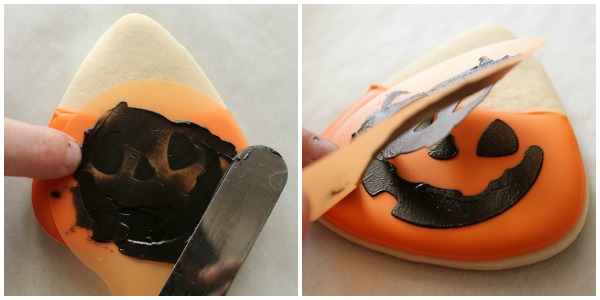 When the face is dry, complete the cookie by following the steps below.
Use black icing to pipe a handle with a #3 tip and let dry.
Cover a small area at the top of the bucket with white 20-second icing.
Immediately sprinkle neon quins over the wet white icing.  If necessary, fill in any blank spots with extra quins
Use orange piping icing to add an accent line to bucket.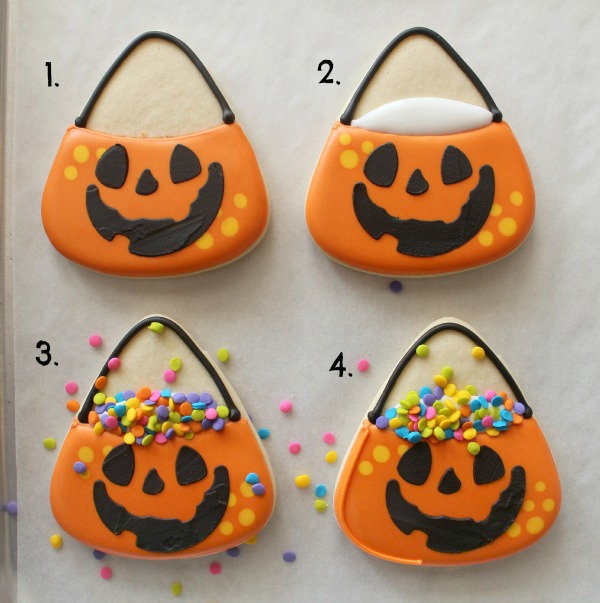 Bright and colorful candy cookies are the perfect way to tie everything together.  I can't wait for next Halloween, so I can make these again.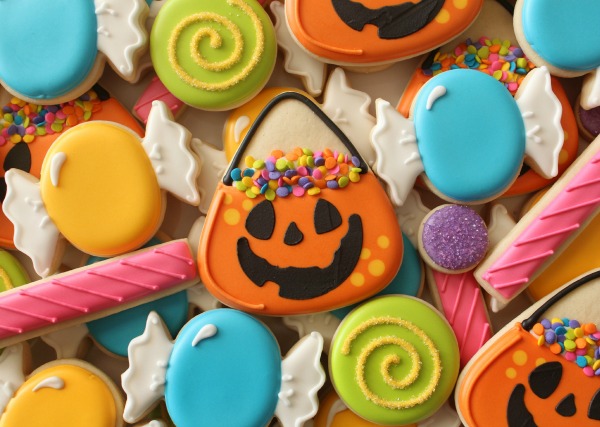 I hope everyone has a safe and happy Halloween, for more inspiration check out the following links: