Fifteen Icing Recipes for Cookie Decorating
Human beings love variety.  This is apparent in every aspect of life.  Our homes, appearance, and even the food we eat are as unique as we are.  It seems this also holds true when it comes to cookie icing.  There are about as many ways to make icing as there are styles of decorating.
With so many recipes to choose from, it may be hard to decide which one to try first.  To help you out, I've made a list of fifteen tried and true cookie icing recipes.  If a particular recipe doesn't work for you, don't give up.  Keep experimenting until you find one that suits your taste.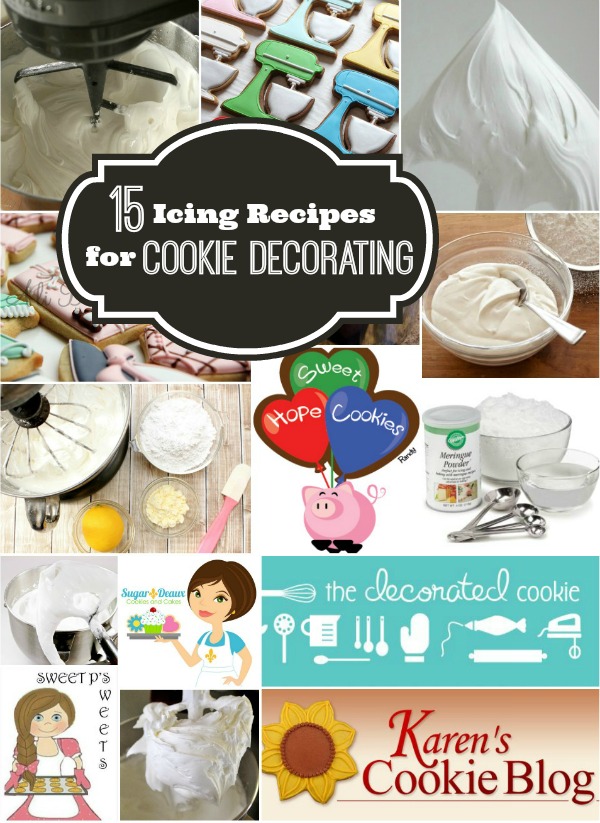 Traditional Royal Icing Recipes
1. Royal Icing for Cookie Decorating via Sweetsugarbelle 2. Royal Icing Recipe via Bake at 350 3. Royal Icing Recipe with Free Illustrations via Sweetopia 4.Making Royal Icing via Ali-Bee's Bake Shop   5. SugarDeaux Quick Dry Royal Icing 6. Egg White Royal Icing via Alton Brown  7. Royal Icing with Dried Egg Whites via Lila Loa  8. Fresh Lemon Royal Icing via Haniela's  9. Wilton Royal Icing  10. Antonia74's Royal Icing via The Bearfoot Baker
Royal Icing Alternatives
11. Glorious Corn Syrup Glaze via Sweet Hope Cookies  12. CookieCrazie Glaze Icing Recipe  13. Sweet P's Royal Glaze 14. Sort of Royal Icing via The Decorated Cookie  15. Karen's Meringue Powder Buttercream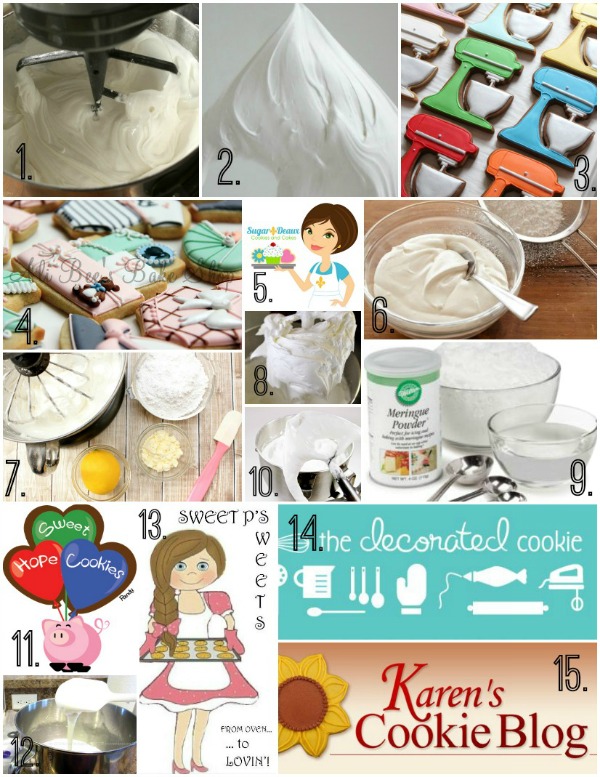 For more helpful icing tips, be sure to check out the following posts:
Do you have a cookie icing recipe or tip you would like to share?  Link it up here!