Decorated Bear Cookies
Are you planning a little mountain vacation?  Don't leave home without cookies!  These decorated brown bear cookies are the perfect snack for your next cabin retreat.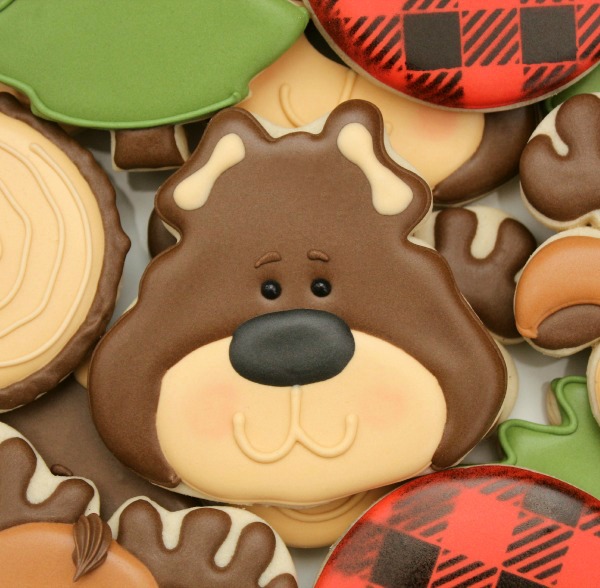 While the rest of the world is turning frogs into princes, I'm transforming them to bears.  All it takes is a little sketching…and this cutter, if it's not already in your collection.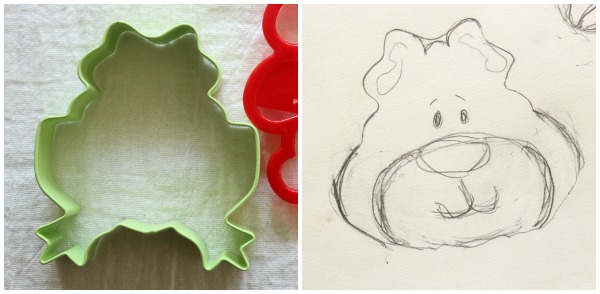 To make these cookies you will need:
Begin by outlining the cookie as pictured below.  If necessary, use a food safe marker to mark the cookie before piping.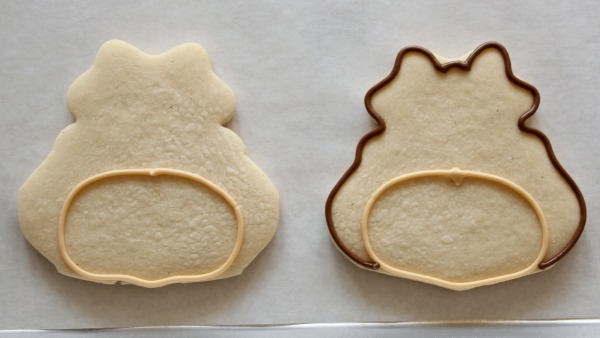 Next, fill each section.  Give the ivory a bit of time to dry before moving on to the brown.  This will prevent bleeding.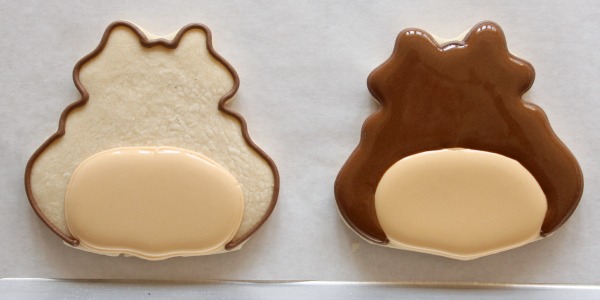 While the brown icing is still wet, use tweezers to drop on sugar pearl eyes.  I do this to save time when I don't want to mix another icing color.  If you don't have sugar pearls, use regular black icing.
Let the base dry completely…this can take anywhere from four to twenty-four hours, depending on where you live.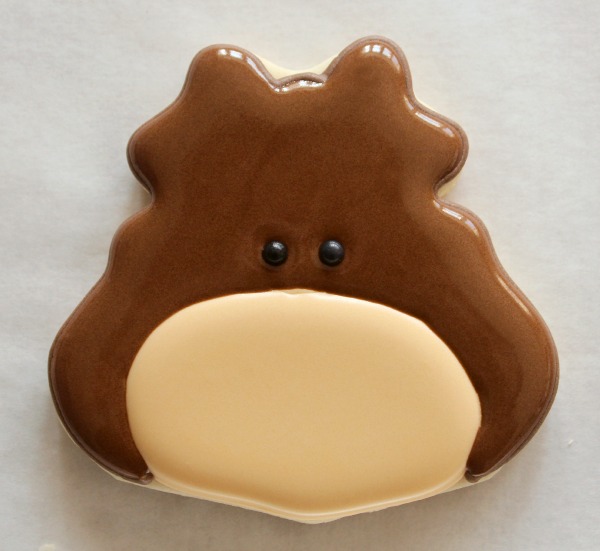 To add interest, use a clean cotton swab to apply a tiny bit of color to the cheeks.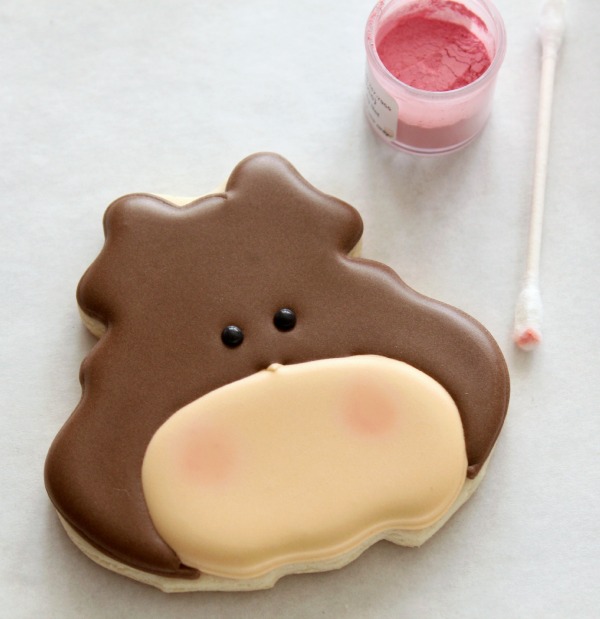 Finish up with the following details:
Use flood icing to create ears
Add eyebrows with a #1.5 tip
Use black 20-second icing for the nose
Pipe a "w"-shaped mouth with a small round tip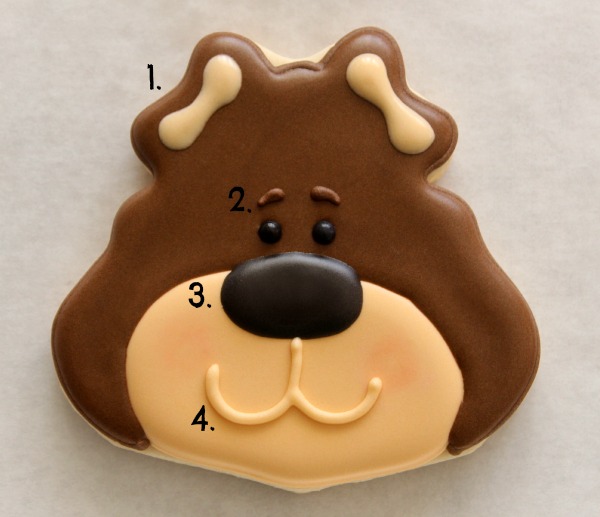 Since I don't like lonely cookies, I threw in a few other designs.  I'm pretty sure my brown bear is right at home in his little cookie forest.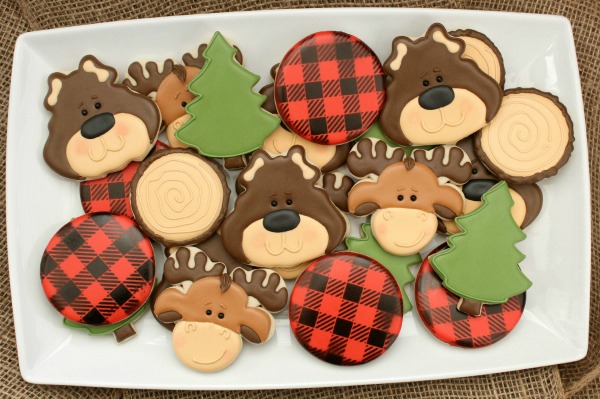 If you like these cookies, be sure to check out these links: