Father's Day Cookies with Kids
I know I said that this month was no-Kopykake month but I can't help but make an exception for the Father's Day cookies we made this year.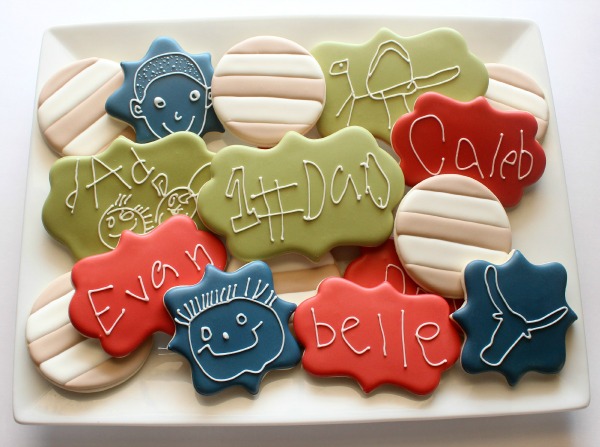 I would love to take credit for such an adorable idea, but my amazingly creative friend Kim actually came up with it.  Besides being a talented decorator, Kim is also the mother of two very small children.  The balance she's found between kids and cookie life never ceases to amaze me.  I'm always inspired by the kid-friendly cookie ideas she comes up with.  She's a daily reminder of how important it is to be the best mom I can be.
Cut plain white paper into 4-6 pieces and let your kids draw away.  Large simple images seem to work best, but rather than micromanage I let them do their thing then picked out my faves.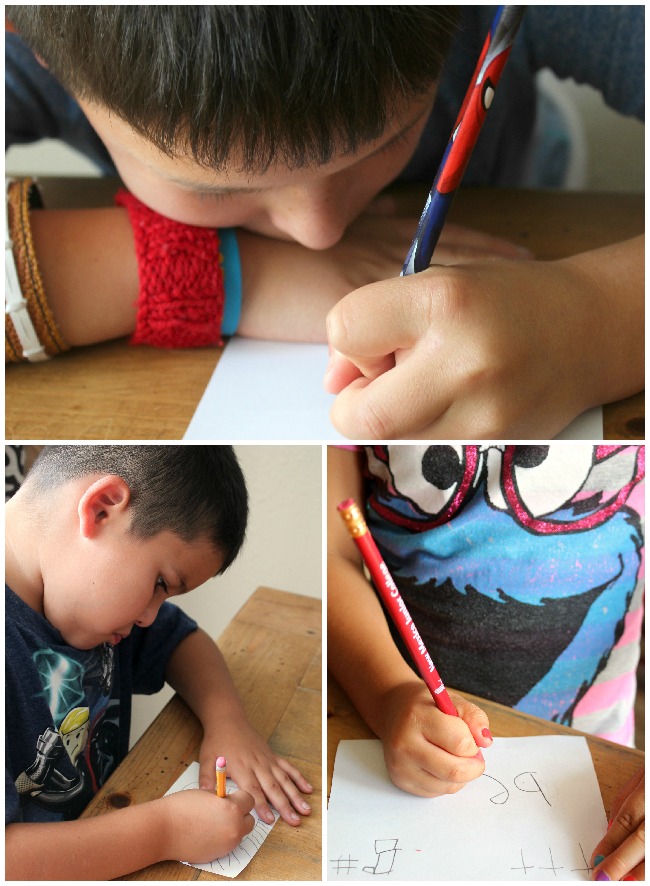 Darker images work best but I don't trust the wee ones with permanent markers.  To avoid messy disasters I had them use pencil and I traced over their art when they finished.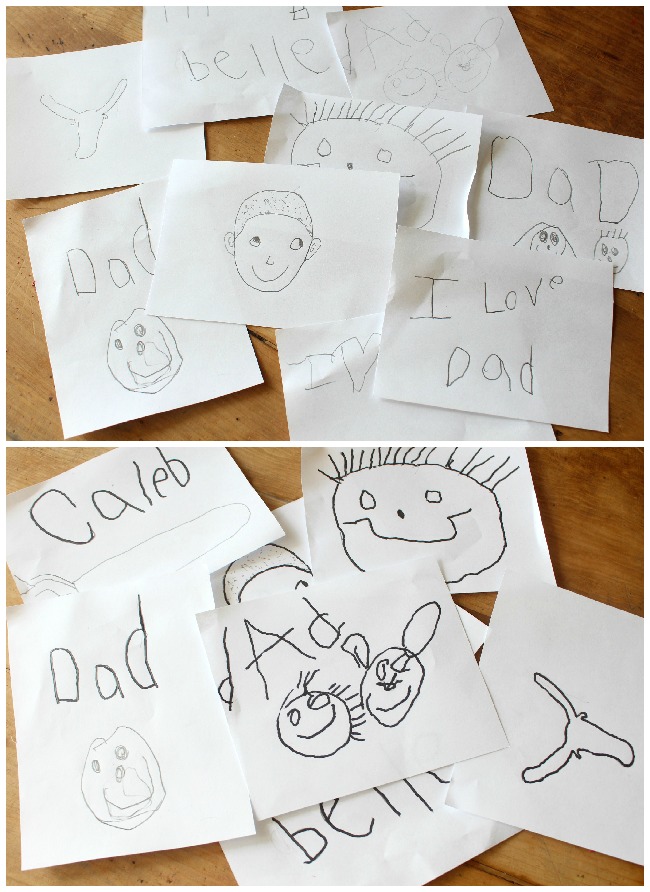 After outlining and flooding a few simple plaque cookies I used my Kopykake to transfer their little masterpieces.  If you want to learn more about cookie projectors click HERE.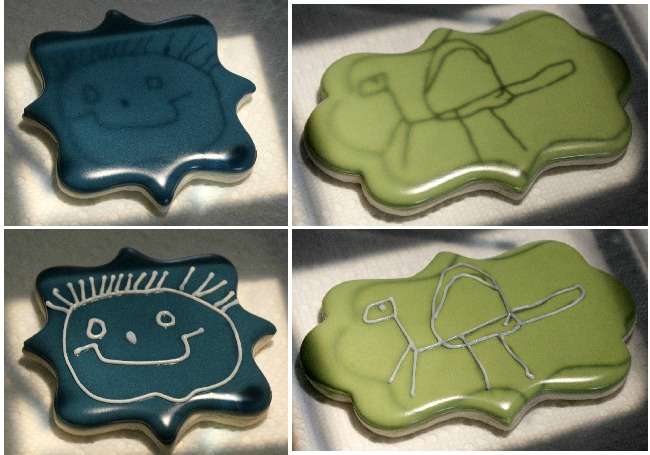 This project was fun for the entire family.  It allowed the kiddos to get in on the cookie fun while satisfying momma's need for a polished look.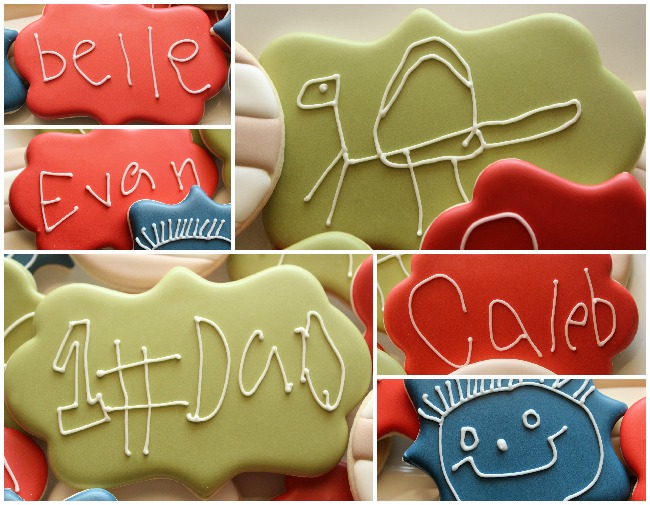 The kids were super proud of how things turned out and dad was pretty tickled too.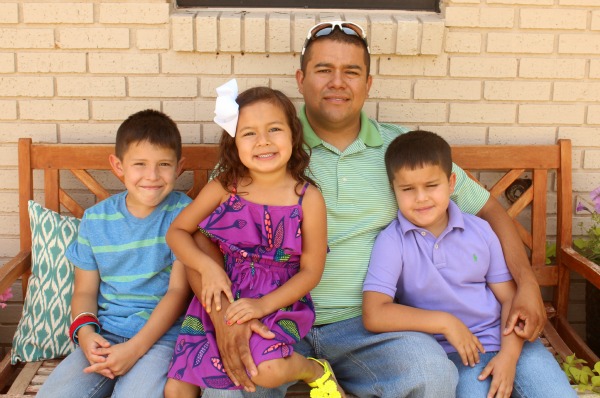 I also loved the memories we created and being reminded of the little things that matter most…like the fact that two-thirds of my children inherited this little habit from me.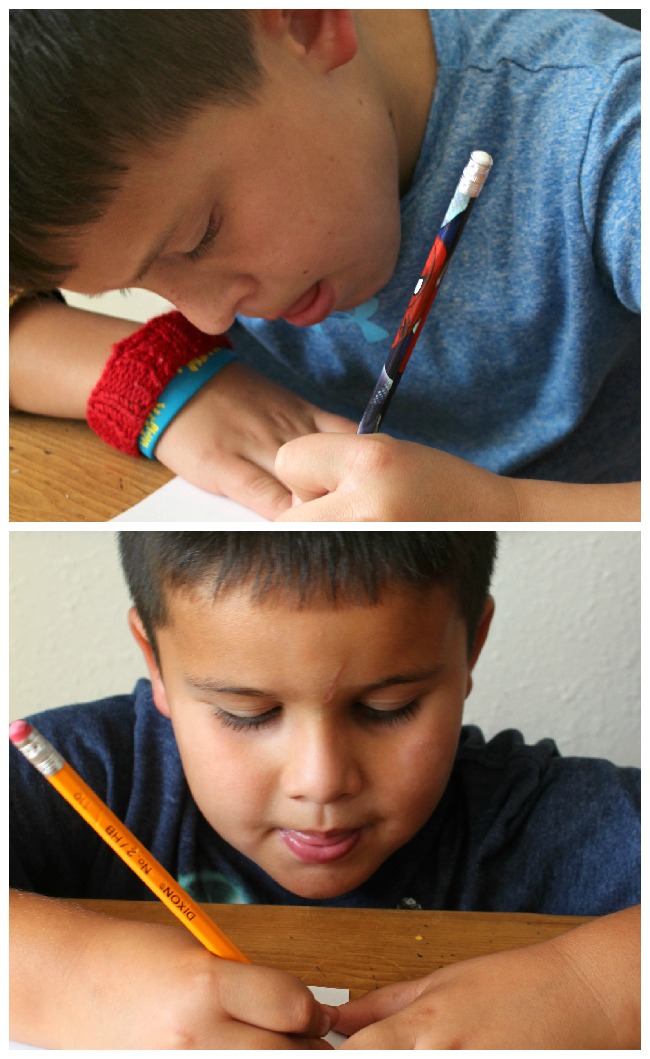 Be sure to tuck this idea away for safe keeping.  It would work well for Mother's Day, teacher's gifts, Christmas, Valentine's Day, thank you notes, and more.
Keep track of Kim's creative ideas by liking her Facebook page, Kookie Kreations by Kim or following her blog.
Happy Father's Day!